Starting and operating a successful business requires having the right supplies on hand. When you're prepared with the essential tools and materials, you'll be set up for productivity and able to handle any challenge.
Let's explore the key supplies that are vital for businesses across all industries.
Office Supplies
The office is the hub of most business operations, so having the right supplies is crucial. Start with functional furniture like desks, comfortable chairs, and storage solutions to create workspaces. You'll need computers, printers, phones, and other tech hardware for communication and managing daily tasks. Don't forget small items like pens, paper, folders, tape, and scissors that make completing administrative work easy. A stocked supply closet with extras of everything ensures you never run out.
Cleaning Supplies
Keeping the office, restrooms, and other spaces clean promotes a professional appearance and healthy work environment. Maintain cleanliness with disinfecting wipes, brooms, mops, and vacuum cleaners for floors. Trash cans, cleaning solutions, towels, and other janitorial supplies enable quick cleanups. Create a routine and stock up on items regularly.
Breakroom Supplies
The break room provides a space for staff to recharge. Offer coffee, tea, cups, utensils, and napkins to make meal breaks pleasant. Keep the fridge stocked with water and snacks to power through the afternoon. A microwave, coffeemaker, and water cooler are convenient essentials. Comfortable seating and tables allow employees to relax and socialize.
Bathroom Supplies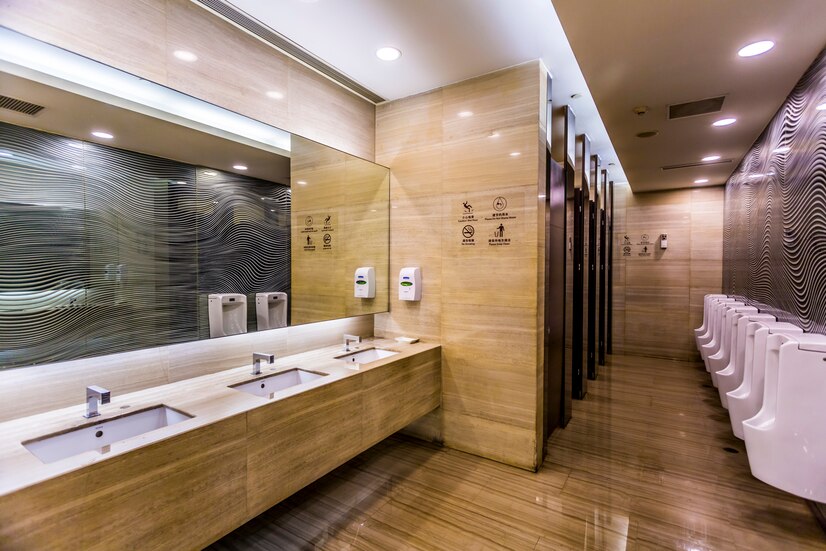 Well-maintained bathrooms prevent issues and promote sanitation in your space. Keep bathrooms clean and functional with soaps, paper products, and supplies like plungers within easy reach. Schedule regular checks and restock toilet paper, paper towels, and hand soap before they run out.
Safety Supplies
Ensuring a safe environment helps avoid accidents and injuries. Equip public spaces and work areas with well-stocked first aid kits, fire extinguishers, and emergency lighting. Provide protective gear like glasses and gloves matched to job roles. Post safety guidelines, evacuation maps, and reminders for caution in applicable areas. Regular training ensures everyone understands emergency protocols.
Shipping Supplies
For ecommerce businesses and those needing to transport products, having packing and mailing supplies is essential. Stock up on boxes, bubble wrap, tape, labels, and packing peanuts to package shipments securely. Have envelopes, stamps, scales, and a tape gun handy for smaller packages. Organize an area to pack and prepare shipments smoothly.
Tech Supplies
Today's businesses rely on technology, so power cords, backup systems, and repair tools help maximize uptime. Keep extra chargers, batteries, keyboards, mice, and cables for quick fixes. Update virus protection and install power sources like surge protectors. Schedule maintenance for equipment to handle routine needs and prevent major disruptions.
Office Furniture
Functional office furniture tailored to your needs boosts productivity and comfort. Evaluate desk sizes, chairs, and collaborative areas to ensure they fit the team and workflow. File cabinets, shelving units, whiteboards, and tables outfit shared spaces. Keep extra seats on hand for meetings and visitors. Upgrade pieces like worn desk chairs regularly.
Marketing Materials
Well-designed marketing materials effectively promote your brand and offerings. Keep stocks of brochures, banners, branded giveaway items like pens and notepads, and promotional products on hand. Business cards for employees and leaflets help connect with customers. Refresh designs and order refills regularly to put your best face forward.
Inventory Management
Tracking inventory helps maintain optimal stock levels to meet demand. Use scanners linked to inventory software to log items. Organize product storage with bins, racks, and shelving suited for the materials. Tools like pallet jacks and forklifts from Material Flow and Conveyor Systems Inc. assist with loading, unloading, and moving stock efficiently.
HR Supplies
Properly handling HR needs creates structure for new hires, payroll, and ongoing requirements. Have employee handbooks, tax forms, job applications, and orientation packets ready for onboarding. Use timecards or software to track hours. Keep secure file storage for confidential employee documents and evaluation records.
Financial Supplies
Managing finances and accounting requires specialized tools for accuracy. Use accounting software and calculators designed for ease of use and error reduction. Stock checkbooks, deposit slips, receipt books, envelopes, and stamps for cash management tasks. Securely store sensitive documents like tax returns and bank information. Shredders help safely dispose of unneeded financial papers.
Legal Supplies
Stay prepared to handle legal needs and documentation that arise. Keep current versions of required licenses and permits on hand. Securely store legal contracts, insurance policies, and intellectual property documents. Consult legal counsel to understand regulatory requirements and have proper forms ready.
Security Supplies
Protecting your property, inventory, and people is a priority. Install security systems like cameras, alarms, and enhanced locks, especially on vulnerable entry points. Safes help secure important documents and valuables onsite. Create identification badges for staff and use visitor logs to track guests.
Cleaning Tools And Supplies
Regular cleaning keeps facilities looking their best but requires the right gear. Stock up on cleaning tools like mops, brooms, vacuums and buckets. Maintain supplies of rags, squeegees, brushes, and trash bags. Keep plenty of all-purpose cleaners, disinfectants, glass cleaners, and degreasers on hand. Organize storage so supplies are easy to access and carry.
Landscaping Supplies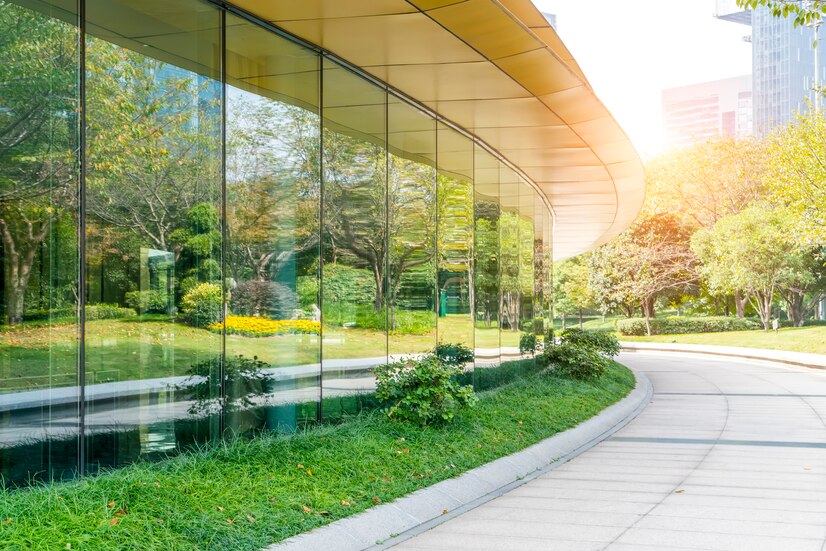 Curb appeal and tidy grounds start with quality landscaping tools and materials onsite. Keep your lawn mower tuned up and edged for even cuts. Pruning shears, rakes, and hoses enable quick cleanups. Mulch and fertilizers nurture plants and trees. Schedule services to handle large property maintenance needs seamlessly.
Eco-Friendly Supplies
In order to support sustainability, businesses can use eco-friendly supplies. These may include recycled paper products, refillable ink cartridges, biodegradable cleaning supplies, etc. This switch not only helps in decreasing your company's carbon footprint but could also save money over time. It's also a great selling point for customers who care about environmental responsibility.
Related: How Global Corporations Are Stepping Up Zero Plastic Efforts
Branded Workwear
Branded uniform or workwear helps in creating a strong brand image while enabling easy identification of staff members. Choose shirts, jackets, hats or aprons bearing your company logo for different roles within your organization. Remember to have a variety of sizes to cater to all employees.
Machine Maintenance Tools
Maintenance tools are necessary for any business relying on machines and equipment because equipment breakdowns could drastically affect productivity. Stock up on manufacturer-approved repair kits or replacement parts to minimize downtime caused by faulty equipment.
Niche-Specific Equipment
The specific industry in which your business operates might require additional specialized short- or long-term supply needs, from medical supplies for healthcare businesses and cookware for restaurants, to art materials for design studios and elaborate tech setups for gaming companies.
Team Bonding Materials
Welcome kits comprising company swag like branded t-shirts or mugs help staff feel part of the team from day one. Plan frequently and maintain supplies for team-building activities – board games, novelty items, etc. Similarly, stock up on birthday or anniversary cards for celebrating personal milestones.
Meeting Necessities
For productive meetings, have a supply of flip charts, markers, laser pointers, projectors, presentation remotes, and conference call equipment. These encourage collaboration and effective communication during brainstorming sessions or presentations.
Presentation Materials
Maintain a stock of materials required for client or investor presentations such as portfolios or sample products. Showcasing work or products in an impressive manner can be key to landing valuable contracts or attracting funding.
Creativity Boosters
Items that fuel creativity can go a long way in developing innovative ideas. Art supplies such as sketchbooks, colored pencils, or modeling clay can help staff visualize concepts during brainstorming sessions.
Error Correcting Supplies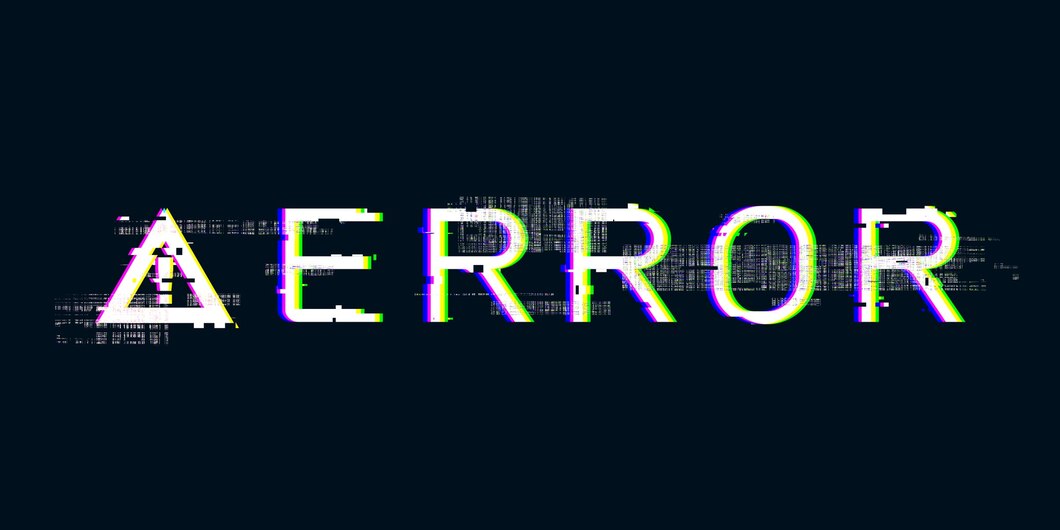 Despite advances in technology, paperwork is still prevalent in offices and mistakes will inevitably occur. Traditional error-correcting supplies like correction tape or fluid can quickly rectify mistakes while erasable pens and word processing software with editing capabilities allow for effortless modifications.
In Conclusion
Running a successful business requires carefully equipping your space with the right supplies. Take stock of inventory and order extras of essentials before they run out. Provide staff with the tools and materials needed to complete tasks efficiently. With the core supplies in place, you'll create an environment primed for productivity.
Read Also:
Ankita Tripathy
Ankita Tripathy loves to write about food and the Hallyu Wave in particular. During her free time, she enjoys looking at the sky or reading books while sipping a cup of hot coffee. Her favourite niches are food, music, lifestyle, travel, and Korean Pop music and drama.