As Timur Turlov, founder and CEO of Freedom Holding Corp., reported, the company recently held a meeting of the top officials, mainly the board of directors, along with the global senior executive team, to discuss corporate strategy.
Last year, the Freedom Holding Corp. enterprise significantly expanded its financial services ecosystem in Kazakhstan, diversified its revenue structure, and now operates in 16 countries around the world with exciting plans to enter into new markets.
What direction is Freedom Finance going to take, and what is driving its growth? Let's look at some of the key business lines of one of the largest financial services companies in our region.
Integration As A Challenge And Opportunity
 It's an interesting but difficult task to run a financial services firm with diversified business lines in Asia, Europe, and North America; 455,000 clients; and a four-year history of being traded on NASDAQ under ticker FRHC. As Turlov noted, the key to business success in this regulatory diverse environment is constant communication and operational coordination between the company's divisions.
Improving Internal Integration And Building High-Quality Communications 
"As the CEO of a publicly traded company, I am responsible for both our victories and our defeats, and in doing so, I answer to our clients, our employees, and ultimately, to our shareholders.  Therefore, it is crucial to the success of the company that we operate in a kind of unified ecosystem – one that is in constant synchronization, working together, learning together," Turlov claimed, commenting on one of the most important tasks for the company: improving internal integration and building high-quality communications between the different companies in the Freedom universe.
The Freedom Holding Corp
The Freedom Holding Corp. group of companies includes a retail bank, a stock brokerage firm with its own trading platform, insurance companies, a telecommunications operator, and a number of consumer service businesses. The company's center of operations is in Kazakhstan, where its core banking business is located and where most of its consumer data research and aggregation takes place.
"Kazakhstan is a very digitally forward country and each of our business lines generates large amounts of data points that are important.  Learning how to best use this data to better serve our customers' needs in Kazakhstan, and beyond, highlights the importance of being horizontally integrated.  The more we can learn from, and leverage data from this market, the better we can be in delivering similar financial services in our other regional markets.  Building these kinds of cross-market bridges will ultimately be the key to our success," commented Turlov regarding the prospect of future growth.
Market Cap
The current market cap of Freedom Holding Corp is roughly $4.5 billion, with Turlov controlling 71% of the shares since the company was established. The remaining shares are distributed in the open market, and since its first trading session on NASDAQ, the company's stock value has risen from $14 to $81.
"Sometimes we underestimate ourselves and we don't fully realize how innovative and progressive we really are as a company.  I know that we are worth more and can do more," Turlov underlined when commenting on the company's capabilities and the team's professionalism.
Kazakhstan: The Universe Of Services And Seven Million Customers
Kazakhstan has become a real testing ground for the company, where it has invented and launched some of the most innovative financial products and services in the region such as digital mortgages and car loans. The country's good economic position and the government's embrace of digital technology has created the necessary conditions for building a fin-tech financial services ecosystem.
Freedom Bank & Astana International Financial Center (Aifc)
The company's product offering in Kazakhstan is broad: it runs two brokerages: one in Freedom's local jurisdictions, while the other is in the Astana International Financial Center (AIFC). Freedom Bank, the company's retail banking division, is also rapidly growing along with Freedom Mobile, a retailer specializing in smartphones; Freedom Pay, an e-commerce service; Ticketon, an online ticket booking service; and two insurance companies, Freedom Insurance, and Freedom Life.
Investments
In 2023, the company invested in Arbuz.kz, a Kazakhstani food tech startup, as well as Aviata and Choco Travel, both online travel services, which brought more new users to the Freedom system. The company's current estimates show that about seven million people are using various services within the Freedom financial ecosystem.
 Freedom: Leading Banking Sector
At the end of 2022, Freedom Bank became a leader in the country's banking sector in terms of asset growth and has retained the position this year. It is also ranked among the top eight banks that are considered systemically important in the country.
Currently, the Bank renders services to one million clients, with significant estimates for growth through 2026, and the Bank's assets exceed $4.4 billion. In terms of the balance sheet and revenue structure, Freedom Finance is becoming a diversified banking group rather than simply a stock brokerage group.
The Bank has issued almost 14,000 digital mortgage loans for $488.8 million and more than 19,000 digital car loans for $310.7 million. Freedom Bank is also actively lending to small and medium-sized businesses and already issued digital business loans for $241.1 million "We have reduced customer loan-processing wait times from the standard 14 days to 24 hours, with a record time of 32 minutes for approval and four hours for loan funding. The total number of completed online applications from entrepreneurs is more than 240,000," the Freedom CEO said.
Freedom Banksk' Major Offerings
Freedom Broker in Kazakhstan now renders services to about 220,000 customers in 13 locations throughout the country with plans for the expansion of this business. Currently, the company plans to launch new products, including options trading, and obtain a license for collective investments, securitization, and the development of real estate funds.
Freedom Holding Corp is now actively increasing its Bank's capitalization through the reinvestment of revenues and net profits.  As Turlov noted, all profits are reinvested for this purpose. "We see a lot of underinvestment in Kazakhstan, and we believe that we could grow faster as a bank if there was more liquidity.
There is a high demand for loans, including business loans, and I think we can productively invest money in Kazakhstan as this is our home market," Turlov said. He also hasn't ruled out that the company may undertake a capital raise in 2024 in order to finance not only the Bank but other growth-aimed projects and initiatives the company has underway.
 Freedom Telecom
One such project is Freedom Telecom, which the company launched this year, and which is a telecommunications service provider. "We are going to make a difference in the sphere of fixed and mobile internet in Kazakhstan with the help of the 5G mobile standard," Turlov said. He is eager to advance telecom infrastructure development in the country as he believes that Kazakhstan deserves to be better than the 100th position in the global ranking of countries by internet connection speed.
"The current amount of fiber optic cables within the country is too small and all market participants have to build more, as there is a direct correlation between the quality of internet connection via fiber optic cables and 5G and the national GDP.  In fact, we must have fiber optic cables everywhere the power grid is available," he said in regard to the company's mission.
So far, the new telecommunication operator runs 1,000 kilometers of fiber optic cables in Almaty and backbone networks in ten cities throughout Kazakhstan, while rendering telco services to more than 1,000 corporate clients. In the near future, Freedom Telecom may be engaged in a series of deals with cable providers, fiber optic cable owners, etc., according to Turlov.
Freedom Life And Freedom Insurance 
Freedom Life and Freedom Insurance represent the insurance arm of Freedom Holding Corp. Two tech-forward operations where, since 2019, all insurance certificates have been integrated with the state database and have been issued online in Kazakhstan. 
In November 2022, the insurance company, in conjunction with Freedom Bank, launched a digital service that reduced the insurance claim settlement deadlines by sixteen times from ninety to 5 banking days, and as a trailblazer in this space, Freedom is the only market player who makes insurance payouts online. 
Additionally, integration with the Bank and Freedom Pay has already made it possible to sell insurance to customers for car loans and mortgages. Currently, the insurance business has a portfolio of 220,000 active clients, and according to the company's strategy, it should capture a significant market share over the next three years.
According to Turlov, talented people are the "new oil" for Kazakhstan, while digitalization is the magnifying glass through which to better see their talent. "The economy of the future is the service economy. We are a young nation, a nation that embraces technology and we know that better access to communication and digital services means a fairer society," he said.
American Business Line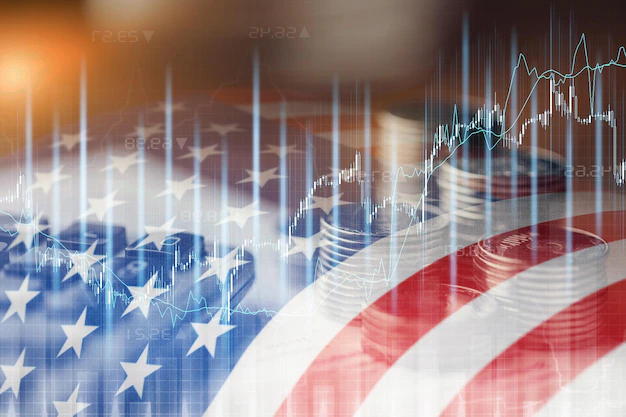 The company's business in the U.S. is also actively developing. In 2020, Freedom Holding acquired American broker Prime, which helped Freedom clients gain the opportunity to participate in IPOs on American exchanges. In 2023, the holding also bought LD Micro, a data and investment networking organization focusing on micro-cap companies.
The company is developing a financial research arm in America (market analytical team), has a capital markets advisory business, and most importantly, it has all the licenses and experience in organizing IPOs and secondary offerings on U.S. exchanges.
This summer, Freedom Capital Markets was co-organizer of the IPO for Intensity Therapeutics, Inc., a biotechnology company and co-managed secondary offerings for VolitionRx Limited, a multinational epigenetics company, and Beam Global, a clean mobility technology company, listed on the NASDAQ.  Freedom Holding's primary goal in this market is to become a full-fledged player in the U.S. investment banking sector.
Over the past three years the company has built the foundation for its future growth in the U.S. market and is working on a strategy for the next five years.  In conjunction with strengthening its brand as an investment bank, developing corporate services, institutional sales, and research and clearing services, the company hopes to conduct potential mergers and acquisitions to increase its U.S. presence and further diversify its service offerings.
New Countries
Freedom Finance is interested in new markets such as the UAE, Armenia, Turkey, and Azerbaijan where cultural and political conditions for the development of business are different. In some countries, such as Turkey and Azerbaijan, the company is exploring the market, weighing the purchase of a bank or a brokerage, and communicating with regulators. 
In other countries, such as Armenia, it has already obtained the necessary licenses and opened an office with big plans for the future. The company already has 1,000 clients manages $2.5 million in assets and expects significant growth in this new region of operation.
In the near term, the company expects to take a more conservative approach to international expansion, preferring to focus on its existing markets and assets. "A slight pause in terms of international expansion will help us strengthen our risk profile, and, as we continue to pay close attention to the growth of our currently profitable markets and products, we will also continue to fuel our future international ambitions, " Turlov noted.
Growth Story
According to the company's annual report for the 2023 fiscal year (starting on April 1, 2022, and ending on March 31, 2023), Freedom Holding Corp.'s revenue grew to $795 million (+15%). "Despite market challenges, our story is still a story of growth, and our shareholders are quite happy about that. 
They are also happy about how we've deployed capital to help drive our valuation where our stock performance exceeds that of many indices," Turlov commented.  With the ultimate goal of continuing to meet high international standards, the company employs Deloitte (a Big Four accounting firm) to help it publish its quarterly financial and operational results with the U.S. Securities and Exchange Commission, and the information is publicly available on both the company's and the SEC's website.
Growth Towards The Better
As Turlov noted, the company has greatly diversified its revenue streams and currently, there are more bank commissions than brokerage commissions in its mix. He also emphasized that when the company deals with various challenges and crises, it becomes stronger and more transparent.
"As a result of the various challenges we face, we have become more experienced. We learn and change our business processes and compliance protocols to eliminate weak points that would have made us vulnerable in the past – It's a natural and ongoing process for us that makes us a better organization. We've come a long way and I believe we're now a much stronger and healthier company than we were a few years ago," Turlov concluded.
Read Also:
Shahnawaz Alam
Shahnawaz is a passionate and professional Content writer. He loves to read, write, draw and share his knowledge in different niches like Technology, Cryptocurrency, Travel,Social Media, Social Media Marketing, and Healthcare.