The Autumn Budget and Spending Review have good news for companies wishing to recruit international talent. The government has just announced a host of initiatives to make hiring international talent in the UK much easier than before.
These initiatives will also bring about a much-needed change to the overall UK ecosystem. Companies still have to apply for and get the sponsorship visa; however, hiring processes have newer avenues.
These latest improvements are due to the acute skills shortage in the UK post-Brexit. Chancellor Rishi Sunak has also announced exciting new innovations to attract the brightest and best talent to the UK.
Going global has plenty of challenges for UK-based businesses, with many options depending on the various options, compliances, and talent. Since it's a candidate-driven market, employers must ensure that the jobs offered are lucrative and exciting to international talent.
There's also the additional issue of paperwork. Most companies prefer hiring a lawyer for immigration to help ensure all the compliances are met and there are no steps left out.
There are currently three ways companies can hire internationally. Let us look at each individually so you can hire foreign talent. While there are deeper steps to each, the basic gist of the hiring and reasoning is mentioned below.
Here Are Some Simple Steps For Hiring International Talent: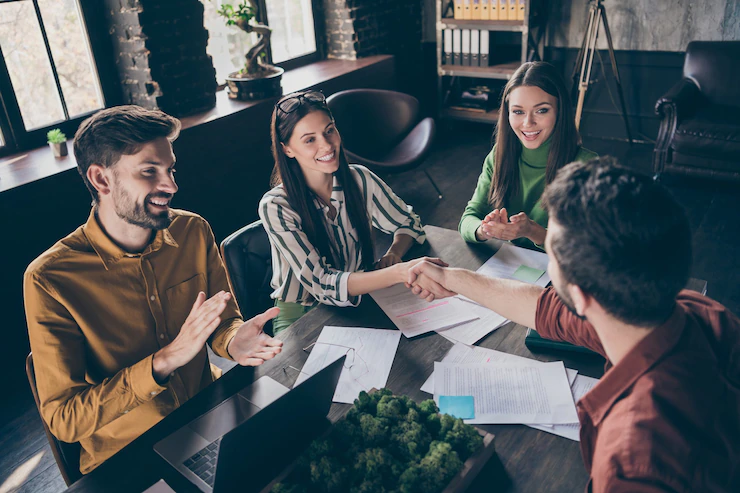 1. Sponsorship Route:
Since the new Brexit rules state that EU nationals now require a work visa or permit to get jobs and employment in the UK, there has been an increase in most UK-based companies opting for sponsorship licenses.
The sponsorship visa is the easiest and fastest way to ensure you are compliant with all the paperwork, documentation, and immigration conditions for hiring foreign talent.
Businesses need to register themselves as licensed sponsors to hire skilled workers from outside the UK. There's also a fee to pay, and the license usually takes between three to eight weeks to process.
However, with the current demand for hiring international talent, there could be a backlog, leading to further delays.
These businesses can also hire foreign employees with a temporary work visa while meeting all the employment conditions set forth according to the new rules and regulations. However, all workers must fulfill the necessary criteria and English language requirements.
2. Scale-up Visa:
The new Scale-up Visa is a new fast-track route implemented from Spring 2022. Since the UK talent is an ongoing condition that isn't going to simply disappear overnight, starting next year, the new scale-up visa will be excellent at attracting international talent, especially tech talent, to the UK.
There is a high chance that the formal sponsorship requirements will be eased, leading to lesser regulatory and administrative obligations on all UK employers.
This step is because unsponsored routes might make the process easier. However, there is a chance that the eligibility requirements will become stricter, and the documentation will be more detailed.
For the scale-up visa, UK employers will have to meet the new requirements – 20%revenue growth over a consecutive three-year period, with a minimum of 10 employees from the start of said period.
International candidates will also require a minimum salary of GBP 33,000 and will need to meet all language proficiency requirements as mandated by the UKVI (United Kingdom Visas and Immigration).
The new scale-up visa will also be part of a new points-based system for quick assessment.
3. Hiring Offshore:
Employing people offshore (on foreign land) is always the best way to avoid bringing international talent to the UK. For large companies with branches in other companies, the quickest way is to hire global talent offshore.
Most employers have noticed that it takes time to sponsor employees to the UK. The right talent sometimes gets picked up by large companies with better offers, quicker processes, and different countries.
This time concern is a massive issue for UK employers who have to settle for employees they have not always chosen as their first preference.
Recruiting offshore usually means hiring through a recruitment agency, vendor, or consultancy or hiring full-time employees through third-party companies. While each option is possible, it might hinder the time-to-hire, have issues with compliance, and additional costs.
Establishing talent pipelines globally that can help achieve employment targets and skilled worker shortages is necessary.
These steps can only be taken with immigration specialists who take care of the visa sponsorship processes.
It is best to select immigration lawyers with years of experience and understand the process in detail. Ensuring your business has the best lawyers can be the difference between a successful or unsuccessful sponsorship.
Read Also:
Arnab Dey
Arnab is a passionate blogger. He shares sentient blogs on topics like current affairs, business, lifestyle, health, etc. To get more of his contributions, follow Smart Business Daily.