If you're ready to dip your toes in the real estate industry, know that it will be a lucrative business if you know what you're doing. Infomercials may generally show promising profits, and in some cases, they are real – you can find out more about the margins when you click here.
Real estate has long been considered one of the most profitable investment options and for a good reason. It has the potential for consistent cash flow, property value appreciation, and opportunities for flipping, so it's no wonder why savvy investors flock to this industry. If you're wondering how others are doing it, then you're on the right page.
🏠Passive Income Through Rentals
If you're not going to live in the property that you've just bought, you can rent it out to tenants who will pay you monthly. It's a good option for a steadier cash flow that can help you cover taxes, maintenance, and mortgage payments.
Having a more predictable source is often more than enough for many people who are not looking for those high-risk, high-reward deals. If you want to learn how to make money in real estate, then this is the perfect opportunity for you. The returns don't fluctuate, and you can count on the regularity of the revenue as long as you keep your apartments occupied.
To be able to be successful with this one, you need to find good tenants to make the process easier and hassle-free for you. Screen your potential renters thoroughly to minimize risks associated with non-payment or home damages. It's also important to set reasonable rates that reflect market conditions while still providing adequate profit margins, so many people will remain interested in what you have to offer.
Others may choose to hire a property manager to handle the maintenance calls, disputes, and rent collection so they don't have to deal with these headaches. These managers will handle everything and ensure that the funds are continuously flowing into your account.
🏠Waiting Until The Value Of The House Appreciates
Make money when the price of the home that you've purchased has significantly appreciated, and you decide to sell it. You might want to take advantage of your area's economic conditions and the higher demands before you take this route so you can pocket in more cash. Improvements made to the house over the years can also be a primary reason for the increase.
Location and accessible neighborhoods with shopping centers, schools, and easier transportation can be higher than those in other countries. Population growth can also happen, which is when you should take advantage of when you have the opportunity to do so. 
🏠Flipping Houses
If you want to make more bucks, quicker profits are just around the corner. Buy a property at a discounted rate, do renovations on it, and sell it at a higher price. You just have to be alert in finding undervalued or distressed properties and know that some investors often scour the market for homes that need repairs, as these can be purchased at a lower price.
Adding value through improvements such as remodeling kitchens and bathrooms, updating fixtures, or enhancing curb appeal can significantly increase the property's market value.
After completing the improvements, you need to work on attracting potential buyers who see value in purchasing a turnkey home. Let your negotiation skills shine, and make sure that this will be done in the shortest time possible.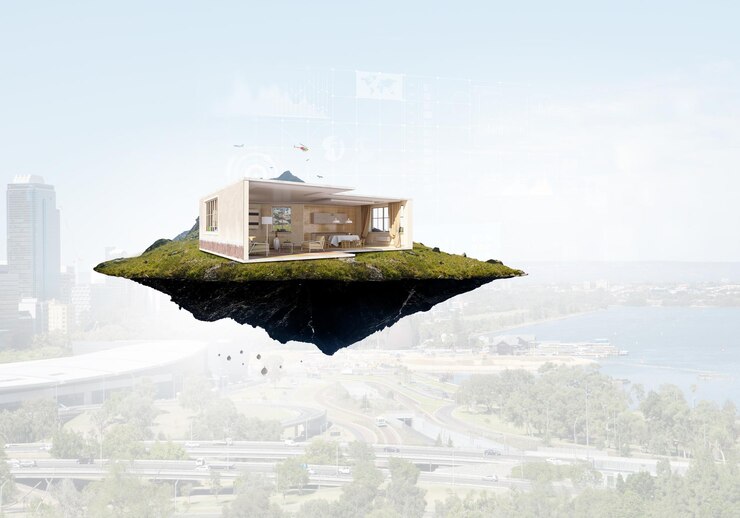 »Other Tips To Be More Successful
Research Your Current Market
Gather information and analyze data so you can be more informed about the investment decisions that you're going to make. Understand the profitability of the location, if it's a bull market and other economic factors that can be mixed to yield very profitable returns.
Assess the value of the home that you're trying to buy and look at the historical sales data, projected growth rates, and recent price fluctuations. All of these are factors that are going to determine if the place has the potential for appreciation or if it will experience a significant decline in the future.
Rental demand should be understood and thoroughly assessed. A home that remains vacant for a longer period of time can be a red flag. You need to make sure that the occupancy rates are very high, and you can always identify your potential tenants to be younger families who want to be near schools or office locations. The presence of amenities, facilities, and the ease of transport can all influence the demand for the economy.
Research any business development plans and infrastructure projects that are currently in the making. You can get insights into the long-term growth of the project, and you should also stay up-to-date with the relevant information to identify lucrative investments and other opportunities.
Networking With Other Investors
Connecting with fellow investors can help you gain access to valuable knowledge, insights, and potential partnership opportunities. Attending real estate investment clubs or meetups in your area can be helpful because these programs bring together like-minded individuals who are passionate about real estate and provide an excellent platform for networking. You can learn from experienced investors, share your own experiences, and potentially find new investment opportunities.
Check online platforms and forums dedicated to real estate investing – joining these communities allows you to connect with investors from all over the world and tap into their expertise. You can ask questions, seek advice, and even collaborate on deals so you can make your life easier for you.
Building relationships with professionals in related fields, such as real estate agents, attorneys, lenders, and contractors, is also important because they can provide valuable referrals or recommendations when it comes to finding properties or accessing resources needed for successful investments.
Remember that networking isn't just about what you can get from others; it's also about how you can contribute value to the community. Be willing to share your knowledge and experiences with others while actively seeking opportunities for collaboration.
Read Also: