Investing is a terrific strategy to retain your money's worth. However, keeping the money in a bank account will make it lose value over time because of inflation. So there's still the question.
What are the best places to invest, and how should you go about doing so? Investing in stocks is typically the most popular choice, but it is not the only one. Fine art is also one of the options for investing your money.
Art investing has become more investor-friendly in recent years, which may be surprising. Let's go through everything you should know before investing in art.
Then, we'll address as many questions as possible on how to invest in fine art and whether or not it's lucrative. So without further ado, let us begin.
The Basics of Investing in Fine Art
It may be a complicated issue to discuss because there are so many options for investing in fine art. Before commencing anything, a lot of initial research is required.
The main aim is to make money in the end. Purchasing a work of art with the intention of later selling it for a profit is much more complicated than it appears. To begin, you must first find an artist that has the potential to grow. It's not easy.
The issue is that it's nearly impossible to find an artist whose work will skyrocket in value in a short period of time. Unfortunately, the works of deceased artists are significantly more valuable than those still being created.
So, if you are keen on obtaining an art piece by a famous artist, you can expect to pay millions of dollars.
Suppose you've acquired a valuable work of art that has risen in value over time. Liquidity is the issue with the art market. Because the market has minimal liquidity, selling your painting for a profit will take a long time. You'll also have to pay a lot of money to the auctioneer or a broker.
Do not forget that when you buy a fine physical piece of art, you will have to store it. Usually, investors put them in their homes on display. Compared to stocks, art pieces are physical properties. They will take up space. Furthermore, you will need to take great care of them.
You will need to put in a lot of effort to properly keep them. There are numerous factors that can severely damage your art piece. For example, the temperature needs to be just right, the humidity not too high, not too low, and never leave your art pieces in direct sunlight. If you do so, it is inevitable that the value will degrade over time.
Options for Investing In Fine Art
Even if you don't wish to buy a piece of art, you may invest in it. This may be accomplished with the help of art funds. You can put in enough money to acquire simply a portion of the artwork. For example, the art fund will purchase the artwork on behalf of all investors.
In addition, the art fund establishes a holding corporation. This firm is in charge of storing and maintaining the artwork. The primary purpose is to publicize the artwork in the hopes of selling it for a better price so all investors can benefit in the end.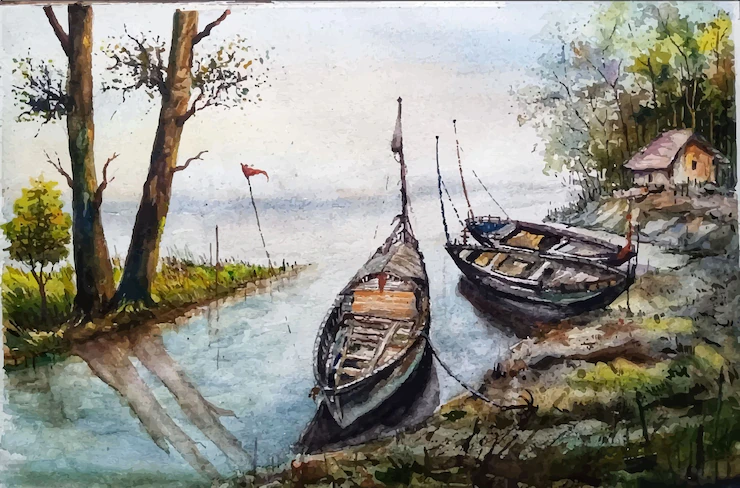 With the help of investing, art has become more popular, and more people are joining in every day. This way, art became accessible to the general public. With the introduction of shares, the whole art market increased its liquidity in general.
This way, instead of going through the hard process of selling your art piece as a whole, you can just sell the stock you own. If you are interested in this, there is a company called MasterWorks that does this.
Basically, what they do is they will find art pieces that they will take care of while selling parts of the art as stocks to the investors. They will charge maintenance costs to the investors in the form of a fee. This way, investors do not own the art piece physically.
Is It a Good Investment?
As with everything else, there are certain risks that come with it. Investing in fine art can certainly be profitable. As the value of the art is not concrete, you can never be sure if the price will go up or down.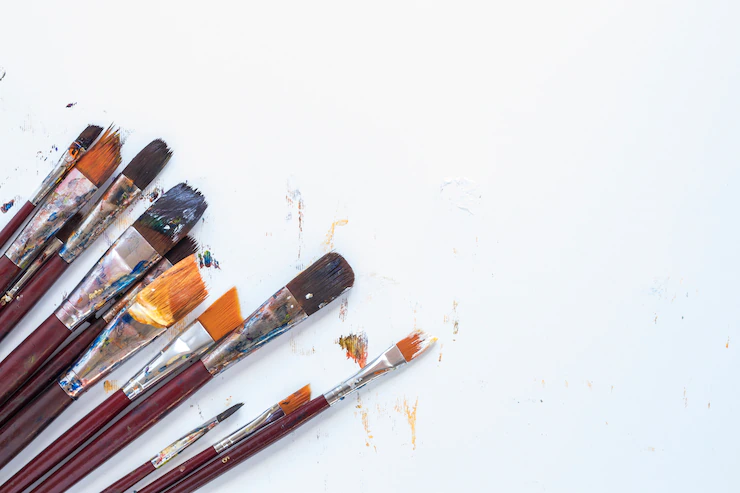 There are a lot of factors that determine the value of art. Basically, the price will be higher for rarer art pieces. Additionally, original artwork will be much more expensive than reproduction. So finding the right moment, the right artist, and the right art piece can be tricky.
Lastly, when you purchase an art piece, you will have additional costs. You will have to properly store and care for your art piece, so it does not get damaged and lose its value. Getting into art investing can be quite challenging, but if you think it is for you, make sure that you are ready for it.
Additionals:
Sumona
Sumona is a persona, having a colossal interest in writing blogs and other jones of calligraphies. In terms of her professional commitments, she carries out sharing sentient blogs by maintaining top-to-toe SEO aspects. Follow her contributions in RSLOnline and SocialMediaMagazine