Search engine optimization is often a go-to route for leveraging your online presence.
Ranking high in search results can drive massive visibility and traffic to your website. However, not all SEO can produce equal results. Understanding the nuances between global and local SEO is crucial to match your strategies with business goals.
In this comprehensive guide, we'll break down key differences between local and global SEO along with tips to boost visibility in both arenas.
Defining Local And Global SEO
First, what exactly is local versus global SEO?
Local SEO focuses on optimizing your website and content to rank for searches in a specific geographic area like a city, region, or country. The intent is to be discoverable by nearby customers looking for local products or services. Ranking for keywords including a location is the objective.
Global SEO casts a wider net, optimizing your site to rank well in search engines universally. The aim is visibility and traffic from broad, international searches not tied to any particular place. Industry terms and product keywords are targeted.
Ranking locally helps attract nearby customers who can visit your physical business. Global SEO builds brand awareness and site traffic from virtually anywhere in the world. Both are invaluable based on your offerings.
Key Differences And Strategies
There are distinct differences when optimizing locally versus globally. Here are some of the most crucial:
Targeted Keywords
Local SEO prioritises keywords that include city names, streets, neighborhoods, zip codes and other geo-modifiers like "near me". Add your city or region to product terms like "computer repair Denver".
Global SEO focuses on broad industry keywords without location aspects. Universal product terms like "laptop repair" or "computer service" are optimised. Cast a wide net.
Localised Content
Local SEO requires location-optimised content like city-specific pages and blog posts. Feature your neighbourhood or town prominently. List your full address, phone number and opening hours.
Global content appeals to international audiences so avoid location references unless useful worldwide. Focus on universal topics and trends.
Citations And Directories
Build local citations by registering with directories like Google My Business, Yelp, Tripadvisor and others relevant to your geography. Maximise local directory profiles by adding photos, services, and hours.
Global SEO doesn't depend on local citations. But claim and enhance your business profiles on widely-used international directories to build signals.
Link Building
Earn local links from neighborhood resources like local chamber directories, sports team rosters, city event calendars, and local organization pages. Piggyback on community goodwill.
Global link-building focuses on authority industry websites, leading publications, and global business directories relevant to all markets.
Technical Factors
For local SEO, ensure technical elements like local schema markup, geo-tagged images, and local SEO plugins like Moz Local are implemented. This telegraphs location relevance.
Technical SEO services for global websites involve traditional optimization best practices. Local technical factors generally don't boost global presence.
Mobile Optimisation
Mobile-friendly, fast-loading websites are mandatory for local and global SEO, given Google's mobile-first indexing. For local, enable location permissions for custom "near me" mobile searches.
Multilingual Content
Local SEO may call for translated content if targeting an area with multiple languages. Provide Spanish website copy to rank in Hispanic neighborhoods.
Global SEO success often requires fully translated and localized websites in multiple languages targeting different countries.
Google Business Profile
Vigorously complete and optimize your Google Business Profile (GBP) listing for every location. It is the epicenter of local search domination on Google.
GBP doesn't impact global SEO. Focus efforts on traditional SEO and content optimization to maximize worldwide visibility.
Choosing Between Local And Global SEO
When developing an SEO strategy, businesses must decide where to focus their efforts – targeting local or global audiences. Here are some tips on choosing the right approach:
First, analyze your existing customer base. Do most sales come from your local area or from national and international sources? Understanding current demand helps allocate SEO resources accordingly.
Next, consider your offerings and capabilities. For local businesses like retailers, restaurants, and professional service providers, optimizing for local SEO to drive foot traffic makes sense. Companies selling digital products globally will prioritize global SEO. Factor in your product distribution range.
Also, evaluate competitors. If other local businesses rank well for your target keywords, doubling down on proven local SEO tactics can help you grab share. Low local competition means focusing nationally and internationally may yield better returns.
Finally, map keywords to match your priorities. If you want to attract more Singapore-based customers, target more "Singapore SEO" and "SEO services Singapore" keywords. Have wider ambitions? Scale up global keywords without geographic modifiers.
Align SEO strategies with your target markets for the best ROI on time and resources. With strong execution, businesses can achieve both local and global visibility – it just requires strategic optimization based on business goals.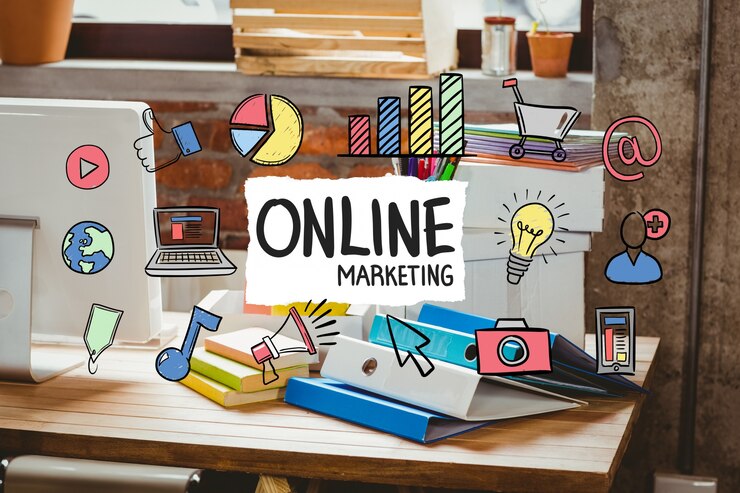 What To Avoid In An SEO Company In Singapore
It is also important to know what to avoid when choosing an SEO company in Singapore. Many SEO agencies are not reliable, and some may involve actions that will deteriorate your SEO ranking. Here are some key things to steer clear of when choosing an SEO company:
Guarantees of Instant Results:

Avoid companies that sell instant or overnight results at all costs. However, SEO is a long-term strategy, and no one ensures success overnight. Many of the agencies that make such claims have questionable methods that search engines could penalize for misrepresenting their sites as credible.

Lack of Transparency:

It is a sign of warning if an SEO company is not ready to disclose its tactics and outcomes. You should be able to get reports, analytics, and a clear explanation of what is happening to your site.

Overemphasis on Keyword Stuffing:

Using old-fashioned SEO schemes, such as adding too many keywords to a site, is detrimental to the site's search engine position. Run away from organizations that only emphasize the use of keywords in the absence of quality issues and user experience considerations.

Black Hat SEO Techniques:

An example of black hat SEO techniques includes buying backlinks, cloaking, or hidden text among others that can attract serious penalties from various search engines. The white hat SEO approach is the only approach that a reputable SEO company should follow, and this method should be based on search engine guidelines.
In summary, local and global SEO both aim for search visibility but require distinct strategies based on geographic scope. Assess your customer locations and business goals, then allocate time and resources accordingly between local and global efforts. With the right balance tailored to your niche, your website and brand can gain recognition both in your backyard and far beyond. Visit OOm SG for a know-how SEO solution to empower your business.
Read Also:
Nabamita Sinha
Nabamita Sinha loves to write about lifestyle and pop-culture. In her free time, she loves to watch movies and TV series and experiment with food. Her favorite niche topics are fashion, lifestyle, travel, and gossip content. Her style of writing is creative and quirky.