Buying a home is one of the most significant and exciting decisions you'll ever make. It's the moment you've been dreaming of. A perfect house in the ideal location, with the perfect features.
But there are certain things that may hamper your dream and other related aspects. Well, there is a fundamental yet often overwhelming step, i.e., securing a mortgage loan.
This crucial step in the home-buying process can either go well or be filled with difficulty. To ensure a seamless experience, finding the right mortgage brokerage is crucial.
A mortgage broker serves as a point of contact between you and potential lenders. They will assist you in sorting through the numerous available mortgage choices.
Here Are Seven Best Ideas To Find Your Ideal Mortgage Brokerage
This article will guide you through the essential steps to find your ideal mortgage brokerage and make your dream home a reality.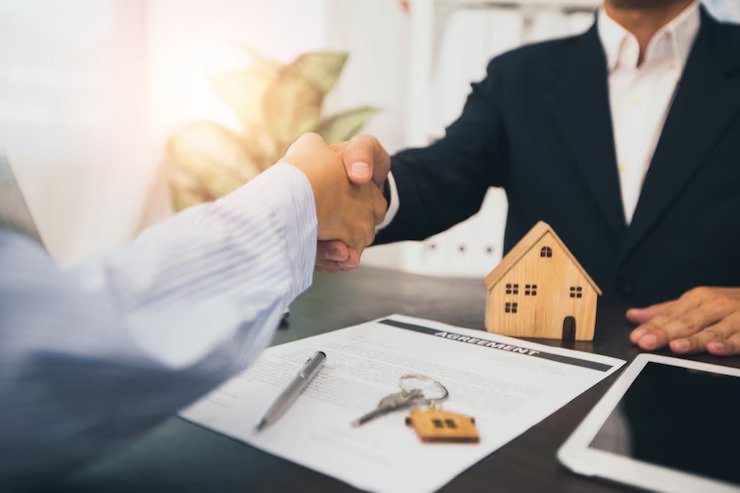 1. Define Your Needs
Understand what you're looking for in a broker. Determine if you need a broker who will carefully assist you through every step. Or whether you prefer a more hands-off approach in which you are given only the essential information and are left to your own resources.
Knowing your preferences is crucial. You need to establish whether you value constant communication or prefer updates at significant milestones.
This understanding will ensure you find a broker who aligns well with your needs, expectations, and communication style, making the entire process more harmonious and less stressful.
2. Start Your Research Early
Begin your search for potential mortgage brokerages early in your home-buying process. But why?
Well, an early start allows you to thoroughly research and consider all available options, ensuring you make well-informed decisions. You can also use online resources, read articles, and compare brokerages based on your priorities.
However, finding the best Mortgage loan options can offer you valuable insights, helping you establish a solid foundation for your decision-making process. It'll also provide ample time to address any concerns or queries you might have about mortgage brokerages or the home-buying process in general.
3. Seek Recommendations
Never underestimate the power of word of mouth. Recommendations from friends, family, colleagues, and real estate agents can be invaluable.
Seeking advice from individuals who have been through the process can provide you with insights that are not readily available online. It can also help in setting realistic expectations and preparing for potential challenges.
Honest feedback from trusted individuals will offer a more authentic picture of what to expect from different brokers, helping you avoid unpleasant surprises.
4. Check Qualifications and Experience
After shortlisting your potential brokerages, analyze their qualifications and experience diligently. Confirm that they are licensed and have a clean record with the regulatory bodies.
Experience is important. A broker with a wealth of experience brings extensive industry knowledge and has developed a vast network of lenders.
They will also be adept at navigating any complexities that may arise during the process, ensuring a smoother experience for you.
5. Read Reviews and Testimonials
Customer reviews and testimonials are essential in measuring a mortgage broker's credibility, professionalism, and reliability.
While reading reviews, pay attention to consistent themes in customer feedback, be it positive or negative.
High ratings and positive feedback are good indicators. However, it's equally important to read about any negative experiences to be aware of potential red flags.
Don't just stop at the number of stars. Instead, read the experiences to understand better the broker's approach, communication style, reliability, and customer service.
6. Arrange Face-to-Face Meetings
Once you have a curated list, schedule face-to-face meetings or video calls with each prospective broker. This provides an opportunity to understand their personality, professionalism, and communication style.
It's crucial that you feel comfortable and have a good connection with your broker, as you'll be working closely with them.
Prepare a comprehensive list of questions to understand their approach, fees, availability, and the variety of mortgage products they offer.
Evaluate how well they listen to your needs and concerns and whether they provide clear, concise, and understandable responses.
7. Trust Your Instincts
Finally, never underestimate the power of your instincts. If a broker seems overly aggressive or if something just doesn't feel right, it's completely acceptable to walk away.
Your comfort and confidence in your broker are paramount as they play a pivotal role in one of the most significant financial decisions of your life.
A trustworthy broker will prioritize your best interests, maintain transparency, and be supportive throughout your home-buying journey.
Wrapping It All Up
So now you know that finding your dream home is an exciting adventure, and having the right mortgage broker by your side can make the journey smoother. The steps mentioned above can simplify the entire process. But you need to keep in mind that it's not just about finding a home. Rather, it is about securing your future. We hope this guide has provided value and made your journey more relatable and manageable.
Read Also:
Arnab Dey
Arnab is a passionate blogger. He shares sentient blogs on topics like current affairs, business, lifestyle, health, etc. To get more of his contributions, follow Smart Business Daily.