While you may hear such a statement in jest, the fact that remains that many business owners are packing their bags to see what the Great White North has to offer. Plus, Canada is now on the rise of most of the leading products in the world. So, heading towards the north does not seem big business news nowadays.
And why not? Consider some of the big benefits of the moving business to Canada, including…
A change of scenery, which can be refreshing if your current work environment seems stagnant or stale. Somehow you are able to drive your market mostly to there, so moving business and your office will establish a new capital of administration for you.
The ability to explore a new market and give your business a bit of international flavor. Not only that, the charges of export and import will also diminish.
Finding a new pool of local talent: areas such as Toronto and Vancouver represent huge tech hubs, for example. You can also keep interns for that matter, and much more of your money will be saved. You can then reinvest it for the business current events.
However, there are a few things you need to keep in mind if you're serious about your business into unknown territory. So these are basically the 4 things that you need to do for moving up north and setting up a business there. It includes an online business website as well, given we know how many tech hubs are there in Canada.
4 Things You Need to Consider While Moving Business Up North:
1. Understand Your Cost of Living:
You can't realistically hope to get down to business if you don't have a keen understanding of Canada's cost of living. For example, it'd be a good idea to study which areas represent hidden bargains. RentSeeker's list of average rent costs across Canada can help clue you in on which areas are realistically in your budget versus those which may ultimately price you out.
Despite popular belief, Americans and Canadians pay relatively similar portions of taxes. Therefore, especially if you're a solopreneur or run a small operation, a move north represents the perfect opportunity to benefit from a lower cost of living. It likely makes sense to rent an apartment versus purchasing a home if you simply want to test the waters of a new country and avoid a steeper financial commitment.
2. Do Your Homework On Your Market:
That being said, you shouldn't simply move for the sake of your moving business. You should keep a keen eye on the Canadian business news for that. If you're on your own and working remotely, making the transition isn't such a big deal; however, brick and mortar businesses will quickly find themselves in the red if they relocate to a country that doesn't support their industry. Homework is really important for making informed decisions. You will be aware of the possible things that can go wrong.
Also, keep in mind how your move will impact your current customer base and whether or not you'll leave existing revenue. In short, you need to have hard numbers to support your decisions versus treating relocation like a guessing game. With the proper analytics of business news with you, you will easily try and get your hands first on the business market opportunities in the new city.
3. Look Out for Hidden Costs:
Although the Canadian dollar's slight slump might seem like good news to Americans, bear in mind that Canada comes with its own slew of hidden costs. Immigration costs, for example, can quickly add up; likewise, leaving the United States may complicate your current financial investments in the country in regard to taxes.
Beyond regional costs, there's always the cost of the initial move which can also be a headache. Prior to investing in online trade, see if you have a business website that is strong enough to take the lead. Also see, what other business tactics are.
If you are moving up front, then it is mandatory that you know about its business current events. In this way, you will be able to localize with the Canadian business trends. Plus, make sure you read the documents carefully. Mainly the hidden claws contain some hidden costs, which is later deemed upon the company, according to current business events.
4. Figure Out Your Team's Needs: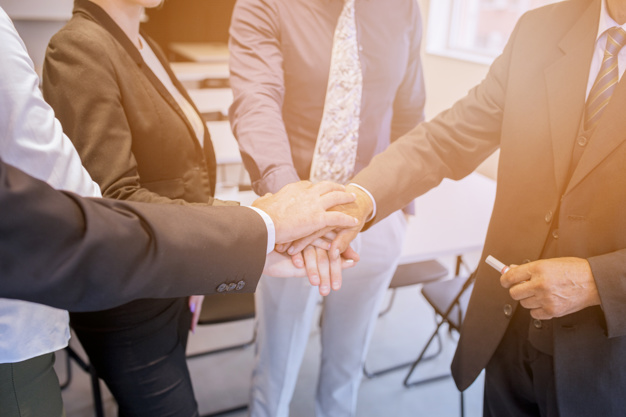 Remember that you're not the only one impacted by your move. Your current team, including other clients and businesses you have relationships with, will likewise feel the effects of relocating. So, it is a wise move to first discuss things with your core team members. See whether you can convince them. You cannot afford to lose any of them, that would really hamper many projects of your company.
If you're the only member of your team making the move as a solopreneur, you'll need to keep in mind current exchange rates and time-zone changes in regard to payment and communication. Working remotely from a different country requires strong organizational skills and keen attention to detail if you expect to be successful. You can easily keep eyes on some business website and learn how to do online business. It is much more affordable in Canada.
Whether you're dead set on moving your whole crew or simply want to relocate as a solopreneur, understand what you're getting into before you make the leap. Canada has tons to offer any given entrepreneur who's done their homework and has realistic expectations on what it takes to grow their business in a new country. Read business news daily for more facts and upcoming trends.
Conclusion:
Real business news is very important for this matter. Now this is cautionary for you, in you are not aware of the current market, then your moving business to Canada can really be a huge loss for your company. Make sure that you also carry a business website for more opportunities.
So, make wise decisions and make sure that your company has enough fund so that it can cope up with minor losses. Please leave a comment in the comment section below and let us know whether this article was helpful to you or not.
Read Also:
mashum.mollah
Mashum Mollah is a tech entrepreneur by profession and passionate blogger by heart. He is on a mission to help small businesses grow online. He shares his journey, insights and experiences in this blog. If you are an entrepreneur, digital marketing professional, or simply an info-holic, then this blog is for you. Follow him on Instagram, Twitter & LinkedIn