If you've recently got to learn about LEI codes and are probably looking for every possible detail on or information regarding LEI – as to what is an LEI code, what's are its merits and demerits and many further relevant questions regarding LEIs, then be at ease, because you ended up at the right place. If you need direct and efficient access to an LEI, you can also check this website out.
Let's jump into the content to start with the discussion. 
What Is An LEI Code?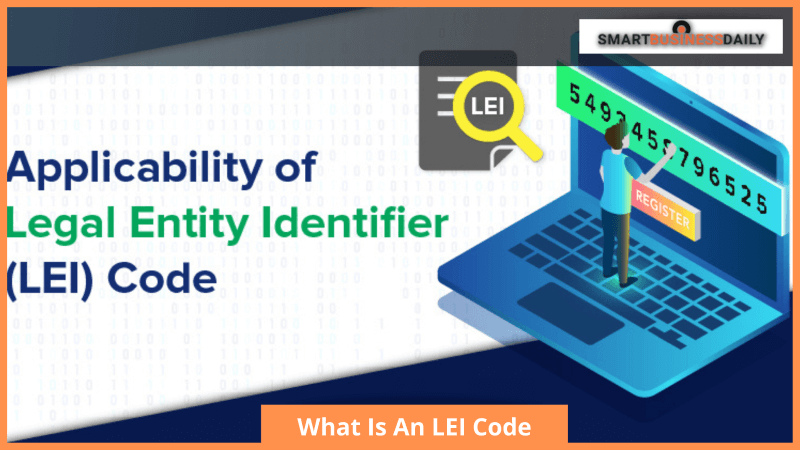 An LEI is a unique and significant identifier for the legal entities participating in financial and business transactions. It stands for LEGAL ENTITY IDENTIFIER. This is a unique code for business transactions. 
When the two parties have a written agreement, there are no LEI code requirements. But for individual transactions, these are required.
Legal Entities are organizations or firms that take part in financial transactions. All financial firms, companies, and organizations must have an LEI code.
A non-recognized firm or an individual may not have access to LEI. 
What Are The Pros Of Obtaining An LEI?
LEI, the entity search, provides excellent transparency in the global market. The verification process of the legal entities is maintained along with the data accuracy. Now, after digitalization, the application process is becoming easier and faster. Within a few seconds, you can process the application and get an LEI.
Here are the three pros of obtaining an LEI. But, first, read it and learn more about it.
1. Neutral Nature
–
The LEI identifier codes are significantly 100% neutral at their core, forming a single field and holding no embedded intelligence. It states that an identifier number cannot be used to compromise its neutrality. This ensures the profound reliance of established businesses on LEI. 
2. Public Access
–
The LEI code system is created as a conveniently open and accessible, non-proprietary for the public good. Unlike the DUNS systems, its vital and crucial data for all the registered entities is available free of charge. Any legal entity can avail of an LEI for the progression of their business and financial circumstances.
3. Unique Nature
–
The LEI system's foundation assumes and demonstrates in its guidelines that a single number of legal entity identifiers can be assigned to one legal entity.  It, in turn, assumes that the LEIs cannot be reused or misused, therefore. Your LEI will be a prominent identifier of your trading firm. 
What Are The Cons Of Obtaining An LEI?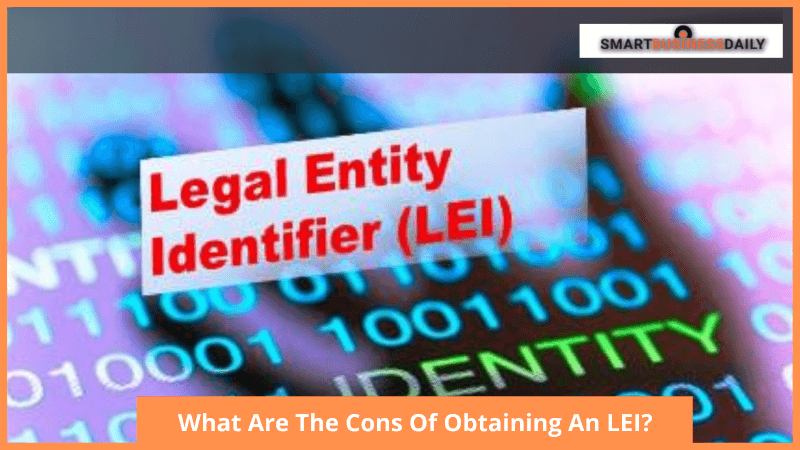 Though not significant, there are a few drawbacks to using an LEI. They are briefed below. Not every time, the LEI is required for individual customer transactions. But for non-individual parties. The LEI is needed.
Here are three cons of obtaining an LEI.
 

Borrowers of the legal entity who do not possess an LEI as per the schedule are not to be allocated renewal/enhancement of credit facilities. 

 

The validity period for a single LEI code is one year at maximum from the date of Legal Entity Identifier registration. 

It is a must for a company to apply for renewal of LEI annually. For an organization that wants to continue to participate in regulated financial transactions, annual renewal is mandatory.  
Thus, an LEI, as you have observed, will have immense benefits after you register for it and have permanent access to it as an identity for your financial firm or business. However, there are just very few cons to obtaining an LEI. But, in the end, it is for the good of you and your revolutionizing company.
Wrapping Up:
For every type of legal transaction, LEI always gives you more advantages. LSI provides a secure base for every nonindividual party to do the transactions. Now you know the pros and cons of the LEI. If you have any information which you want to share with us. Then use the comment sections and let us know your opinion.
Read Also:
Sumona
Sumona is a persona, having a colossal interest in writing blogs and other jones of calligraphies. In terms of her professional commitments, she carries out sharing sentient blogs by maintaining top-to-toe SEO aspects. Follow her contributions in RSLOnline and SocialMediaMagazine