When it comes to photography, a group of people would love to jump into the exercise. But jumping into exercise and understanding the facts of photography are totally different things, and there lies the real notion of why everyone cannot be a photographer.
On the other hand, a good photographer can also become a good photo editor as both possess a rich sense of imagination and point of view. Photography is an art, and photo editing is the art of technology.
When it comes to technology, many will assume that there are tools to consider, and yes, the assumption is quite right. Adobe Photoshop is a one-stop solution for millions of photo editors.
Adobe Photoshop is a nice and flexible tool and also a heaven-like tool for the new generation of photo seekers. It is a raster graphics editor published by Adobe Inc. Thomas, and John Knoll were the pioneers of this amazing tool in 1988.
However, it is not just a raster graphics editing but is developed to a digital art over the form of development.
Look For The Key Pros Of Adobe Photoshop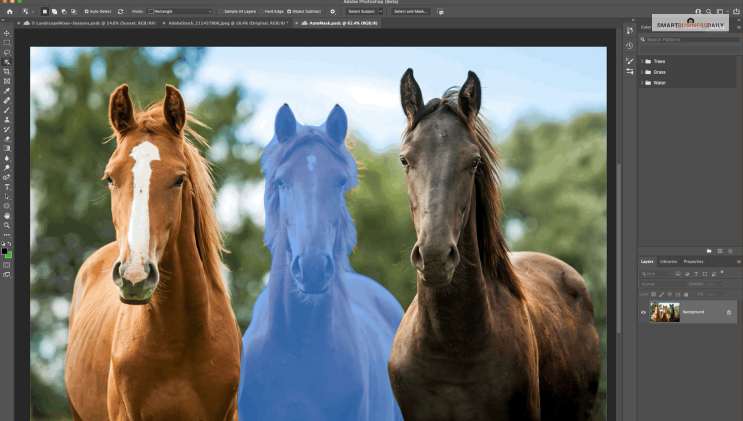 Adobe Photoshop has gotten millions of love from users, but there are some flaws and bugs that still irritate the users. With every update, it also dissatisfied the users as well. This is why people search for free Adobe Photoshop alternatives.
So, if you have the guts to look at this popular editing tool properly, you will find both pros and cons adequately.
Let's find out the pros of this tool.
1. Professional Editing Tool
Even a naive editor may also know the name because this is a popular and professional tool. It provides the basics of editing to very professional editing for the users. For instance, it provides simple tasks like cropping images and also delivers advanced painting tools for professionals. You can use the smart photo editing tool like inpixio and create engaging and professional pictures.
2. Availability
Due to high acceptance, it has a wide range of availability. Whatever platform you use, Windows, iPad OS, or iOS, you will get to use Adobe Photoshop everywhere. However, it may vary according to the operating system you're using on your PC or Mac.
3. Options To Edit Videos And Gifs
We generally find photo editing tools with the feature of only playing with the photos, and that is natural. However, the advancement of Adobe Photoshop has gone beyond our expectations. It is now possible to edit your videos and funny gifs with this amazing tool.
4. Supports Various Image Formats
People always find a photo editor like photoshop to find a tool that supports all kinds of image formats. The process of Adobe Photoshop provides all supported image formats available in the market.
Even if you come with a unique format, it has Photoshop plugins to implement compatibility.
5. Compatible With Other Programs
Apart from Adobe, you can find photo editor like photoshop as an option for millions of users. You don't need to worry about the compatibility of supporting or connecting with other tools through Adobe.
It is widely accepted and can be converted and used easily from other tools.
Keep In Mind These Cons Of Adobe Photoshop If You Are A Professional Photo Editor.
Let's find out the annoying issues of Adobe Photoshop.
Price factor: Price is a big factor for rare users or non-professionals. Paying $10 every month will not be possible for all. So, this is strictly for professional and regular users.
There is no permanent buying process: As we have mentioned already, you have to buy it on rent. There is no permanent subscription, so you have to renew it on a regular basis.
A bit difficult for beginners: As it is made for the professional, except for a few simple steps, it can be confusing and difficult for beginners.
Performance issues: There is always a negative aspect you will find with Adobe photoshop, and that is why people go for free Adobe photoshop alternatives. You will face bugs with almost every update.
Vector graphics support: Those who work especially with websites and SVG formats might go for another free program like photoshop. Though the Plugin is available, it cannot match a few user needs with vector graphics.
Should You Look For Photoshop Alternatives?
Though widely accepted so far, Adobe Photoshop remains the choice for normal professionals. If you want no bugs with every update, you should go for a free program like photoshop.
Free photoshop alternatives can find you better options, and you will be able to fulfill your niche with options like:
Luminar
Paint.NET
Apple Photos
RawTherapee
Photopea
So, it's time to find your niche and find the best value-for-money tool available in the market.
Read Also:
mashum.mollah
Mashum Mollah is a tech entrepreneur by profession and passionate blogger by heart. He is on a mission to help small businesses grow online. He shares his journey, insights and experiences in this blog. If you are an entrepreneur, digital marketing professional, or simply an info-holic, then this blog is for you. Follow him on Instagram, Twitter & LinkedIn