Sustainability is more than a buzzword for the world today. It is a responsible choice that businesses, communities, and individuals want to make. As the conversations around the topic build momentum, everyone wants to make a difference.
The objective of these initiatives is to ensure that future generations have a clean and green planet to live and thrive on. Besides the businesses, public projects such as playgrounds are taking an onus to be more environmentally friendly.
If you are in a role of responsibility, you must understand the value of investing in sustainable playground equipment. Here are some ways to create a better playground with sustainable structures.
Natural, sustainable wood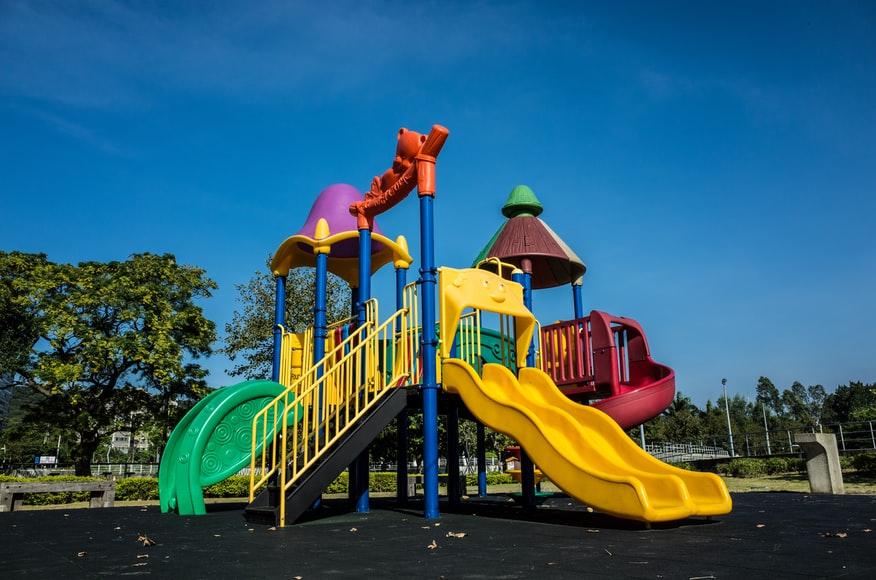 Wooden structures such as slides, swings, and benches are integral elements of play areas. The good thing is that you have several opportunities to embrace eco-friendliness with this natural material. Moreover, you can design the most durable, beautiful, rustic-looking equipment with wood.
Consider recycling wood from other projects as it saves trees from being cut for creating new structures. Additionally, fewer scraps will reach landfills when you reuse and recycle. But wooden structures can bear the brunt of exposure to the elements. Sealing them can prevent rot and keep them durable and beautiful for years.
Recycled plastic containers
Widespread use of plastic is perhaps the biggest concern for eco-conscious people, but thankfully, there are better alternatives. You can switch to commercial playground equipment crafted from recycled plastic containers such as milk jugs.
Surprisingly, the equipment created with the material is more durable than the traditional steel structures. It is made by cleaning, flattening, and shredding plastic jugs. The material is heated for bonding the plastic.
A coloring agent brings uniformity to the material, which is then crafted into a vibrant piece for playground installation. The durable pieces last forever, look attractive, and are safe for the children and the environment. There couldn't be a better way to reduce the carbon footprint of your playground!
Recycled rubber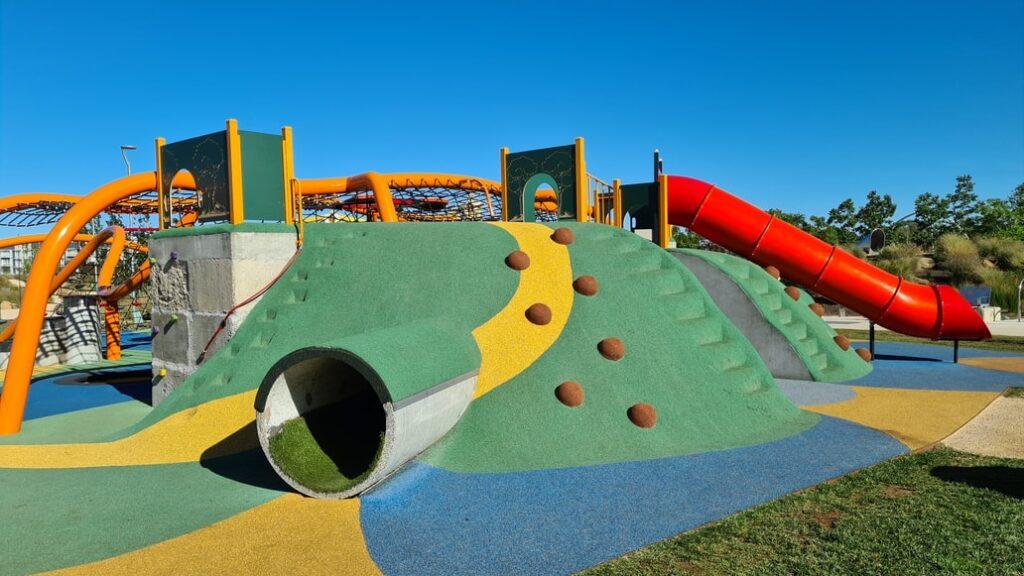 Besides repurposed wood and recycled plastic, you can opt for recycled rubber to create eco-friendly playground structures. It makes an excellent option for the play area surface by offering a safe place to land. Playground surfaces were traditionally made of sand, wood chips, or pea gravel.
Safety was a critical concern with these materials as they could cause slips and falls and injuries to little ones. Recycled rubber tires make a safer alternative as they provide a cushion for landing impact. The benefits of using the material extend beyond making the playground safer. It supports sustainability by reusing tons of waste rubber that would otherwise go into a landfill.
A more responsible approach to creating safe and eco-friendly play areas for the community can make a big difference. Embracing eco-friendliness is easier than you imagine as there are several sustainable material options to explore for playground equipment.
They are safe, durable, and inexpensive, and you can go ahead with the installations without second thoughts. You can collaborate with a reputed manufacturer to buy such equipment and take the first step towards sustainability.
Read Also:
Sumona
Sumona is a persona, having a colossal interest in writing blogs and other jones of calligraphies. In terms of her professional commitments, she carries out sharing sentient blogs by maintaining top-to-toe SEO aspects. Follow her contributions in RSLOnline and SocialMediaMagazine