According to the Motor Vehicles Act, 1988, the Indian government has made it obligatory to purchase third-party car insurance for everybody who owns or operates a vehicle in India.
If the traffic officials find any person violating the law, he/she will be punished in the form of a hefty fine. The officials are also allowed to take legal action against the person if necessary.
A third-party car insurance policy is a type of coverage that protects you from legal or accidental responsibility, financial loss, or physical damage. The policy also covers you in the event of a third-party injury or death caused by your car.
As third-party car insurance is compulsory in India, most providers include it in the basic car insurance package. Some insurance firms now provide personal accident coverage for the insured vehicle's owner-driver in addition to third-party liability coverage, which makes it more appealing to the consumer.
You can acquire third-party car insurance online or offline. To give yourself a smooth experience and save your time, you can choose any platform online to obtain third-party car insurance.
Importance of Third-Party Car Insurance:
Let us have a look at some key points regarding why it is crucial to third party car insurance for your car:
1. Financial Safety
If you met with an accident and damaged a third party, the insurer will provide financial assistance to cover the cost of damages to third-party property. Hence, your financial burden will be reduced, and you will be saved from paying.
2. Saves from Legal Difficulties
As per law, it is mandatory to have third-party car insurance, and if you break the law, you will be punished or can fall into legal obstacles. Therefore, having third-party car insurance can save you from these kinds of problems.
3. Easy to Obtain
Since it has been imposed by the government, multiple firms are proving third-party car insurance in their basic car insurance package. You may also get it through the online mode by visiting any car insurance company's website.
4. Affordable
Third-party car insurance is less expensive which makes it more affordable for people who are seeking to buy car insurance.
5. Legal Liability
Third-party car insurance will shield you from legal liability to a third party that may develop as a result of your involvement in the accident.
The insurer is responsible for paying the third party for bodily injury, death, and property damage. Hence, it will be your savior in such kinds of cases.
6. Peace of Mind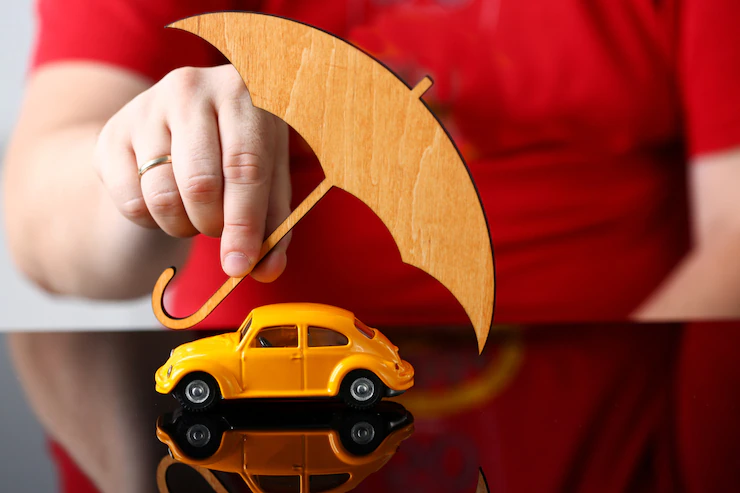 After purchasing third-party car insurance, you will have the satisfaction of knowing that your vehicle is safe and secure. You would also not have to be concerned about the consequences of an accident since you would be financially secure. As a result, you will be cognitively calm.
Things not Covered in Third-Party Car Insurance
Here is the list of incidents that are not covered by third-party car insurance.
The firm is not responsible for payment if an accident is caused by drunk driving.
The business is not liable for any legal issues that develop as a result of underage driving.
The organization does not reimburse the driver if he or she is driving a car without a valid driving licence.
Third-party car insurance does not provide compensation if your car is stolen.
The company is not liable to provide any compensation if the car is used for illicit activity and the person is charged by any officials for breaking the law or traffic regulations.
If a person causes an accident on purpose, he or she will not be counterbalanced.
Concluding Comments
The term "insurance" is very powerful, it helps us not only tackle unforeseen circumstances but also assures an individual's financial security.
Similarly, third-party car insurance is a required component of all automobile insurance policies in the nation.
It acts as a safety net, protecting you financially and legally from an uncertain event such as an accident, etc. Therefore, it is advisable that you must purchase third-party car insurance and contribute to society as a responsible citizen.
Read Also:
Arnab Dey
Arnab is a passionate blogger. He shares sentient blogs on topics like current affairs, business, lifestyle, health, etc. To get more of his contributions, follow Smart Business Daily.