Like all facets of 21st-century life, branding a business is an ever-evolving battle business owners must fight. Just because your business has a great following and enjoys strong brand loyalty today, doesn't mean that will hold for the months and years ahead. Branding a business requires constant vigilance.
There are many tools available in the marketing arsenal to help you brand your business, such as how you manage your social media platforms and track your local SEO. From your brand's local image to its wider appeal, there are a number of steps you can take to stay ahead of the curve and maintain the appeal of your brand and its status in your industry with business branding ideas.
Top Outlooks on Modern Business Branding:
1. Stay Ahead of the Curve, Literally:
One of the greatest challenges businesses face in managing their brand image has to do with the evolving technological landscape. Every brand takes advantage of mobile platforms, apps, algorithms, and data analytics to crunch numbers, automate marketing and ad strategies, and keep their brand image on track with company goals.
Technology is the tool powering that success, and keeping up to date on the latest technology (and changes) can make a world of difference. For example, intelligent apps are a fast-growing segment within technology. Though you might not use them as a direct tool in your marketing efforts, there are apps that can help you determine which marketing strategies are the most effective, which is even used by business branding service companies.
Other examples of technological shifts include artificial intelligence, text-to-speech, and speech-to-text software, and social media marketing that all help better align your branding efforts with the increasingly mobile-dependent consumer of the 21st century, so your business branding would be more digital based.
2. Embrace Virtual Reality: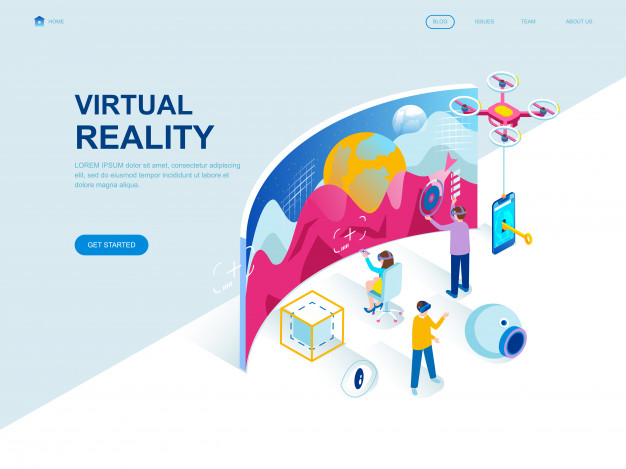 It's hard to turn on a television or surf the web without seeing an advertisement for Samsung's Gear virtual reality headset. Samsung is far from the only brand offering VR technology, as the Oculus Rift and HTC Vive are also available.
The role of VR in business branding is only going to grow in the months and years ahead because it offers businesses a unique and creative way to reach customers and craft an image as one of their effective branding business ideas.
For example, the New York Times already offers a stunning daybreak VR experience wherein viewers can use virtual reality headsets to catch the sunrise in different cities around the world. Integrated with their app, users can immerse themselves in video content created by the New York Times to tell a story in a whole new way.
3. Go Old School:
Society might be increasingly digital dependent, but there are those who are feeling overwhelmed and/or fatigued with the always-on lifestyle digital creates. Sometimes it's a good idea to go old school in your modern branding approach and embrace physical branding accessories.
One example is penned that have a business's contact information printed on them. Go into most businesses today, and you'll still find pens available for free that have the business name and number on it. It's a simple tactic, but the next time you hold that pen in your hand you're bound to notice the brand on it.
If nothing else, physical accessories are an affordable way to spread the word about your business. They're ideal, as well, for use at conferences and trade shows to give visitors something for quick recall of your brand. That will truly be a memorable business branding service.
4. Be Authentic:
The recent US election has brought the term "fake news" to the forefront, but in reality, this mistrust of internet information has been growing for years. In an environment where readers have a hard time trusting what they're reading, it's vital that your brand establishes an authentic voice with its content, whether it's a video or written.
Consumers are looking for greater authenticity. For example, if your product can't stand on its own without flashy packaging, the modern consumer is going to see right through that façade.
Moreover, they want to know what's in the product and where it's coming from because ethics are increasingly impacting purchasing decisions. Look no further than the battle over GMOs in the US food supply as an example of authenticity.
5. Excel with Customer Experiences: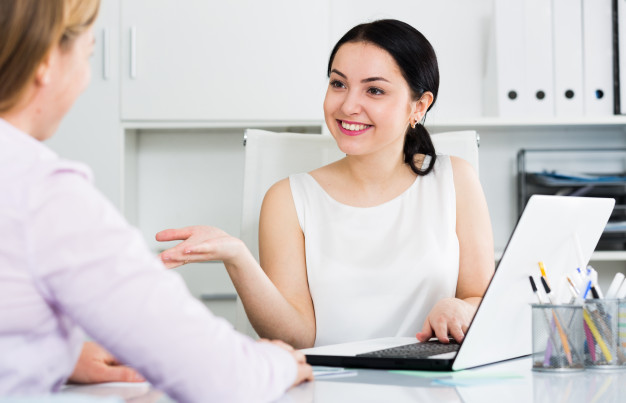 Arguably one of the most important trends to focus on when branding a business is the customer experience. You can offer the greatest product or service in the world, but a poor customer experience served up alongside your product/service can damage the consumer's image of your brand.
In an increasingly crowded marketplace, your brand might be competing with several others for the hearts and minds of consumers interested in your product. When all the products look and feel the same, great customer experience for your consumers can set your brand apart from the competition. Offer consumers a more personalized experience and dabble in one-to-one marketing to attract their attention.
6. Try to Build a Strong Brand Message:
A brand needs a personality of its own. So before you plan on something, consider your brand as a person and try to ask yourself some questions. Make sure you remember these tips:
Most of the famous companies like Apple started with explaining why are they a separate entity in the market of niche similar to them. Therefore, if you ask yourself why does your brand need to exist, you'll get the more practical and logical answer for your brand, which will then become your signature marketing motive.
Do not forget the main purpose of your brand and what it took you to get there. Answering this question gives an emotion to your brand which will be helpful in convincing the customers.
Aim to create a great customer experience so that you have an added x-factor to your brand
You can even renovate your brand in a new way to create more user engagement. It also helps in avoiding the confusion if there are other brands similar to your brand's name.
There are a lot of steps involved in branding your business. As the landscape changes, your approach needs to keep pace so your brand remains well-positioned within your industry.
Mia Walton writes about business branding and marketing for a variety of business blogs. She has been working in the role of campaign manager for several years and has a wealth of knowledge for readers to put to use in her articles.
Read Also:
mashum.mollah
Mashum Mollah is a tech entrepreneur by profession and passionate blogger by heart. He is on a mission to help small businesses grow online. He shares his journey, insights and experiences in this blog. If you are an entrepreneur, digital marketing professional, or simply an info-holic, then this blog is for you. Follow him on Instagram, Twitter & LinkedIn