Animated videos are compelling marketing tools that support brand development. Using compelling animations, you can clearly explain new ideas, show off items, and outline your services.
However, to successfully plan your project and produce an animated film that gets results, it's crucial to know the animation process first.
7 Essential Steps In The Animation Production Process
You already know that animated videos, like whiteboard animations, let you convey your company's message simply and easily.
Some steps to go through to create animation successfully:
Concept Development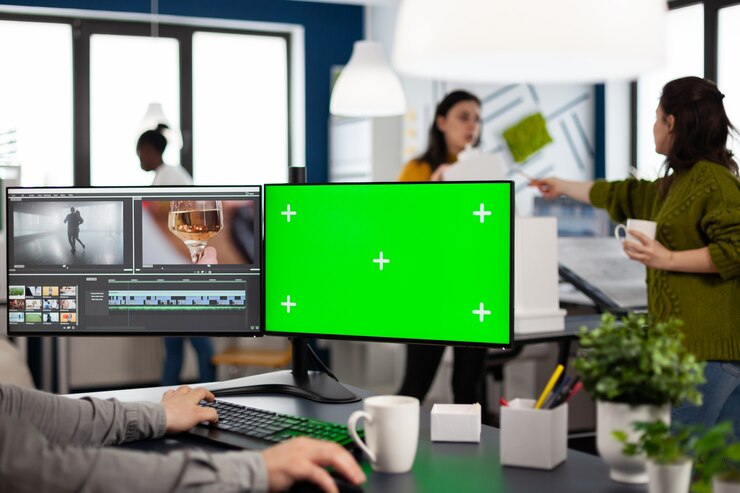 Research and the creation of a creative brief come first in every marketing video, whether it is live-action or animated.
Define your goals, target audience, and key message. Brainstorm more ideas that align with your brand identity and objectives.
After conducting the research, the production team will begin work on the creative brief. It's a document that outlines the video's purpose, target audience, objectives, and any other information.
Scriptwriting
It's essential to write an engaging story. The dialogue you choose also establishes the video's duration, style, tone, and message.
Which outcomes are you hoping the video will produce?
Clear scripts are necessary to maintain spectator interest. Your message should be conveyed in a story that is succinct and interesting. To keep viewers interested, be mindful of your timing, tone, and phrasing.
Though sometimes disregarded, scriptwriting is an essential part of the animation process.
Storyboarding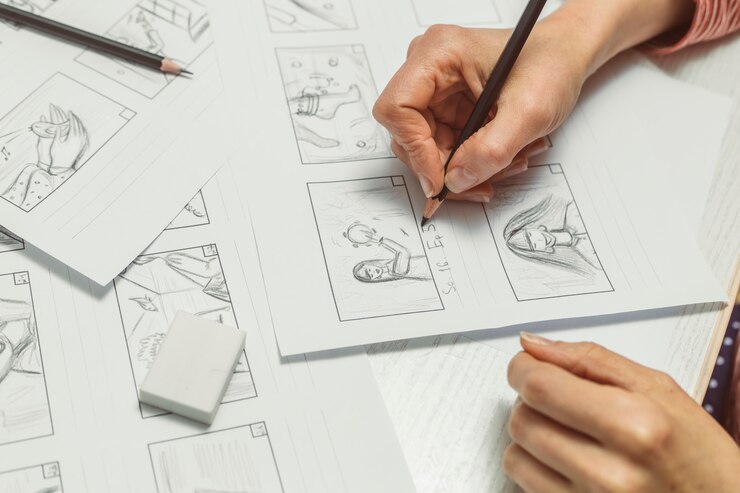 It is time to move on to the storyboarding stage when the script writing has been completed.
A storyboard divides up the sequences in your animation project. For making storyboards, you can use animation-specific tools.
Creating the video's assets and starting the animation process is now simpler. You'll have an easier time picturing the video's development once the storyboarding is finished.
Read Also: What Will You Gain By Hiring A Video Production Company?
Animation Styles And Techniques
Bringing your project to life is the center of the entire animation process.
To start with, choose the animation style and technique that best suits your message and brand.
2D Animation. It's a traditional form of animation that involves creating two-dimensional images and characters. These move within a flat, two-dimensional space. It is often used for cartoons, explainer videos, and character-driven animations. Traditional hand-drawn animation or digital software can be used for creating 2D animations.
3D Animation. It entails designing characters and objects in three dimensions. Animations gain depth and realism as a result. Frequently utilized in motion pictures, video games, architectural visualization, and product presentations.
Motion Graphics. To transmit information or create a story, this mixes typography, animation, and visual design elements. Popular for elaborating on complex themes in title sequences, infographics, and ads.
A crucial component of animated video is movement, which should be natural. In them, the animation comes to life. Your ability to produce a high-quality animation video depends on your ability to control the character. Also, it's how you edit the object movements accurately.
Voiceover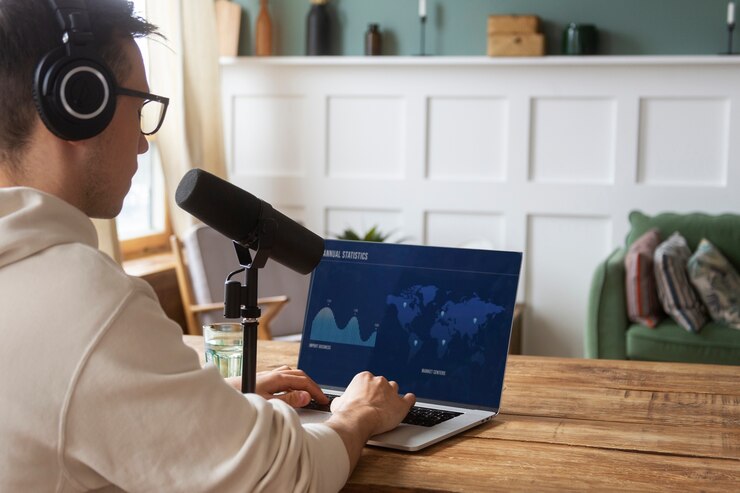 Voiceovers are the foundation of your animated video. They add a human element to your video that makes it more approachable and understandable.
Choose a qualified voice actor to present your content efficiently. The tone of your voiceover should match both your brand and the information in the video.
Choosing the proper tone, whether formal, accessible, or authoritative, is also crucial. It produces the ideal environment. It significantly affects how well viewers comprehend your message as well.
An engaging voiceover may capture and hold a viewer's attention. It adds depth to the pictures and makes it easier for the viewers to follow the narrative you're telling.
Editing And Timing
Correct timing is important in your final animation. Make sure all movements, scene changes, and transitions are in line with the written word. The visual and audible components should be in harmony.
To improve narration and evoke emotions, incorporate background music and sound effects. Remember, your audio can have a big impact on your audience engagement.
Post-Production And Publishing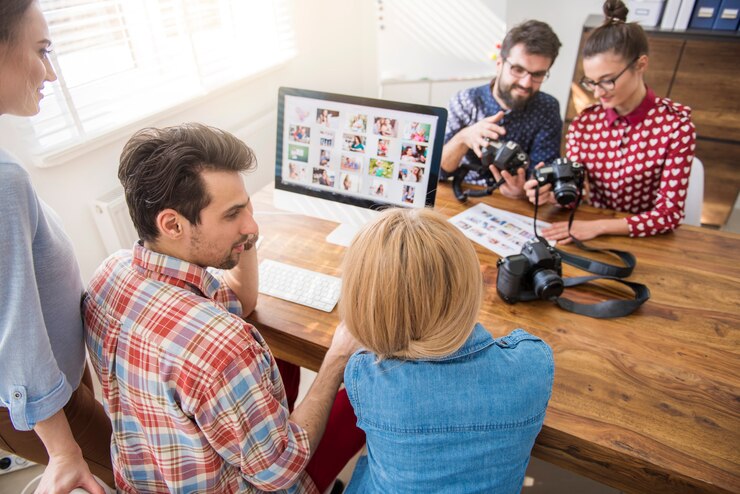 Before releasing, make sure your animated business video is free of errors. Ensure that it complies with the branding, messaging, and standards for quality established by your company. To achieve a professional result, make the necessary adjustments.
After completion, it's time to share your animated films with the people who will watch them. You can utilize email marketing and other social media platforms. Engage in analytics and comments to enhance your promotion strategy.
It's also best to optimize your video for search engines to rank higher than other websites. In the title, description, and tags of your film, use pertinent keywords. Use a site for hosting videos that are SEO-friendly and create an eye-catching thumbnail.
Wrap-Up
Creativity, animation team, and technological know-how are combined when you create animated videos.
A skillfully produced animation can leave a lasting impression. A great animated video may shine in the current digital scene with the correct balance of storytelling and graphics.
Read Also:
Mony Shah
With an adept skill of curating content on multiple genres, Mony has harnessed success as a Content Writer quickly. Find her sharing profound thoughts and opinions on business, finance and tech niches.