Video production is one of the most critical ingredients of any effective marketing strategy. Video content is compelling, engaging and a natural form of communication between your brand and your audience.
It's not optional anymore. According to statistics, digital video marketing is growing at over 40% every year. Users are also consuming videos more than ever. In fact, it's revealed that online videos make up over 80% of all consumer internet traffic.
That said, video production is also one of the most significant expenses in your marketing strategy.
Understanding The Cost Of Corporate Video Production:
As a general guideline, a 2–3-minute corporate video usually costs about USD$2,000-USD$7,000. Most production companies also agree that the average cost of corporate video production ranges from around USD$1,000-USD$5,000 per minute.
Several factors influence the price of producing videos for your business.
The Most Significant Ones Are:
1. Video Style And Length
First off is the type of video you want.
An animated video is very different from a live-action shoot with real people. The resources and skills required in each style are very different and affect the cost greatly.
Animated videos are becoming more popular as marketing videos. This will incur high costs since it will require the skills of digital animators along with other video production talents. Meanwhile, if you want a cinematic commercial, you'll need professional actors and a director.
Also, the longer the video, the more work it requires, and thus, the higher the cost. Video length impacts the production schedules, turnaround time, and storyboarding.
2. Pre-Production
From storyboarding and scriptwriting to location scouting, gaining permits, and scheduling shoots—pre-production takes a substantial proportion of the overall video production costs.
3. Crew And Actors
Obviously, an experienced and proficient video production crew offers the best video quality. And with greater expertise and experience come high service fees. Crews and actors are the main reasons why video production is expensive.
4. Equipment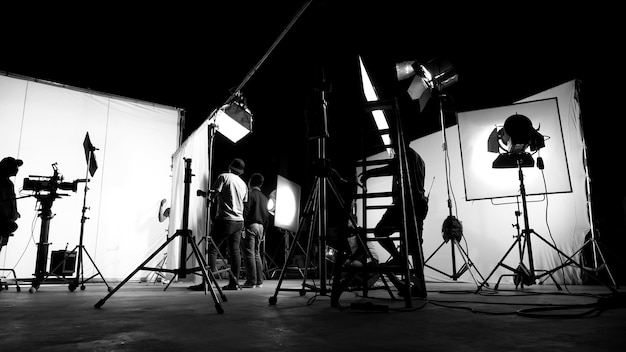 You can't shoot quality corporate videos without the right equipment. And video production equipment is expensive. You'll also need a fairly extensive list of equipment including cameras, microphones, drones, lighting, and more.
5. Post-Production
Like pre-production, post-production also takes a huge slice of the overall video production price pie. There will be a lot of editing, coloring, and grading that should be performed and it could take days up to weeks to finish.
For the average marketing director or business owner, these costs can be daunting and stop them from pursuing videos as an effective way to market their brand, products, and services.
Fortunately, there are several ways you can do to save money on video production. Here are some tactics and strategies that your video production team can use to cut down costs on your next corporate video project.
7 Tips To Cut Down Corporate Video Production Costs:
1. Set A Budget
Any business project you're planning always starts with creating a budget. And like any marketing effort, corporate video production can be modified to fit the budget that you've created.
Without a clearly defined budget, your corporate video project can easily turn into an expensive nightmare. So, take note of the average price of video production cost and allocate a budget that's within your company's means.
2. Draft A Project Proposal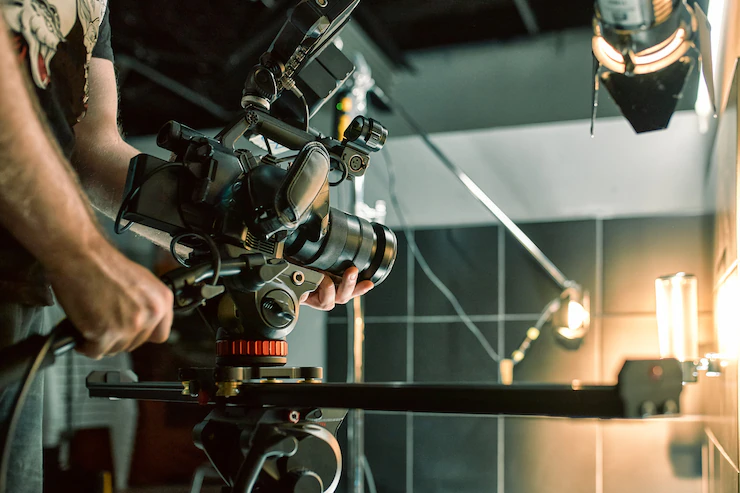 Once you have a budget, you need to create a plan and have it approved by the decision-makers. You can create a simple production brief that outlines the scope of the video and lists the budget requirement for each part of the project.
In general, you need to make sure that the video project brief outlines these items:
Goals and objective
Target audience
Key message
Video length and visual style
Production timeline
Plan for marketing and distribution
Budget
Make sure to get a 'thumbs up on your video project proposal first before doing anything. This can help reduce the chances of revisions and editing based on reviews from the decision-makers later on.
3. Plan Ahead
Like all forms of digital content, the video should be produced with a long-term mindset. When planning shot lists and setting shoot dates, you can plan to capture more footage than what you need for your current video project.
In general, maneuvering logistics and juggling schedules can make video shoots difficult to confirm. Thus, they may not be frequently scheduled. This is why it's best to shoot with future projects or other complementary projects in mind and help save you cost.
Think about the next corporate video or commercial you'd like to produce. Imagine you're trying to shoot a commercial for your company but you're also considering a few social media advertisements as well.
It's cost-effective and advantageous to compile a list of all the shots you capture for your video production and take some for your social media clips. This can help reduce time and effort for your staff and on-cam talents.
4. Be Practical About The Location
One of the biggest ways to save costs on corporate video production is to be practical with your location. Instead of renting out studios or choosing off-site locations, you can provide the location for the production.
Do you have a spacious conference room that can be utilized for shooting a video? Maybe a peaceful patio or neat office space?
Challenge your video production team to let out their creative skill and come up with ways to make on-site shooting feasible. They can transform a space or use a green screen that can help save on their production cost.
That said, make sure to have an eye on what's going to look best and is logistically feasible. After all, the location can have a huge impact on the overall look of your corporate video.
When determining if your on-site location is suitable, consider these aspects:
Natural lighting
Is there any distracting background noise?
Does the place look great when taking a still picture?
Is it large enough to fit your video production team and the cast?
Are the interior elements and furniture suitable for the video story?
5. Look For Natural Talent From Your Company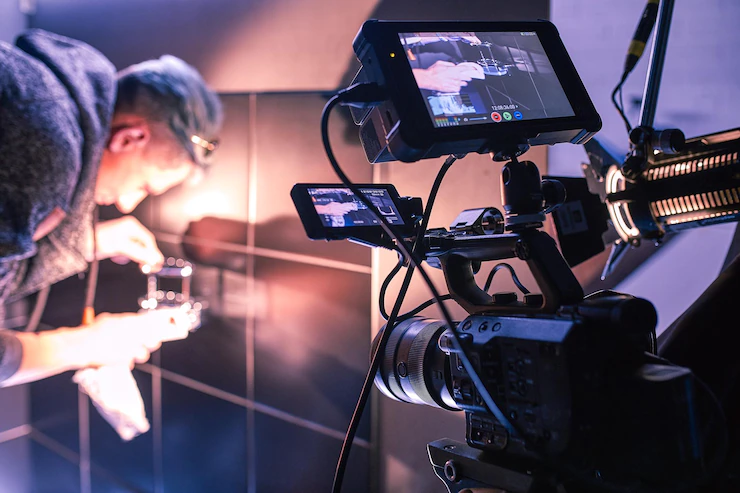 Just like with shooting on-site, casting your own talent can also be a cost-effective move for your video production project.
If you have a charismatic co-worker that's comfortable in front of a camera, you can cast them for the video shoot instead of hiring professional actors. While this can be a risky move, you'll be surprised to find hidden talents in your company.
If there are no actors in your company, another way to save on costs is to source amateur talent. This is particularly useful for videos that require minor roles or multiple backups. That said, you need to be wary when hiring amateur talents for key roles.
If they don't perform to your standards or don't show up for a shot, you'll end up with more expenses for rescheduling rather than saving.
Related Resource: How To Find The Best Video Production Company To Film Your Next Project
6. Rehearse, Rehearse, Rehearse
Taking the time to go over the scenes and rehearse with the cast members can save your production team a lot of time in the long run.
The last thing you want is a fully prepared set only to spend hours and hours trying to direct talents on their blocking, what their character reasonings and motivations are or how they say certain lines.
While it's okay to remind the actors of these specific things during the scheduled shoot, you don't want to tell them all of these for the first time.
You want your scheduled shoot to run as quickly and smoothly as possible. The faster you finish shooting, the less cost you have to incur. So, make sure that your talents are well-rehearsed and prepared before arriving on set. You can also ask for a separate meeting and script reading before the scheduled shooting.
7. Keep It Short
As mentioned before, the longer your video, the higher its cost. So, if you're on a tight budget, then you want to keep it short. In most cases, shorter is better and more effective anyway.
There's a reason why TikTok videos and Facebook or Instagram reels are popular. People don't want to spend too much time consuming digital content, unless, of course, that's what they signed up for. When scrolling mindlessly on their social media, they don't want to spend 20 minutes watching a single video and tend to lose interest in the first few minutes.
You only have a few seconds to capture a user's attention. So, in terms of video length, you can keep it short but be mindful of what you cut. If a sound bite or shot won't add strong value to your video, then cut it.
Take Away
By now, you should know that the cost of corporate video production is nothing to sneeze at. But for every business striving to remain relevant and competitive, video is a critical element of your overall marketing strategies.
By following the above tips and tactics, you should be able to cut down costs while still producing great videos for your business.
Read Also:
Arnab Dey
Arnab is a passionate blogger. He shares sentient blogs on topics like current affairs, business, lifestyle, health, etc. To get more of his contributions, follow Smart Business Daily.