Business intelligence tools play a critical part in the operation of a company.
Business intelligence (BI) may help your company realize the value of its data. How? By providing data analytics reporting and visualization tools. But what exactly is business intelligence? And how does it work?
BI is the infrastructure that collects, saves, and analyses the data. The data collected forms from the various activities of the company.
Data mining, process analysis, and descriptive analytics are all part of BI. It processes a company's data and makes it easier to understand. This allows managers and leads to make better judgments.
Business intelligence services, for instance, also provide data visualization for creating charts. Business intelligence platforms often have tools for creating BI dashboards and performance scorecards. These present business indicators and KPIs in simple graphics.
What are BI Tools and How Do They Work?
BI tools are software that collects and handle huge volumes of unstructured data. This data is collected from both internal and external systems. Some sources include books, journals, papers, health records, and photos from which BI software collects the data.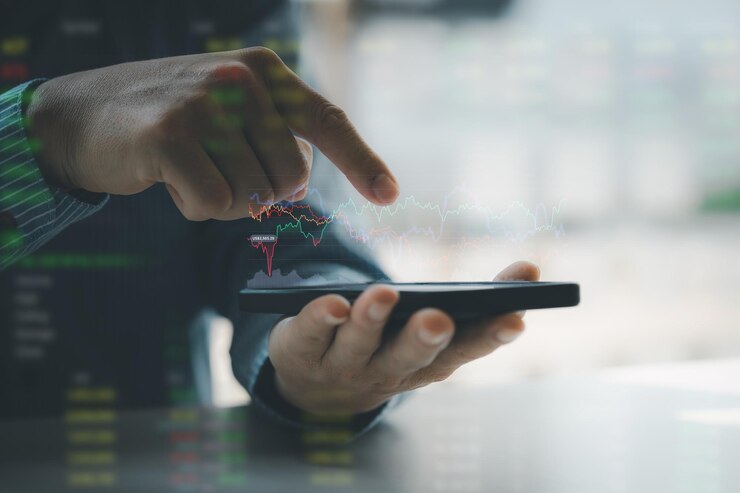 They might not be as versatile as business analytics software, but these BI tools:
Allow users to collect data and use queries to get information.
Assists in the preparation of data for analysis.
Help in the creation of data-driven reports and dashboards
Aids in data visualizations.
The data from the business intelligence platform can be are used by employees to enhance decision-making. And businesses also use them to uncover new income prospects and analyze market trends. Management can use BI tools to boost operational efficiency.
Business intelligence tools can help in data analysis by:
Ad hoc analysis and querying,
Enterprise reporting.
The Top BI Tools You Can Use
Now, it's not easy to identify which business intelligence software is the finest because there are so many options.
We try to make the work easier by listing some of the top BI analytics tools available out there.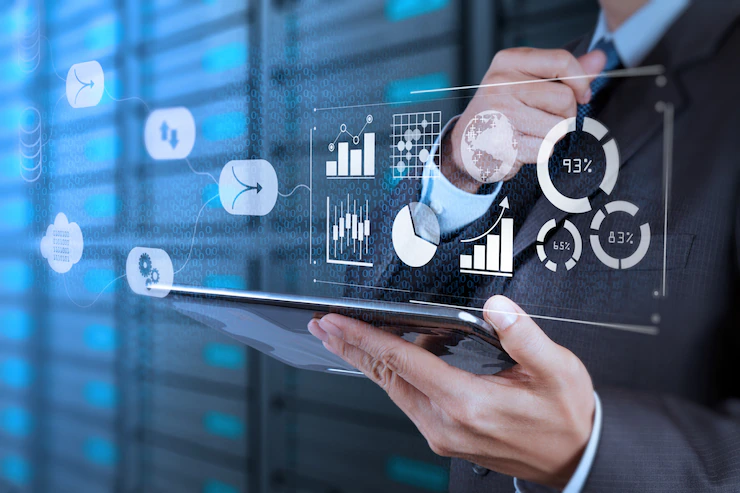 Tableau
Tableau is known for its gorgeous graphics. But much of its marketing gears toward companies with data engineers and larger budgets. The utility is available in a public (free) version, but it has restricted features. Below are the pros and cons of this business intelligence tool.
Pros:
Easy to use
Performance as robust and reliable
High visualization functionality
Mobile friendly
BI analytics software
Cons:
Expensive
Poor Security
Lacks proper after-sales maintenance
SAP Business Objects
SAP Business Objects is a consolidated data reporting, visualization, and sharing solution. With the SAP business objects business intelligence (BI) suite, you can share insights and make smarter decisions.
It translates data into usable insights. The analytics platform may help businesses develop by providing a flexible design. This is why it is one of the best BI tools in the market.
Pros:
Wide range of BI tools
Easy to understand UI
Integration with Microsoft Office
Connection with SAP warehouse and HANA
Cons:
High pricing
Poor customer support
Reports of servers shut down due to heavy loads
Dundas
Dundas BI is a web-based platform that lets you view your data from any computer or mobile device. It's the ideal option for entrepreneurs on the road, especially if you want to track your business in real-time.
It allows you the ability to make judgments and plans regardless of where you are when you use its sophisticated capabilities. Although it has some limitations, the ease with which it integrates with other programs compensates for it.
Pros:
Customizable dashboards
Pre-built visualization formats
Formatting capabilities
Access control and security
Cons
Deployment issue happens often
Very complex
Poor customer support
MicroStrategy
MicroStrategy integrates data from a variety of sources into a single, easy-to-use dashboard. It includes everything from high-speed analytics to informative reports. You can monitor exposures, manage hazards, and plan ahead of time with the software.
MicroStrategy is available on PCs, laptops, and mobile phones. It helps you keep track of your team's schedules and demands. Also, you'll get real-time information during business meetings or excursions.
Pros:
Centralized dashboards
Real-time data analytics
Highly customizable
Good customer support
Cons:
Administration of the platform is time-consuming
Outdated UI
Less number of features
Oracle Business Intelligence
Oracle BI is a collection of technologies aimed at assisting companies to optimize their performance. It in order enables them to make efficient and informed mobile-enabled decisions. Oracle BI tool provides a comprehensive range of data management tools.
This includes machine learning and artificial intelligence. Furthermore, it consists of an integrated array of querying, reporting, and mobile analytics. Oracle's purpose has been to give organizations the tools they need to manage their data in a comprehensive and agile manner.
Pros:
Good scalability
Good for analysis purposes
Can connect to multiple sources
Easiness of creating ad-hoc reports
Cons:
Data modeling is a little complex
Too many system requirements
Expensive
Infor Birst
Infor Birst is a cloud-based BI and business analytics tool helping companies optimize complicated operations. Tools include a data warehouse, as well as a reporting platform.
Also, the BI software has a networked approach based on automation and learning technologies. Find out the pros and cons of this BI tool below.
Pros:
High flexibility
Data security
Scalability to react to changing business situations
BI reporting tools
Cons:
Limited reporting and dashboarding capabilities
Sluggish performance at times
The Bottom Line
BI increases corporate performance by placing analytical tools in more hands. This can result in cost savings, employee time savings, and error reduction across a company. Users who have access to BI tools can execute tasks that were previously only done by specialists.
Big data is all around us, and it's getting more every year. With BI, you get better access to data, to improve reliability and predictability.
Go through our list and carefully analyze the pros and cons of each BI tool in order to find out the one which suits your organization the most.
Additionals:
Sumona
Sumona is a persona, having a colossal interest in writing blogs and other jones of calligraphies. In terms of her professional commitments, she carries out sharing sentient blogs by maintaining top-to-toe SEO aspects. Follow her contributions in RSLOnline and SocialMediaMagazine