Digital transformation has changed business models, methods of production and distribution, and, above all, the way firms compete.
Competition in the digital economy has evolved mainly through the incorporation of innovations, such as big data, digital platforms, algorithms, and so on. To sustain value creation for the long term, it's essential to find better ways to reach the right audience.
Careful consideration must be coupled with a well-planned marketing strategy. Otherwise, those you hope to attract won't ever hear your message.
Performance marketing is gaining momentum, and it's not hard to understand why. Many say that there's no better marketing opportunity and customer acquisition/conversion strategy quite like performance-based marketing. Well, we'll just have to see now, won't we?
What Is Performance Marketing? An Overview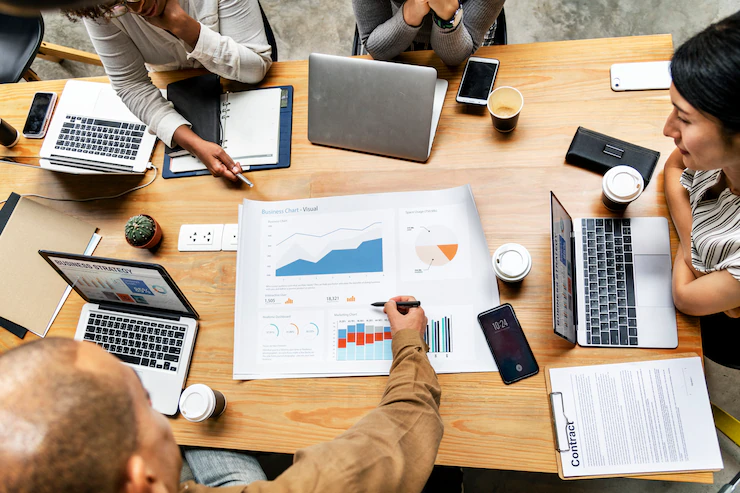 Performance marketing is a type of digital marketing where affiliates and marketing companies are paid when a certain action is completed (a lead, sale, booking, download, etc.).
Simply put, brands pay based on the performance of their campaigns. It's a combination of paid advertising and brand marketing. As opposed to traditional and organic marketing, this results-driven marketing is specifically leveraged to drive actions and track and measure those actions.
The elements that play a key role in the marketing process can be divided into two groups: the brand (i.e., the company that wants to be promoted) and the publisher (i.e., the person or company that promotes it).
The question now is: what channels work best as far as performance marketing is concerned? Well, these ones:
Banner (Display) Ads. You've most likely seen these ads on the side of your Facebook page. They're placed on the most visited websites to inform the target audience about the brand's existence. Banner ads generate click-throughs, purchases, and leads. Many companies still find success with these ads, as long as they're concise in content and imagery.
Search Engine Optimization (SEO). SEO involves enhancing the quantity and quality of traffic to a web page via organic search engine results. SEO-based campaigns aren't performance marketing per se. However, you can achieve visibility in the SERPs by using a performance-based mindset.
Content Development. What matters is to educate the audience. Provide useful information to users and put your brands in context. It's necessary to identify the channels that drive performance, create and distribute content at scale, and, most importantly, measure results. Everything in performance marketing is digital, so it's measurable. It all comes down to reporting and analytics.
Search Engine Marketing (SEM). SEM, especially via Google Ads, delivers fantastic results with a quantifiable ROI. Sponsored ads appear at the top of the SERP to increase visibility and prominence. You don't need a large initial investment. Since you pay only if you get the results you're looking for, you can control the maximum daily budget. Place your ads in front of motivated customers who are ready to buy.
Social Media. Facebook Ads, Instagram Ads, and LinkedIn Ads make products and services more visible to as many people as possible. Using each social platform's analytics, you can figure out what works and what doesn't. Gen Zs and millennials make up the majority of those searching for products or services online. It's a huge marketing opportunity.
Performance marketing has enormous potential to bring results from the campaign immediately, so you can scale up your business if you embrace its functionality.
Exploring The Major Benefits of Performance Marketing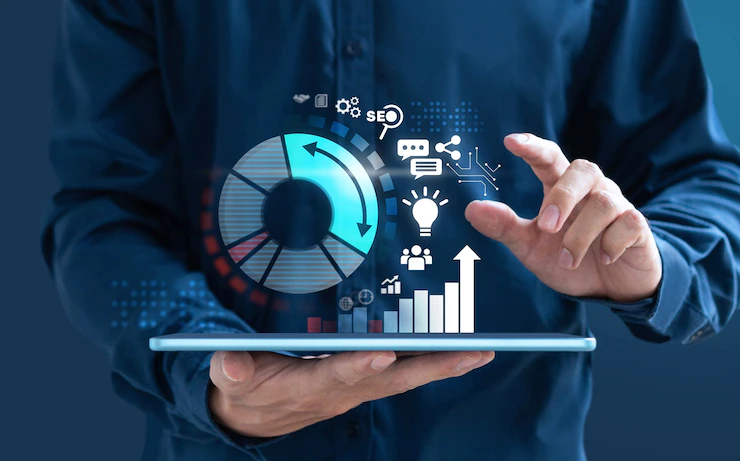 Surprising as it may seem, performance marketing has been around since the mid-90s, with the start of PPC campaigns.
But it's only recently that it's gained attention. Performance marketing is centered around tracking and attribution.
As mentioned earlier, you have greater control over your budget and ROI. Let's take a look at how a creative mind can take advantage of performance marketing.
1. Risk And Benefits Sharing
In digital marketing, risk translates into negative customer reviews, spam, and misleading traffic, to name a few. Let's focus on SEM for a little bit.
There are countless metrics that directly measure worthy aspects of your campaign. You can easily end up overspending your budget and still fail to reach your business targets. There's a risk as well as effort when it comes to digital marketing.
The best thing about performance marketing is that the risk and benefits are shared between the brand and the publishers that promote it. In most cases, it's funded from the sales budget.
2. Flexibility And Scale
You can use a vast array of channels and campaign types, which increases your reach among the members of your target audience. People have more opportunities to engage with the brand. If you've been slow to adopt mobile, don't fret.
You can grab a piece of the pie by using performance marketing. If you have a hard time navigating these waters, reach out to a creative agency (i.e., a digital marketing agency).
When you work with a global agency as opposed to a local one, you'll be disappointed to see that the creative team doesn't have time to devote to you or your project. You should hire a group of local experts. The agency should be located in the same business area. If you're based in New York, count on a creative agency New York.
3. Diversity And Reach
As far as performance marketing is concerned, the investment doesn't directly correlate with the return on the ad spent.
Don't underestimate the power of some publishers to target relevant consumers. Diversify your marketing plan and keep your company growing for the long term.
More exactly, you can use performance mechanisms across a range of channels to reach your desired demographics. By tapping into diversity, you can reach market segments that are otherwise too difficult or expensive to engage.
Monitor the campaign every step of the way, make the necessary adjustments, and wait for the results.
All in all, there's no right or wrong way to do performance marketing. Nevertheless, if you want to increase your chances of success, it's advisable to set clear, actionable goals, select your partners wisely, and track performance. If you want to see awesome results, have a creative agency run the campaign.
Additional Resources:

Digital Marketing Analytics: Four Key Focus Areas
How To Land That Dream Marketing Job With A Brilliant Resume?
What Are The Best Printed Marketing Materials For Your Business?
Marketing For Kickstarter – Tips & Strategies That Help You Achieve Crowdfunding Goals
Sumona
Sumona is a persona, having a colossal interest in writing blogs and other jones of calligraphies. In terms of her professional commitments, she carries out sharing sentient blogs by maintaining top-to-toe SEO aspects. Follow her contributions in RSLOnline and SocialMediaMagazine