Becoming a homeowner is the American dream. However, it is considered a dream because it is not an easily achievable feat.
Many want to build or buy a home so their family can have a comfortable and safe place to stay, but it's not always easy. With the limited inventory and the hundreds of buyers, the prices of available houses go up. Not only that, but you also have to look for a home and environment suitable for you and your family.
Yes, buying a house is expensive. But how would you feel if you found out there are ways to become a homeowner even if you have little or no money?
In this article, we'll discuss a few ways for you to buy a house with little or no money. VA loan refinance can be a smart financial move, potentially allowing veterans to lower their interest rates or access their home's equity for other needs. Know more about in the following portion of the guide:
1. Using The VA Home Loan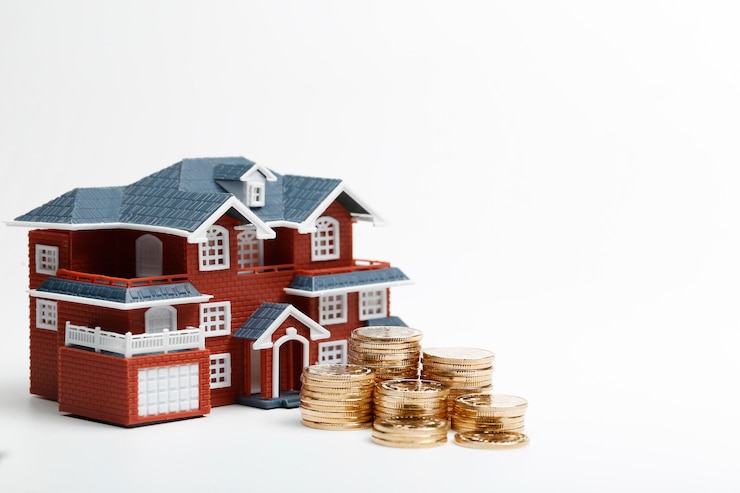 The VA home loan was created for members of the service, veterans, and their spouses as well. The VA home loan helps eligible members to buy, build, repair, or become a homeowner with little or no money.
The VA home loan is backed up by the US. Veterans Administration. They also oversee the rules attached to lending veterans mortgages. However, the VA is not a loan issuer itself.
Instead, the VA grants loan authority to banks, credit unions, and mortgage lenders to offer VA loans to veterans.
If you're a veteran, you can take advantage of the VA loan to become a homeowner without spending little or no money.
The necessary qualifications to become eligible for the VA loan are not as rigid s compared with other conventional mortgage loans. So, if you meet the eligibility requirements for a VA loan, you can take the VA loan to become a homeowner without worrying about down payments.
If you wish to take a VA home loan at an incredibly competitive rate, you can check out Security America Mortgage. They have very relaxed qualification standards, and you can be eligible even if you have a low credit score. To get approved, active service members need at least 90 days of continuous service, while veterans must have served at least 181 days or less if they were honorably discharged or injured while in combat.
One of the advantages of the VA loan is that the loan amount can be made equal to up to 100% of your desired home's appraised value. In addition, with the VA loan, sellers can pay up to 6% of the home's purchase price in closing costs.
Furthermore, the credit guidelines attached to the VA loan are not strict. Only one income ratio test is done. This is done to determine if you make enough money to pay for the home and the expected living expenses for the home and its location.
2. Using The FHA Mortgage
If you want to buy a house with little or no money, the FHA mortgage is one of the most popular options you can get. Like the VA mortgage, you don't need to worry about not having a percentage of your loan for the down payment.
The FHA loan has quite a number of similarities with the VA mortgage loans. The FHA doesn't offer loans directly to lenders.
Instead, it gives loan lenders permission and guidelines to provide mortgages. These guidelines are used as eligibility criteria to offer loans to interested persons.
Low to moderate-income families who want to acquire their own home but have a low credit score or have little cash can be assisted by the federal government. Since the government insures the borrower, the lender can quickly approve the loan. With this scheme, you can borrow up to 96.5% of the total value of the property, which means you only have to contend a small percentage for the down payment to get the ball rolling. 
Like the VA loans, the credit requirements and standards issued to obtain the FHA loan are lenient. It is much more accommodating than the regular conventional loan. And, sellers can pay the closing costs when selling off.
However, the FHA is different from the VA loan because a downpayment is required to obtain a loan. Unlike the VA loan which requires no down payment, you'll need to make a provision for 3.5% of your home purchase price.
But, the FHA mortgage loan is not particularly concerned with the source of the money. So, even if you don't have up to the required amount, you can use funds raised from a parent, relative, or friend.
3. Using The USDA Mortgage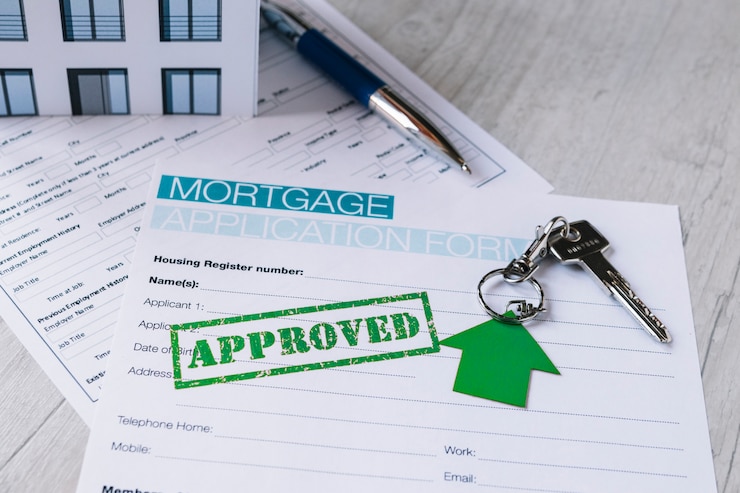 You can take the USDA mortgage as an alternative if you have a low credit score. The USDA like the FHA and VA loans are government-backed loans.
The USDA (United States Department of Agriculture) mortgage offers funding that will give you as a borrower the opportunity to receive a mortgage equal to a hundred percent of your home's appraised value.
It is also similar to other government-backed loans. This is because it allows sellers to pay up to 6% of the mortgage closing costs.
However, there is a condition that comes with using the USDA mortgage. The condition is that your desired home must be located within the rural zones labeled by the USDA. But this condition is often misunderstood by many potential home buyers.
Most regions within the United States have multiple areas that are labeled as rural zones by the USDA. Also, for most large cities, outer lying areas have at least one area that is labeled as a rural zone.
However, if you are confused about whether your desired home location lies within the USDA-labeled rural zones, you can contact your mortgage loan lender. Your mortgage loan lender will check your desired home area and let you know if it is within the zones.
4. Using The Conventional Loan
Initially, when a bank's started offering mortgage loans, the requirements to obtain a loan were high. Home buyers or lenders needed to make a 20% down payment of the home price.
The reason for the high down payment percentage was that banks do not trust individuals to pay up their loans when due.
However, over the years, the bank has reduced its down payment from 20% to 5%. The new condition to obtain a loan was good credit scores and a solid empowerment history. A high credit score of about 640 and above is required to access most conventional loans.
Conventional loans are of two types. These are the conforming and the non-conforming loans. The conforming loans are limited. Their limits are determined by the Federal House Finance Agency, FHFA.
The limits of the conforming loans were recently increased to $647200 for most areas in the country. This 18% increase was the largest in the all-year conforming loan limit history.
The non-conforming loan, on the other hand, is a mortgage that isn't compelled to follow the requirements set by Fannie Mae and Freddie Mac.
The limits of non-conforming loans have always been higher than that of a conforming loan. It is usually a better option if you want to access a higher loan beyond the limits of the conforming loan.
Conclusion
While achieving the American dream might seem difficult as a result of financial constraints. There are other ways to make your dream of becoming a homeowner a reality even if you don't have money or you want to spend little or no money.
The VA mortgage loans will be a great option if you are a veteran or spouse of a service member. If you aren't one, other options like FHA, USDA, and conventional loans are also viable options.
Read Also:
Arnab Dey
Arnab is a passionate blogger. He shares sentient blogs on topics like current affairs, business, lifestyle, health, etc. To get more of his contributions, follow Smart Business Daily.