No matter what your company specializes in, employees are an integral part of any business, which is why you need to take measures to ensure they feel satisfied and fulfilled at work.
Of course, regular praise and constructive feedback are great ways to relay your appreciation to hard-working employees. In addition, gift-giving is another excellent way to show your team how much you value them.
From seasonal gifting to gift-giving for a particular job well done, offering employees a company gift can boost morale, enhance job satisfaction rates, and even elevate productivity. Here is a short guide to company gifts for employees.
Gift Giving is Important for Morale
Company gifting can make a significant difference to the morale of your team. It allows you to go the extra mile for your employees and helps you express how much you value their hard work.
Employees who feel undervalued are less productive, they are more likely to become disengaged, and they won't give 100 percent to their jobs. Company gifts are a tangible way to show your staff members you value them, which is incredibly important for all companies.
When Should I Give Gifts to My Employees?
Seasonal gifting is a great place to start. There are plenty of opportunities to give your colleagues a special gift from Christmas to Easter. Not to mention, holiday gifts can be themed to represent the season. Additionally, company milestones and birthdays are also great times to give gifts.
Popular Employee Gifts: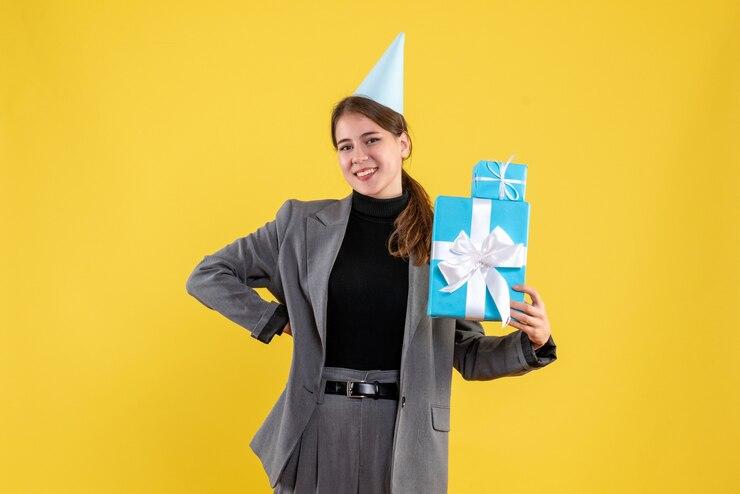 Any gifts you give as a company should reflect the values of your business, they should be practical, and they should also be memorable. For instance, a great company gift for employees who work in the fitness world would be drinkware that can be used on the go, a high-quality exercise mat, or branded clothing designed for fitness.
1. Luxury Gift Basket
Luxury gift baskets full of gourmet food and beverages are a great way to show your team how much you value their hard work and dedication. They make fantastic gifts for all occasions, including Christmas, special birthdays and for when employees achieve important work targets.
Just make sure the edibles cater to specific needs. The last thing you want is for a valued employee to get an allergic reaction from your gift.
2. Wearable Products
Whether it's a t-shirt with a cool print, a warm hoodie for the winter months, or a pair of awesome sunglasses to help shade your employee's eyes from the harsh sun, wearable gifts are practical gifts that will actually be put to good use.
Personalized lanyards are perfect for any kind of event, whether it's a conference, trade show, or company event, click here to order custom lanyards in bulk.
3. Gadgets and Tech
Fun gadgets and quality technology are high-value company gift options that are sure to go down well with employees. These include power banks, portable Bluetooth speakers, and earphones.
4. Gift Cards
One way to ensure your colleagues get exactly what they want is to gift them a gift card that they can use to purchase whatever their heart desires. Gift cards are the best choice for companies with diverse teams.
Read Also:
Arnab Dey
Arnab is a passionate blogger. He shares sentient blogs on topics like current affairs, business, lifestyle, health, etc. To get more of his contributions, follow Smart Business Daily.