In most major cities where real estate prices can give anyone a heart attack, walk-in closets are seen as an unnecessary luxury.
So before you decide if this addition would work well in your home or not, make sure that there is enough room for one. One of the essential considerations when designing your new home is how much storage you need.
Do not forget that while a walk-in closet might seem like an ideal solution at first, it could end up being too small once all of its contents are put away.
And it becomes inconvenient to access certain items without taking down others or opening dresser-drawers every time one needs something quickly. On top of this messiness factor, there is also utility.
Some people who do not yet have children in mind may want more room for clothing. Whereas those living alone often won't require as many closets.
If you have space and items to fill your walk-in closet. It is a great purchase, and closet designers are worth investing in. It can give the extra oomph that homeowners want in their house.
Make sure you have enough budget for this luxury item before committing, though. Some social circles think it is bragging rights if they have one at all times, so do not go overboard. This article will delve into why you should consider hiring a custom closet designer.
Coordinated Closet Design Conquest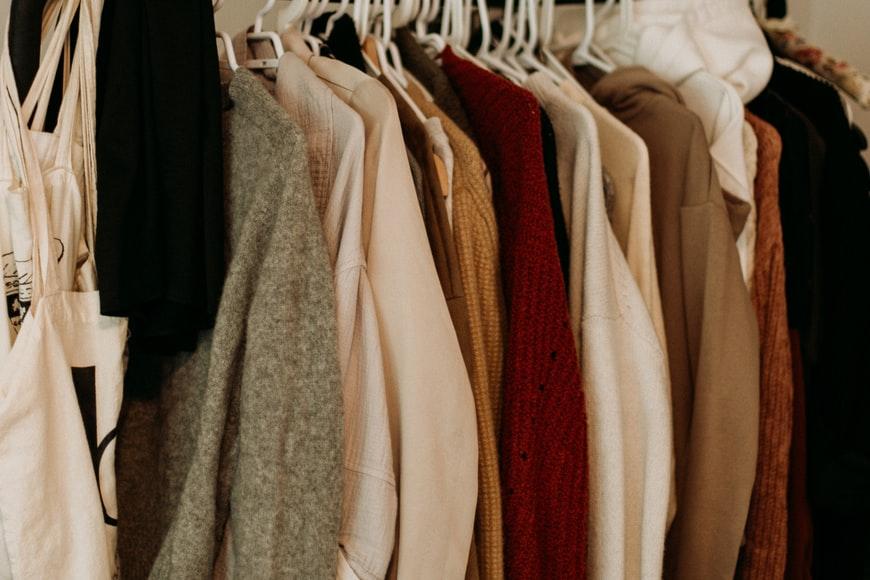 Custom closets can be your personal space, a place for all the things that make life worth living. Custom walk-in closet designers offer well-organized designs, ranging from streamlined modern to luxurious traditional styles, which will work best with you personally or professionally.
The perfect storage solution starts with a closet designer. They act as consultants, organizing professionals, and project managers all in one to help you visualize your ideal environment for a clothes organization.
The Importance of Space
Storage has taken on a life of its own in recent times. Once seen as just something to be tucked away and hidden securely, storage solutions are now getting attention for a good reason. They are not only practical but also stylish!
A chic closet can make your home functional and attractive with these new and trendy ways to make your space-efficient.
Storage is an essential part of any home. It streamlines your life and gets rid of unnecessary energy leaks. But many people neglect to organize their closets or cabinets, which leaves them feeling frustrated every time they need something from storage.
So you're looking to organize your closet and make it more functional? The question is not "do I need an update?" but rather which type of storage system works best for YOU. If that sounds like the one right up your alley, keep reading.
Deciding the Suitable Closet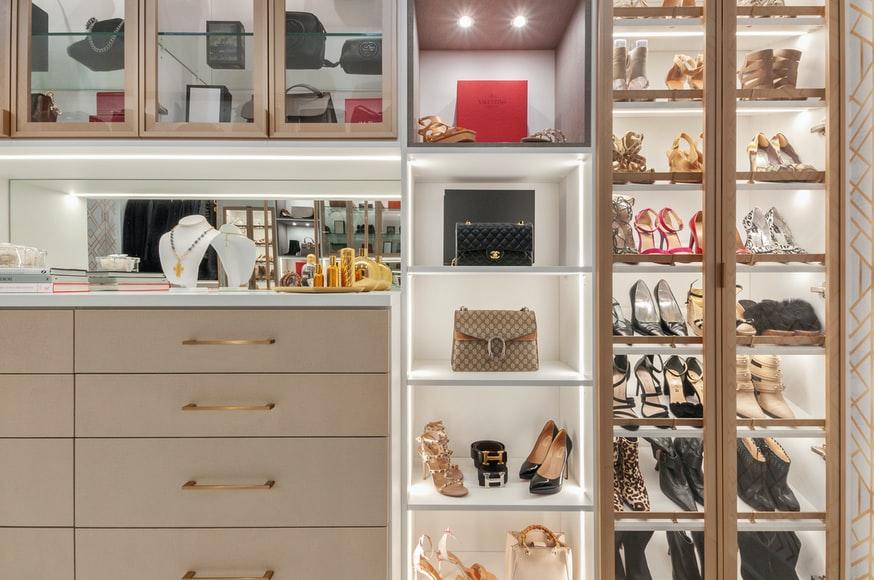 There are various types and sizes for closets to suit your needs. You can find walk-in, built-in, or armoires with plenty more options available, like pantries, utility closets, and linen closets.
The differences between a built-in and walk-in closet are both aesthetic and functional. Let's look at the fundamental differences, what makes each of them unique. And how you can get your most out even when using one or the other type of space.
i. Walk-in Closets
A walk-in closet is a perfect solution for anyone who needs extra storage space.
A walk-in closet is a small room you can enter through an open door. Walk-in closets are typically between 6 and 7 feet deep, with no upper limit on the size unless it's too large to support your clothing collection.
Walk-in closets are a great way to maximize space without taking up any valuable wall real estate in your closet. They allow you more hanging options and provide easy access for storage even when the doors are closed.
The only drawback we've found is that people with limited room might need an extension before going this route, but given how popular they've become among those looking for creativity within their personal spaces.
It's Advantages
If you're looking for a way to maximize your space, then consider converting an old walk-in closet into two dressing rooms.
Ironing boards are a great way to reduce the amount of space you need for your clothing. You can iron, fold/hang and store all in one place.
Walk-in closets provide an abundance of storage space. Shoes, jewelry, and make-up can be stored where you want them.
A walk-in closet will allow you to avoid the morning chaos and clutter in your bedroom. You can get ready for work or an event with minimal disruption.
A walk-in closet can be a great way to reduce the workload of doing make-up in the bathroom. You won't have as many cleaning products or worry about hair and make-up.
A large enough walk-in can incorporate an island in the middle, which is perfect for storing clothes or even providing a designated space to iron.
ii. Built-in Closets
Built-in closets are perfect for any home with limited space. It can be installed in various ways, depending on your needs and style preferences.
Some people love the idea of built-in closets, but that lack of extra space is one reason why they are a bad choice for most homes.
Walk-in closets have been around for a long time, but they're not always more efficient than built-in ones. Walk-ins can feel cluttered and messy after you put items into them because of their size, which makes it prone to clutter everywhere, making your room appear smaller than before.
It's Advantages
Built-in closets are a great way to be more minimalistic and declutter your wardrobe.
The panels are cheaper, easier to install and upgrade. You can swap out old or outdated ones for new ones easily while renovating walk-in costs more than just installing metal walls in your home's basement.
The attached closet organizer will ensure that all of your belongings are in plain sight, making it easy for you to find anything.
Built-in closets are a great way to use the available space frugally. You can build shelves or hang rods, for example, to maximize your space and organization.
You can use a mirror installed at the end of one wall or behind closed doors to double your available dresser space.
JB Closets Offers Custom Closet Designs for All of Your Storage Necessities
The perfect solution for those looking to maximize their space should consider hiring a custom walk in closet designer for an innovative and sleek way of organizing your clothing.
With so many features that make it easy on you, there's no need to worry about how much clothing or shoes will fill up this featureful area.
With a custom walk-in closet design, you can have tailored storage solutions for your large or small spaces. JB Closets will build all of the ideal styles that meet your expectations.
Read Also:
Sumona
Sumona is a persona, having a colossal interest in writing blogs and other jones of calligraphies. In terms of her professional commitments, she carries out sharing sentient blogs by maintaining top-to-toe SEO aspects. Follow her contributions in RSLOnline and SocialMediaMagazine