The dedicated development team ak Dev Team model is an approach to organizing developer work in which one or more teams specialize in specific areas of a project or product. In this model, the team consists of experts in different areas such as development, testing, analytics, design, and others.
The main idea is that teams focus on specific tasks or areas, which allows them to solve problems, and develop new functionality faster.
5 key benefits of hiring a dedicated development team
In the world of technology, and software development, companies are increasingly faced with the need to adapt to rapidly changing market demands, and innovative technologies. One way to increase efficiency, and improve development results is to hire a Dev Team.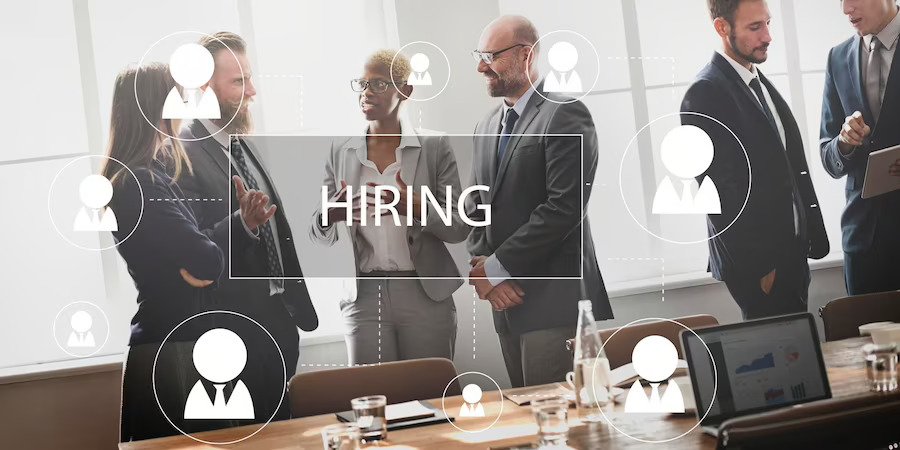 In this article, we will look at 5 key benefits of using this collaborative model to help you make an informed choice in favor of a Dev Team, and ensure the success of your project.
What gives Access to Global Talent
Access to global talent is one of the significant benefits of hiring a dedicated software development team. Let's take a look at what it does for the company:
Greater choice of candidates: By working with a Dev Team, the company can choose from an international talent market, which greatly increases its ability to find the most suitable talent for the project.
High level of expertise: Global talent has the necessary experience, and knowledge in their field, which helps ensure quality product development, and speeds up the product creation process.
Innovative Solutions: Developers from around the world can offer new ideas, and technologies that can be used to make products more competitive, and innovative.
Reduced costs: Access to global talent optimizes the cost of hiring, and maintaining employees. Depending on the location of the creators, the cost of services can be lower than hiring local talent.
Cultural enrichment: Working with an international team facilitates the exchange of knowledge, and experience among employees, which can lead to more effective, thoughtful solutions, as well as improved communication, and understanding within the team.
What is the Cost Effectiveness of a Dev Team
The cost-effectiveness of a Dev Team lies in a number of benefits that can reduce a company's overall product development costs, and increase its competitiveness. Let's look at the main aspects of cost-effectiveness:
Optimization of hiring costs: Hiring a Dev Team can reduce the cost of finding, interviewing, and onboarding new employees because the entire process goes through a single service provider.
Reduced infrastructure, and equipment costs: A dedicated team often provides its own infrastructure, and equipment, which reduces the cost of leasing office space, purchasing equipment, and maintaining infrastructure.
Flexible scalability: Depending on the needs of the project, you can quickly scale up or down creators without significant expenses on hiring or firing staff.
Reduced overhead: Working with a Dev Team can reduce overhead costs, such as salaries, benefits packages for employees, insurance, taxes,, and other administrative costs.
Faster ROI: Due to the high efficiency, and expertise of the Dev Team, projects can be completed faster, which in turn leads to faster product time-to-market and a faster ROI.
What's included in Full Dev Team
Full Dev Team services usually include a set of activities provided by the team in order to successfully develop and support the project. Key services provided by such a team may include:
Analysis, planning: A Dev Team analyzes project requirements, and develops a detailed implementation plan, including time, and resource estimates.
Software development: team performs product development in accordance with requirements, and specifications, using advanced development technologies, and methodologies.
Testing, QA: Dev Team performs comprehensive product testing, identifies, fixes defects, and monitors development quality at all stages of the project.
Integration, Deployment: team integrates developed software with existing systems, and infrastructure, and prepares, and deploys the product in a production environment.
Technical Support & Maintenance: The dev Team provides technical support, and maintenance of the product post-launch, including bug fixes, performance tuning, and functionality upgrades.
Project management: a team may include an experienced project manager, who is dedicated to coordinating the team, managing deadlines, and budgets, and providing a liaison between the team, and the customer.
Documentation: Developers create technical documentation for products, including user manuals, specifications, schematics, and other documents necessary to support, and develop products.
What is Quality Dev Team Infrastructure
A quality Dev Team infrastructure means having well-planned, organized resources, processes, and tools for creators to work effectively. It ensures the stability, performance, security, and scalability of the project, and promotes a comfortable, productive working environment for the team.
Some elements of a quality infrastructure include:
Good management: project management, communication, and coordination between developers, and other project participants.
Cloud services, dedicated servers: for data storage, application deployment,, and system availability.
Development tools: such as version control systems (Git), integration, continuous delivery (CI/CD), testing, debugging, development environments (IDE), etc.
Monitoring, maintenance: Tools, and solutions for performance monitoring, security, logging, and error tracking.
Security: Protection from external threats, compliance with norms, and standards, data encryption, and regular software updates.
Training, and development: opportunities for training, professional development of developers, participation in conferences, seminars, and access to resources for self-education.
Corporate culture: creating a comfortable working environment, maintaining friendly, understanding relationships in the team, providing equal opportunities, and continuous improvement.
The quality infrastructure of a Dev Team is an important prerequisite for the successful implementation of projects and the long-term development of the company.
What is Reliable Dev Team Support
Reliable support for a Dev Team means providing all necessary conditions, and resources that allow the team to successfully perform its tasks, and achieve its goals. It includes the following aspects:
Technical support: providing developers with all necessary tools, software,, and equipment, as well as keeping them updated, and up-to-date in a timely manner.
Training, and development: provision of access to resources for professional development, organization of training, seminars, master classes, and sharing experience, and knowledge with colleagues.
Leadership, and management: quality project management, team coordination, reasonable distribution of tasks, resources, motivation, and encouragement of employees.
Communication: an open, honest dialogue between team members, feedback, effective resolution of problems, and conflicts that arise.
Financial support: sufficient funding for projects, team, timely payment of salaries, incentives, rewards for outstanding achievements, and results.
Favorable working environment: the creation of comfortable conditions for work, consideration of individual characteristics, preferences of employees, and maintenance of a healthy work/life balance.
Corporate culture: mutual understanding, cooperation between team members, respect, trust, maintenance of moral, psychological climate, and corporate values.
Reliable support of the Dev Team is essential to ensure effective work, success in projects, and continuous development of the team, and company.
How can you get the best results for your company from a Dev Team?
To get optimal results from a Dev Team, there are a number of important aspects to pay attention to that contribute to effective performance, and project success.
In order to achieve optimal results from a Dev Team, a company must consider a number of key aspects. These include proper selection of qualified specialists, clear definition of goals, and objectives, effective project management, the establishment of open communication, provision of reliable technical infrastructure, quality control, testing, staff motivation, development, as well as regular monitoring, and results analysis.
By ensuring all of these conditions, the company will be able to maximize return on investment in a Dev Team and increase the likelihood of success of its projects. It is important to maintain a balance between the technical, and social aspects of the team to create a favorable work environment and ensure productive collaboration among all participants.
Read Also:
Arnab Dey
Arnab is a passionate blogger. He shares sentient blogs on topics like current affairs, business, lifestyle, health, etc. To get more of his contributions, follow Smart Business Daily.