You have analyzed a variety of digital marketing ideas and have zeroed in a few which you intend to put into place this year, but what next? Does your team have the expertise and experience to take on the ideas and implement them?
It's great to develop ideas and take relevant action to actualize them. You may need help to reach your marketing goals. This article will help you identify why you need assistance.
7 Signs of Needing a Digital Marketing Agency 
1. Neglected Marketing
It's understandable when you remain laser-focused on making your product or service the best. This may mean other parts that constitute your business are not carted for efficiently. 
Digital marketing can easily be put off because it requires strategic and continued effort for a long time. You may settle with traditional marketing, but that will mean your service or product will not reach its full potential.
Digital marketing will enhance your brand recognition and present your product to a broader range of potential customers. Getting a marketing agency to follow allows you to focus on other business aspects as your marketing is taken care of.
2. No idea where to begin
Digital marketing has various elements that make up a successful marketing plan. Some features include SEO and optimization of content to rank well on Google, designing an attractive landing page, web architecture, creating relevant social media pages, and working on off pages. 
All these can be intimidating and overwhelming. However, a digital marketing company has specialists in all these fields, and they will assess and offer services according to your company's needs.
3. Your team lacks digital marketing expertise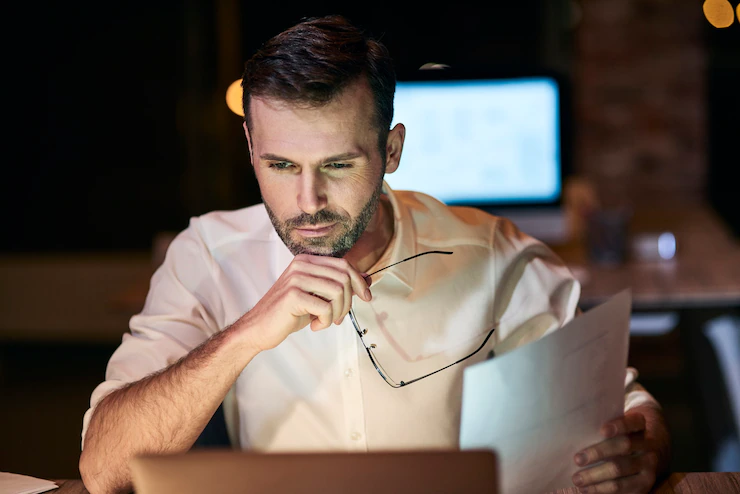 Acknowledging your team lacks digital marketing expertise is the first step to hiring assistance to move your company forward. 
Though you may have your team trained, it will leave them thinly spread and not capable of adequately handling their daily responsibilities. An agency leaves your team to focus on their areas while handling your marketing with modern techniques and tools. 
4. The deficit in quality leads
It's very frustrating when your team produces quality work, but no returns as the needed leads are not generated. 
Your group can work with a digital agency that will incorporate relevant marketing strategies in sales that direct them to potential leads. Eventually, your team is better off by utilizing their sales skills.
5. Going down or stagnation of sales.
Are your sales on a downward trend or stuck on a plateau? This may be the result of poor marketing. Marketing and sales are co-dependent on each other. If one is underutilized, it will show in the sales report. 
An agency enables a healthy relationship between your marketing and sales strategies. The agency's ultimate goal is to increase sales by improving brand recognition and driving traffic to your business's Website and social media pages. 
6. Your competitor has hired an agency
You are way below your competitors if they have engaged a digital marketing agency and you haven't. 
There is a significant transformation that a competent agency brings quickly. Working with a marketing company means getting onboard fresh and different ideas to boost your revenue. It will pivot you a step ahead of your competitors.
7. You Website has not been updated for more than one year.
Updating your social media handles enables you to stay competitive. Your Website has to be accessible by smartphones, desktop screens, and tablets to allow your customer base to view your site with whatever gadget they are using.
 If your Website is not mobile-friendly, you are losing out on potential clients increasingly becoming digital-savvy.
When your sales stagnate or decline, your competitor is ahead because they hired an agency. Your team has no or less knowledge of digital marketing. These and others are sure signs you need to hire a digital marketing agency.
 Read Also:
Arnab Dey
Arnab is a passionate blogger. He shares sentient blogs on topics like current affairs, business, lifestyle, health, etc. To get more of his contributions, follow Smart Business Daily.