Dropshipping is a means of retail fulfillment in which the store does not keep the products it sells. Instead, it purchases them from a third-party supplier and has them shipped directly to the client.
In order to know how to start a dropshipping business, you need to focus on several aspects that will determine the faith of your company, such as choosing the area which you will be covering, the transportation systems of that area, and the type of customers you are going to deliver the item to.
If you choose the area you know very well personally, then you will have simplicity in shipping products to that area. The transportation system will also become known to you so you will know which transport will not only be cost-effective but also faster. Knowing your customers will tell you what kind of service they would like the most and how faster they need the product along with ample security.
This way the merchant never has to handle the products. Many people are getting into this business and if it's something you're thinking of trying yourself, here are some pointers to help you profit and avoid the pitfalls.
The Benefits of Dropshipping
Dropshipping is pretty cost-effective when it comes to doing business with minimal investment. The one thing that you need to take care of is the customer experience. If customers are happy with the way you deliver products to them, then the e-commerce site is happy with you.
When the brand giving you projects is happy with the service that you provide, then it is likely that you earn that brand for a lifetime. This also builds the credibility of your dropshipping business in the market, giving you the popularity you want for your company.
Here's why you should consider dropshipping:
You don't need to make a large initial investment: You can get started online straight away without spending money on inventory. In spite of this, you can still offer your clients an amazing range of products.
It's so convenient and efficient: This is one of the easiest ways to launch and expand a successful e-commerce business, even when your resources are limited. Because you don't have to concern yourself with order fulfillment, you can spend more time on marketing and customer service. Therefore, you can see the owners of many drop shipping companies, looking forward to expanding their service rather than putting emphasis on the current one in hand.
Mobility: You can take care of business anywhere you can find an Internet connection. With the inventory in your power. You do not necessarily need to travel to every place and see for yourself whether the product is delivered or not.
Less Manpower: Because the dropshipping business consists of less people, therefore it will become easy for you to handle them. Not only that, the less amount of people involved in your business, the easier it gets to keep an eye on them.
Finding Dropshipping Wholesalers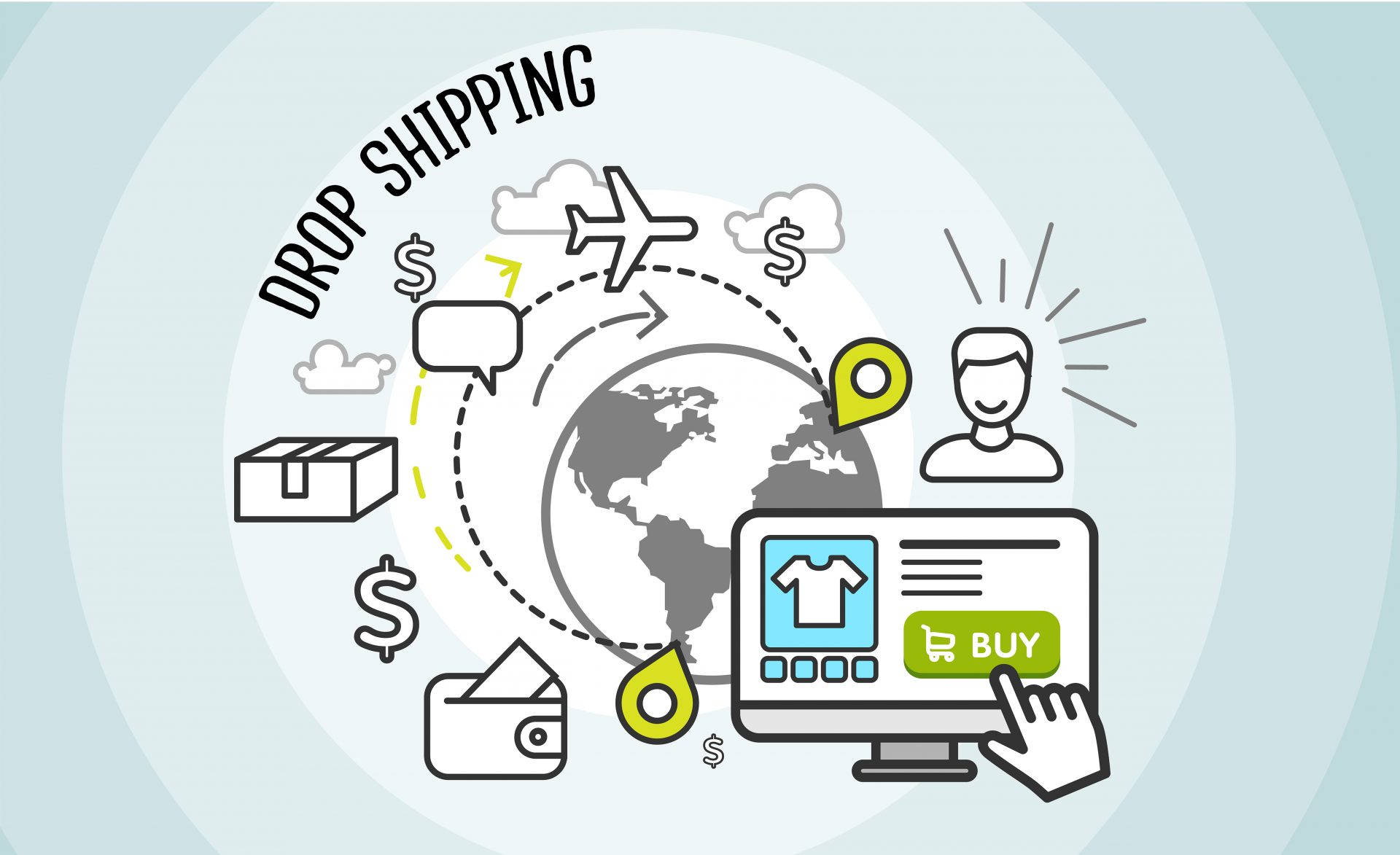 The first step to take is to get an EIN number and a copy of your sales tax certificate. You will need to provide prospective suppliers with both of these. Then you can start your search for a drop shipping wholesaler.
In fact, if you do thorough research on your niche, you will find out that the biggest dropshipping companies have some of the most reputational wholesalers.
If you have already decided what products your company is going to sell, the easiest way to find distributors is by contacting the original manufacturer. For that you can use SeeBiz, it's a wholesale marketplace where you can connect with verified wholesalers, distributors, and manufacturers. You can also search online but you must beware of scams and inaccurate information, while you are still learning how to start a drop shipping business.
A reliable source for drop shipping companies in the World Wide Brands directory. You have to pay for it, but it's worth the expense to know that you are contacting reputable suppliers. Once you build a chain of good suppliers, you may not need to invest further in contacting them.
Pitfalls to Avoid with Dropshipping
Competition:
Because products which can be easily drop shipped will garner broad competition, if you're not careful you could get caught up in brutal price wars and end up with a depleted profit margin. Instead of trying to beat your competitors on price, offer value in a different way.
Keeping inventory:
Because it can be tricky to sync your inventory you may end up with items being out of stock. You can resolve this issue by using several different suppliers for the same product line, so you will have a safety overlap.
Selling goods you never see is tricky:
Although you will never get to see your products, these days, manufacturers have extremely detailed descriptions on their websites. If you keep up with these you'll soon become an expert in your inventory. If you have a specific question just give the manufacturer a call.
Your business is more prone to mistakes if you involve a third-party supplier:
This can be prevented by two things: hiring an experienced drop shipping company and using good software to keep track of your sales. Find out more about getting help with your hardware, software and consulting needs at iSeries.
Make sure that your inventory is updated:
Some of the inventories often miss tracking storage and shipment because of the lack of updates on the latest technology. Therefore you should always lookout for the latest software which can possibly make your work more efficient and accurate.
If you want to become a retailer but you don't want the expense of inventory and storage, dropshipping can provide an easy way to get started with the ability to leverage other people's capital without having to make a great personal investment.
Plus there is no load of looking for a brick and mortar store and possibly finding several warehouses for it. If you still cannot determine how you can enhance your dropshipping business, you can take references from eminent dropshipping companies.
Also, do not forget to leave a comment in the comment section below if you find our article on how to start a dropshipping business useful at all.
Read Also: 
mashum.mollah
Mashum Mollah is a tech entrepreneur by profession and passionate blogger by heart. He is on a mission to help small businesses grow online. He shares his journey, insights and experiences in this blog. If you are an entrepreneur, digital marketing professional, or simply an info-holic, then this blog is for you. Follow him on Instagram, Twitter & LinkedIn