Running your own business is a great opportunity to set your schedule, do work you are passionate about, and make money on your terms. Entrepreneurship is an attractive career goal, which is why so many people aim for it.
But how do you go about starting your own business? What is an entrepreneur, and are you cut out for the role? What common mistakes do people make when beginning a start-up?
This article aims to answer these questions and more, including how to build a start-up from scratch, create a business plan, and even secure funding. Find out more below.
What Is An Entrepreneur?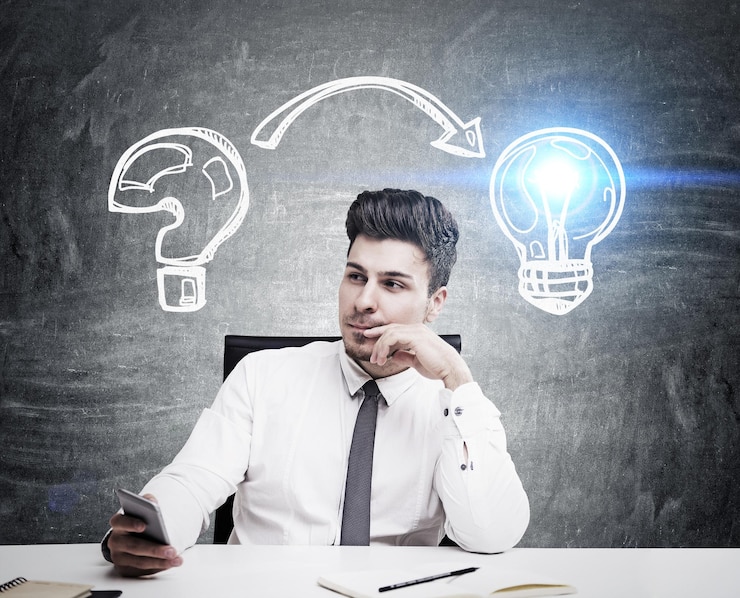 An entrepreneur is an individual who has an idea and uses it to create a business. They take on the risks of starting a new business but enjoy the most rewards. Starting your own business is commonly known as entrepreneurship.
Entrepreneurs tend to be innovative thinkers, often coming up with new and exciting ideas that the world has never seen before. They have a clear vision for what they want to build and are passionate about doing so.
Becoming an entrepreneur will require adaptability as the surrounding markets change and a certain persistence, as the business world isn't always kind. You will also need to be proactive and resourceful.
How To Build Your Start-Up: A Quick Summary
Below are the steps you will need to take to start your own business.
The Idea
Having an idea is the first thing you need to start a business. Coming up with a new and innovative idea can seem pretty challenging initially, but there are ways to make the process easier.
Try thinking of problems or pain points within the market. What is missing? What product could you come up with to solve these issues? Once you have an idea, ensure there is a demand for it. Conduct market research, like surveys, and speak to your potential market to gain insight into what they want and need.
The Business Plan
Your business plan contains all the details you will need to find investors and market your idea to others. A business plan needs to be detailed and should include several things, including:
Your goals as a business
Your target market
A value proposition
A revenue model
Financial projections
Your mission statement
A clear description of your product or service
Fortunately, there are plenty of resources online detailing the best ways to create effective business plans, so if you get stuck, you can find a guide or template online to support you.
Product Development
Once you have settled on an idea, you must begin testing your product. This process is usually referred to as prototyping and ensures that it all works as planned. Once you have a prototype, you can gather user feedback to improve the product.
Branding And Marketing
Your brand identity will play a huge role in your success because, without great marketing, no one will know you exist. Branding includes everything from your logo and brand colors to the tone of voice you use in communications and the social media platforms you use.
If you are someone who dislikes marketing, it might be a good idea to outsource this aspect.
Funding And Investment
Some entrepreneurs may fund their businesses, but others won't. If you choose to find external funding, you will need to explore funding options. Options may include investors, crowdfunding, or bank loans.
You must have a thorough business plan for any kind of investment or business loan to prove it is viable.
Legal Considerations
Without a note on legal considerations, no guide to starting a business would be complete. Depending on where you are starting your business, you will need to take a few steps to ensure your business is legitimate. This includes registering your business and business name and getting any licenses necessary for your business type.
The legal aspects of starting a business can be overwhelming, so don't hesitate to work with legal experts to ensure you get everything right.
A Note On Order
It is important to add that you don't need to follow these steps in this order. While you will need to begin with your idea and business plan, the other steps in this brief summary will likely happen concurrently.
Common Pitfalls To Avoid
Not researching your market or your competitors
Not creating a detailed business plan
Putting off creating a viable exit strategy
Neglecting marketing and branding
Not listening to your customers
Relying on a few returning customers and ignoring growth
Not moving with the times and implementing new technology
Overworking and burning out as you try to do everything yourself
Lacking patience and expecting immediate success
Final Thoughts
Being an entrepreneur can be a fantastic way to create something you're truly proud of. If you have many ideas and want to create something unique in the world, this could be your calling. Consider each step of beginning a start-up and ensure you consider all legal and financial implications before taking the plunge.
Read Also: