Gautam Adani is now taking a huge lead on the global wealth list. Gujrat-based business tycoon Adani is becoming the fourth richest person in the world. Yes! He is in the same row as Bill Gates. This is a huge change that brings a transformation in the global rich person's history.
The Big Bang Rich News
Even in the previous month, Adan Networth was $90 billion. Within one month, Adani's net worth reached a margin of $129 billion. Where the bill gates net worth is 129.9 billion. That is a massive change in the world's wealthiest people list. You can see how close Adani and Gates are in the fourth position in the list.
But this is not all. Another business tycoon Mukesh Ambani is also crossing a higher benchmark. Now Ambani's net worth is $104.6 billion, according to the Forbes Real-Time billionaire list. According to the last news report, Ambai is now the world's 8th richest person while he was in the 11th position.
Adani Enter In The Top Five Richest Person List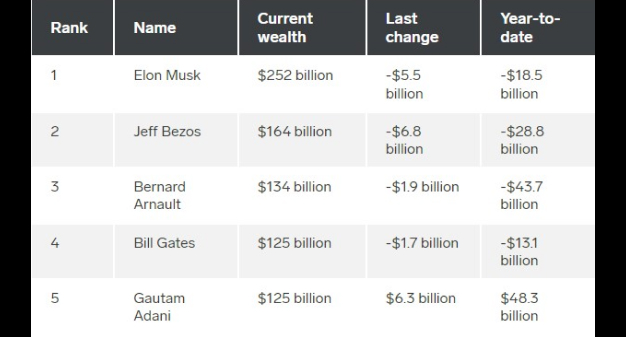 The journey to the richest person' list is not a fancy way. He initially made a fortune in the coal industry. Adani is becoming a successful trader in the coal industry. And he also built India's largest thermal power plant in the private sector.
After the government adopts the regulations over fossil fuels, he instantly joins his next venture. Now Adani is becoming the largest solar power producer. So you can see how his forecasting potentials are. And Adani adopts the changes, and this flexibility gives him the maximum advantages.
The Bottom Line
What are you expecting? The financial analysis of India is clearly saying that in 2023 and 2024 Indian economy can see at least an 8.7 percent rise in the GDP. And we can say this is the start of the journey.
Read Also:
Rashmi
Rashmi Chaudhuri a passionate traveler and the natural beauty trends concerning the professional content writer. She loves writing about beauty, travel, animals, sports, and health. She is a freelance writer who loves to write SEO-friendly contents about these topics with expert writing skills.