When you're running a salon, you need to stay on top of the most popular cuts. When your clients ask for the trendiest cuts, you need to be prepared to deliver exactly; what they were hoping for. And it's imperative this year: rather than one dominant cut, there are all sorts of different styles growing in popularity.
The trending styles follow no set pattern, and in fact, some – such as growing out bangs and pixie cuts – sit at opposite ends of the spectrum. Below, we take a look at the most popular haircuts in 2022.
4 Popular Haircuts Of 2022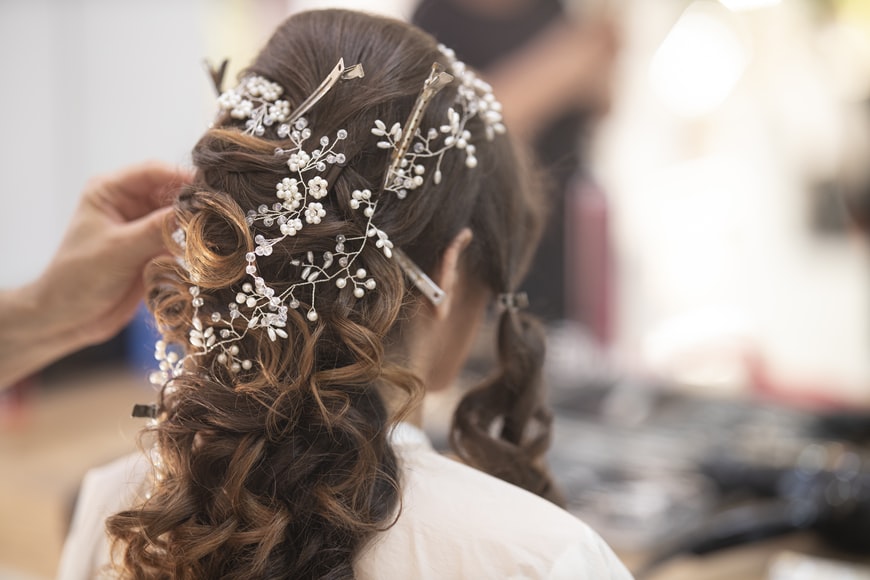 Every season comes with fresh trends. And bring many fresh concepts. At the start of 2022, the low maintains short haircuts, the latest trendy ones.  But in 2022, you will find some colorful changes in the concepts.
Here are the four most popular haircuts in 2022.
1. Bobs And Lobs
Be prepared to use your salon scissors because the bob is back! The bob and the long bob (lob) are set to be especially popular this year. The different styles of bobs are straight haircuts where the hair is all cut to one length – there's no layering or texturing. The lob, in comparison, stretches down to collarbone length. 
When you're styling a bob, the key is to make it work around the face shape. If someone has a long face, for instance, you should aim for a shorter bob to avoid elongating the face. Alternatively, you could be more ambitious and go for different textures to create a messy look.
2. Grown-out Bangs/Curtain Bangs
Grown-out bangs frame your face like curtains frame a window. This cut has roots in the 70s, but now it's returning in all manner of styles for people who no longer want a fringe. This is an easier cut for your salon too. 
Bangs haircuts suit almost every face shape and hair type. Although they take three or four months to grow out, they're relatively easy to maintain. The band hair cuts and the curtain bangs are now the biggest sensations after Dakota Johnson rocked the hairstyle in 50 shades of Grey. For the heart shape face, this haircut is suited like butter on the freshly baked donut.
3. Shag cut
A shag cut is a retro, rock n roll look that is coming back into fashion. With messy layers and plenty of texture, these haircuts are a lot of fun for a stylist. And as it's a versatile trim, there's a much lower possibility of a mistake. 
The shag cut is another great selection for women who like to get voluminous hair. This is not a new cut. You will find this cut from the late 70s to 80s. But in 2022, these hair cuts bring a more textured look with heavy layering.
4. Pixie Cut
If a client wants a reset, then a pixie cut could be an excellent choice. This suits all hair types as you cut your hair down with a neat back and sides with a textured front. With this base, you can add different colors and patterns for clients so that they can put their own unique spin on this classic cut. And with celebrities like Rihanna trying it out, this cut is set to get more and more creative.
2022 is all set to be a great year for a creative, eclectic mix of haircuts. By keeping tabs on the styles above, your salon will be all set to deliver the best possible experience to clients. Pixicutr with coloring is the latest trend of 2022. So if you like to try out something new, you can try the pixie cut with rainbow highlight or beautiful balayage.
Conclusion:
All of these four haircuts are the most trendy four in the season. But there are a few similarities with the last year's concept. The hight lighted hair was in a fresh trend, hence still in 2022, it is still a trendy fashion idea. You can apply beautiful vibrant violet or fresh orange colors to your hair. Every haircut is going to look good with vibrant hair colors. So which haircuts are you going to select?  Do not forget to share your opinion in the comment sections.
Related Reads: 
Sumona
Sumona is a persona, having a colossal interest in writing blogs and other jones of calligraphies. In terms of her professional commitments, she carries out sharing sentient blogs by maintaining top-to-toe SEO aspects. Follow her contributions in RSLOnline and SocialMediaMagazine