In today's day and age, people are spending more and more time on their smartphones. However, it is not purely for leisure.
Different aspects of their lives have made a home in the digital space, and a smartphone is an express train to whatever part of their lives they need to access. This includes communication, news, e-commerce, etc. 
A smartphone being a device that can help you manage life, it is not surprising that every insurance company worth its salt is launching its own application.
Insurers who are aware of the wide reach of smartphones are using mobile apps as an additional channel for interaction with their policyholders.
But people naturally wonder what the insurance app can be used for and what would the future of a health insurance app in India look like.
Experts believe that with seamless integration between the mobile healthcare app, insurance companies' CRM (Customer Relationship Management), and core insurance application systems, a health insurance app can do a great job of addressing customer questions. 
This means they will effectively reduce the cost and effort of interactions between policyholders and the insurance provider. Here are all the benefits that health insurance apps can offer:
Why are Health Insurance Apps Are The Future Of the Insurance Sector In India?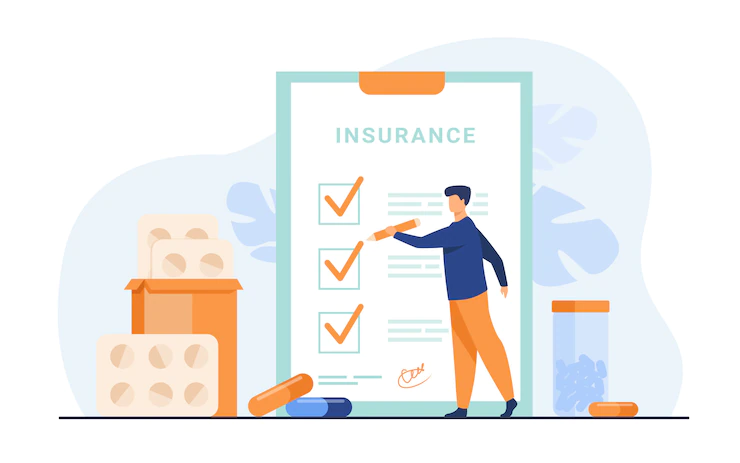 Health Insurance apps basically serve as a digital file cabinet that organizes medical records, including health insurance information, medical records, health insurance benefits, etc. But why these applications are being considered as the Future of the Insurance sector in India? 
Read that below!!! 
1. Intimation of claims
The app will help you inform your insurance company about any incident. Since the policy details are already entered in the app, you do not need to search for the policy and customer care number.
In addition to intimating claims, you can also view your claim history using the app. You can also use their location services. 
For example, in case of an emergency, nearby hospitals garages, among other things, can be located using the app. Moreover, health insurance apps also offer features that assist in maintaining good health and fitness, such as doctor consultations through the app.
2. Claim settlement
The mobile app helps to inform the insurance company from the scene of the accident without contacting the customer care team.
It also helps the insurance company to process the claim faster. This reduces the total turnaround time to process the claim. 
On behalf of the insurance companies, the mobile app can enable surveys through surveyors. Health insurance apps can be useful in authorizing hospitals to start cashless treatment for policyholders.
Moreover, even after your claim has been accepted, there can be a situation where you are required to interact with the insurance provider. 
You do not have to go out of your way to contact your insurance company or specifically take out time to call, email, or visit the insurance provider. 
3. Information on the policy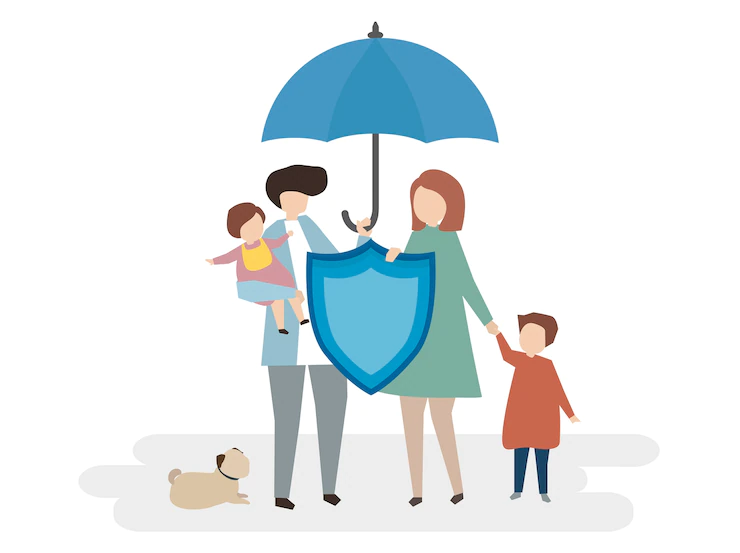 Most companies that allow you to buy health insurance online also offer a mobile app for customers to use. The mobile app allows policyholders to directly access and modify all important information related to their policy, such as premium due dates, fund values, branch location, and network hospitals. Some apps also allow policy modification. 
A self-service option is provided, such as updating contact details or raising any question or complaint. For example, if you want to remove or include some specific coverage from your policy, you do not have to contact your agent or wait to hear from the insurance company. 
You can simply make the desired changes to your policy at the time of renewal. Based on the changes you make, you will be charged a premium. If you complete all parts of the process, you will see the changes in your policy reflected immediately.  
4. Premium payment
Premium is one of the core components of health insurance. Knowing that the best insurance providers of the country offer the management and payment of premiums to their policyholders. With any process related to the premium, the health insurance app serves as a one-stop solution. 
The only thing that you need to check is how many premium-related features your insurance provider offers in the app.
Policyholders can pay premiums for existing insurance policies or purchase new policies using their app. Features like reminders during policy renewal will see to it that you do not miss the premium expiration date.
To Conclude…
Experts say that underwriting is another area where insurance companies are increasingly using digitization. Auto insurers have begun to use data collected through telematics devices and mobile phone applications to set premiums for new customers – thus making premiums lower for safer drivers.
Similar advances could be seen in the health insurance sector in the near future. Insurance experts and IT experts believe that these current features are just a fraction of the potential that these apps have.
Read Also:
Arnab Dey
Arnab is a passionate blogger. He shares sentient blogs on topics like current affairs, business, lifestyle, health, etc. To get more of his contributions, follow Smart Business Daily.