Mention the term Hong Kong and many investors will approve it as their preferred offshore business hub for foreign investment. It is strategically located in the Far East and has a supportive administration that does everything to help companies grow.
As we are going to see in this guide, it has all attributes that you would want to see in a premium investment destination, but first things first: you need to get the Hong Kong company incorporation right.
Special Benefits of Registering a Company in Hong Kong
The most notable benefit of opening a company in Hong Kong is that it is the world's freest economy.
The jurisdiction's economy is driven by the principles of a free market to help investors rapidly propel their enterprises to success. If you have a well-designed product and market it aggressively, be sure of success for your company in Hong Kong.
Another awesome thing about Hong Kong is that it does not put any restrictions on outward and inward investments or foreign company ownership.
The Hong Kong administration does not stop there. It has held an impressive foreign exchange reserve and follows strict anti-corruption rules.
Other notable advantages that make Hong Kong a business paradise include: 
Straightforward tax regime.
Strong intellectual property protection.
Easy access to Mainland China.
World-class infrastructure.
Hong Kong Company Incorporation: What are the Requirements?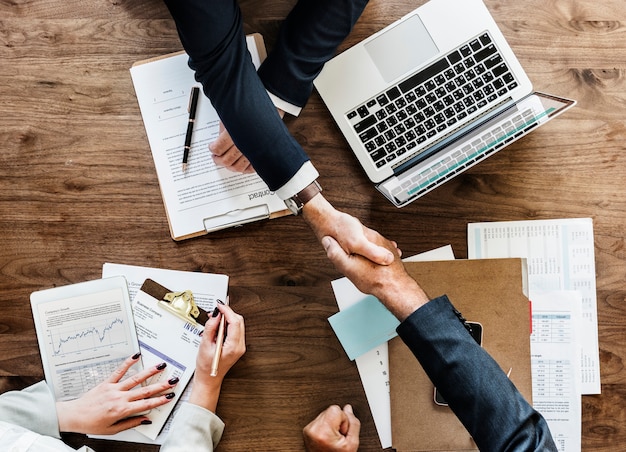 Now that you know the benefits that come from incorporating a company in Hong Kong, what does it entail? The requirements for company registration in Hong Kong are detailed in the Companies Ordinance.
Therefore, you should consider reviewing these rules, plus other requirements such as payroll management and filing tax returns.
Here are the main requirements for company registration:
Approved company name.
Details of company directors and shareholders.
Details of a resident company secretary.
Registered company address.
Company's articles of association.
Significant controllers register.
A clear description of the company's structure.
      Related Reads: 4 Reasons You Should Outsource Payroll
GMHK: Your One-Stop Firm for Convenient Company Registration
We must indicate that Hong Kong has put a lot of effort into simplifying the process of company registration. However, it still looks pretty complex to many foreigners.
For example, many are those who find getting a qualified, trusted, and committed company secretary very challenging. Preparing all the documents and getting an office in Hong Kong can also be a major issue.
Instead of hopping from one skyscraper to another looking for an office and running multiple ads searching for a company secretary, GMHK is a one-stop point for all you need.
According to the Hong Kong Companies Ordinance, agencies can assist foreigners in registering their companies. Here are some benefits to anticipate from working with GMHK for company registration in Hong Kong.
All your documents are prepared professionally to simplify the process of company registration in Hong Kong.
GMHK can serve as your company secretary and address to remove the need to run multiple ads in Hong Kong dailies. It also keeps the cost low.
You can focus on gathering more capital for company operation after launch as GMHK experts handle the registration process.
GMHK can help to ensure you are compliant with all the company registration regulations in Hong Kong.
Taking your company offshore to a jurisdiction like Hong Kong can accelerate its growth to success. With GMHK, the process of registration is not just simpler but faster and more affordable.
That is not all. GMHK will also be there to help your company with other executive functions, such as accounting, payroll management, carrying out due diligence, and filing tax returns.
With an expert like GMHK on your side, you can never go wrong. Visit GMHK for all your Hong Kong company incorporation plus other executive needs for success!
Read Also:
Sumona
Sumona is a persona, having a colossal interest in writing blogs and other jones of calligraphies. In terms of her professional commitments, she carries out sharing sentient blogs by maintaining top-to-toe SEO aspects. Follow her contributions in RSLOnline and SocialMediaMagazine