When it comes to businesses and their Intellectual property, start-ups fail to identify the potential of intellectual property assets and fail to appreciate its importance. Although such errors are avoidable yet they persist and hamper the growth of young companies.
Having an innovative idea and setting up a startup requires a lot of hard work, effort, and a good business strategy. There are several aspects that help in building a successful start-up however, out of all those formulating an intellectual property strategy and implementing it efficiently is necessary. While big companies are spending huge amounts of money to protect their IP, start-ups tend to neglect this matter completely being engrossed in other aspects of setting up their business. This proves to be fatal for their business.
What is Intellectual Property
?
Intellectual Property as the name suggests is a property that originates from the mind, the intellect of the person. It is the creation of the mind which could be a piece of art, a design, or logo, or any invention, or experiment. Protecting intellectual property helps to benefit from creation. Various types of IP are as follows:-
1. Trademark: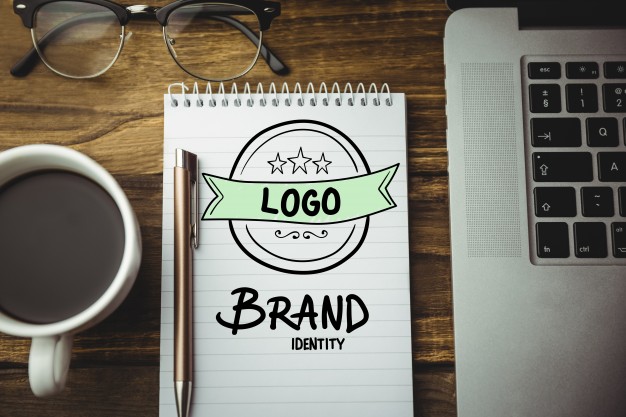 It is the most valuable asset owned by any business entity. It means to register the company's name, symbol, logo, etc. to distinguish its products from that of the others. As the business climbs the ladder of success, rivals not only try to copy the ideas and strategies rather they imitate the band name, packaging, etc to mislead the customers and earn profits from the goodwill and reputation of the other's successful business. You can learn more about intellectual property at TMR.
2. Patents:
It is a form of protection provided to a person or a legal entity with the exclusive rights to use its invention and barring others from doing the same. The patent holder can even claim damages in case of infringement. Innovative products, processes, new technical functions generally come under the preview of patents.
3. Copyright:
Copyright is the protection provided to the creators of a literary, musical or artistic work that forbids others from using such work. It includes the right of reproduction, adaptation, and translation of the work. He is entitled to claim damages for unauthorized copying or reproduction.
4. Registered Design:
It is protecting the design i.e., the way a particular thing looks. For example, a specifically shaped mobile phone or the color and design of the soft drink bottle, etc.
Why does it matter(Intellectual Property Mistakes)?
There are various reasons why paying due attention to Intellectual Property assets is important specifically for start-ups. The reasons are as follows:-
·         It provides protection and leverage against the competitors, so they are unable to copy your ideas and take undue benefits. If anybody infringes on your right, the law will come to the rescue, and you can claim damages.
·         It provides security from theft to the business as well as security to the consumers from fake goods.
·         Start-ups with various IP assets to its credit acts as an attractive venture for the investors.  It adds more value for start-ups seeking more finance.
 

Common Mistake:
As discussed above, IP assets have a lot of value and it proves to be beneficial for the start-ups as it helps them succeed. But unfortunately, they end up making a lot of errors and face hurdles when it comes to intellectual property. Some of the common mistakes are as follows:-
i) Underestimating the importance of intellectual property:
Very often we come across such entrepreneurs, who spend all of their time improving upon the product or services they provide or making marketing plans to expand their business completely forgetting about the valuable intellectual property. You should be aware of the fact that you have intangible assets that are crucial for the success of your business as they are a powerful business tool to be used against the rivals and competitors. Various valuation experts are of the view that intellectual property represents a significant part of the assets of the company in hand. Considering the importance of intellectual property, they should never be neglected rather an adequate measure should be taken to protect them.
 ii) 

Failing 

to a lot of time to make IP plan: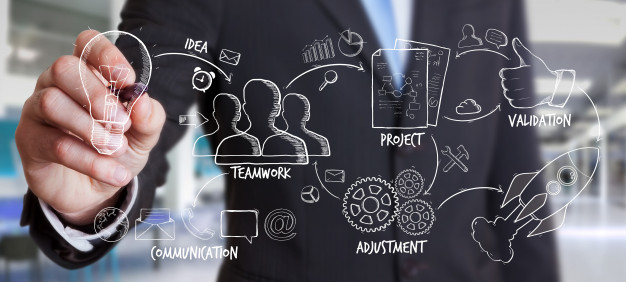 Start-up founders normally engage industry experts to formulate all sorts of plans to run a successful business such as business plan, marketing plan, product development plan and so on, however, they fail to realize that no business can function without an efficient and active IP portfolio plan. They fail to take out time to create a plan to harness their intangible assets which can give them a winning edge over the other market players.
iii) '

D

o it yourself' approach:
There are various legal processes and proceedings involved in the intellectual property rights registration and protection process, which though appear to be easy and user-friendly and available to everyone but this is not true. As it very expensive and crucial for the business, it is always better to engage an expert who has a thorough knowledge and can provide proper assistance throughout the registration and maintenance process. At times the owner or the founder of the business himself fails to identify those areas which are crucial for the IP portfolio of the company. A professional being an expert in the field can easily identify those areas.
iv) Insufficient research:
Research is not only necessary to protect your intellectual property from being misused by others rather it is vital to make sure whether someone else has already protected the similar product, word, logo, or design. There are various databases available both on government and non-government websites to research from so that you can protect your business from legal hassles, which might arise later on. For example, if you discover that the name you wish to register is deceptively similar to an already registered name at the stage of research, it is easy to find a new name and prevent legal battles.
v) Failing to implement confidentiality controls:
Start-ups are born out of passion and innovative ideas. Planning to start any such business takes place in an informal environment. Thought such an environment proves to be apt to work and grow but can cause problems if the legal formalities are not complied with. Non-disclosure agreements and various such agreements should be essentially executed amongst the founders, employees and other parties engaged in the business with the company so that the precious intellectual property is not exploited by others for their benefit.
vi) Rushing or being too late:
It is harmful to both rush through the registration process without taking note of the legal formalities and adequate research but at the same time being too late can also prove to be fatal for the corporation as by the time it realizes, the trademark might have been out to use by others or your invention is already being exploited by your rival to make huge profits.
To sum up, whether you are a start-up or an advisor to the start-ups, these mistakes are real and proactive steps. Proactive steps must be taken to prevent them as we all have heard that prevention is better than cure. From the onset, reasonable steps should be taken by such young companies to avoid problems with intellectual property rights as their registration, protection, and litigation is a costly affair. So, take time and prepare strong IP policies the success of your business depends on it.
Read Also :
mashum.mollah
Mashum Mollah is a tech entrepreneur by profession and passionate blogger by heart. He is on a mission to help small businesses grow online. He shares his journey, insights and experiences in this blog. If you are an entrepreneur, digital marketing professional, or simply an info-holic, then this blog is for you. Follow him on Instagram, Twitter & LinkedIn