Most business owners understand that getting an online presence is good for their business. For one, many people have now integrated the Internet as part of their lives. It seems impossible for anyone not to go online and see their emails, check the latest updates on their friends and family, read the news, and look for some interesting stuff. If you have a business, you can easily promote business online.
It is for this very reason that business owners, manufacturers, and service providers want to be visible on the World Wide Web, and promoting your business online is one way to do it. If you know the right ways then you will first take advice from a digital marketing agency. Compare many digital marketing agencies and see which one is better.
Many corporations pay millions just to bolster their Internet presence. But if you are a small business owner, you can boost your online visibility without shelling out a single penny. All you need to have in some sense and some of the internet savvy. Here are some of the ways to promote business online and go through it so that you can do some marketing on your own and take help from an agency for maximum ROI.
Top Tips to Promote Business online for free:
1. Having a website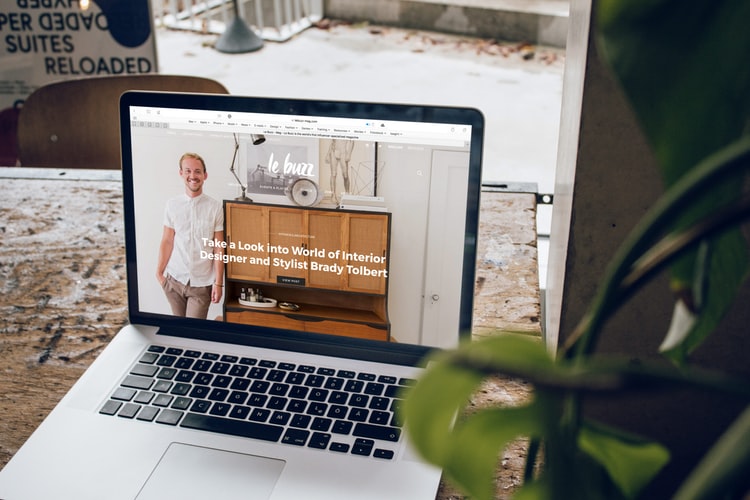 Get a website and if you haven't got one yet set it up for free. There are several platforms available that let you build an entirely adequate site for free like WordPress and Google Sites. Once you've got a site, then you can get it indexed in search engine results to start appearing for relevant searches, which attracts new people to your business and also help the drastic growth of the business. Building up a website also means that you have a legal and official entity in the digital market. However, you will have to make sure whether your website is navigable or not. Not only that, but you also need to pay attention to its loading speed to promote local business online.
2. Use Twitter
Sign up to Twitter and target your audience. Twitter is a microblogging platform that acts like one large real-time conversation. Once you've created a Twitter account for your business, you can step in and out of relevant conversations and discussions to get the attention of potential customers. Nowadays there are many ways in which you can easily give a personalized customer experience to your prospects. That maximizes your chances to boost up sales and promote business online. Social media and email data are some of the biggest sources of outreaching your
3. Creating backlinks
Get more backlinks to your website. If you've already got a site then getting other relevant websites to link to you will benefit you in two ways. Firstly, you'll attract more visitors from these links but also search engines will see your site is growing in popularity and reward this with better rankings in relevant search results. Moreover, SEO-friendly content is the primary concern of your website because it not only helps you to rank better on the search engine results page but that consequently leads you to promote business online.
Hence, if you want to make the most out of backlinks to successfully promote your online business, then hiring a professional link-building service provider may be an excellent idea. They have the experience and skills to help you develop a link-building strategy that delivers positive results for your online business.  
4. Optimize your website
Optimize your website for natural search. Search engines won't display your site in relevant search results unless you've made it easy for them to understand what your website is about. This is where Search Engine Optimization or SEO can help you adjust the relevance of your site. It also helps the search engine bots to index your page according to the relevance of the page. Content marketing is the cheapest form of digital marketing, however, it is a long-term investment so you will have to keep patience. optimization of your site is the very first step to promoting business online.
Remember, when it's optimized, your business has a better chance of ranking highly on the major search engine results page, thereby increasing your customer base.
5. Go for Adwords
Try AdWords for free. Numerous businesses now offer £25 or £50 vouchers to try out AdWords, the preeminent Pay Per Click advertising platform from Google. AdWords lets your site appear in sponsored links in search results. This method has proofed to be a significant way to help your business grow.
6. Email marketing
Email marketing to your database. Use your website to build a database of enquirers (maybe by giving away a freebie as an incentive) or compile an email list of previous customers. Then email your list regularly to extract further business from these leads.
7. Use Google My Business
Sign up for Google Places. Create or claim a Google Places listing for your business, and you'll start appearing in map searches and future may get greater exposure on the Google + social network. However, The more you have accounts on social media, the more your brand will start reaching people. The more outreach, the more website traffic, which is very good for your online business.
8. Creating a Facebook Page
Create a Facebook Page for your business then promote this Page to existing contacts first to start building a network of followers. Set up special deals and offers for your Facebook followers to give them a reason to follow or recommend you. This will lead to the maximum you can promote local business online.
9. Online directories sites
Sign up to online Directory sites. A quick search on Google will reveal a list of the top free online directory sites, but you can also find specialist directories for specific regions or industry verticals. Directory site listings can draw in more traffic and also help your site appear more popular on search engines.
10. Create a YouTube channel
Create and upload a YouTube video. Affordable technology means it is pretty simple to produce your short video on a topic you know about then share this on YouTube plus Facebook and other social channels.
Generally, having a YouTube channel can help boost your credibility and the trust your followers have in your business. When they find your company trustworthy and credible, they'll more likely do business with you. Also, maintaining a YouTube channel will allow you to showcase your company's personality by setting yourself apart from your competitors and establishing an engaged audience on the platform.  
However, it's essential to know that creating and keeping a YouTube channel can be challenging if you don't know how to start. In that case, working with a company that offers YouTube services can be a great idea. Thankfully, many digital marketing service providers online can help you with YouTube marketing. For example, YT-boost is best shop to buy YouTube services for your business. With a professional company by your side, you can rest in knowing all your YouTube marketing efforts are handled properly. 
Why a Marketing Strategy should be Pursued by Businesses? While the above list is a comprehensive one on almost all businesses, it is not definite in any way. This is because different businesses need different approaches and solutions. This is why the marketing approach of a tech startup will be different from that of a law firm. You need experts that can help your complete strategy guide for small law firm marketing. This will help address the exact requirements and competencies of the business niche you are operating in. Even when pursuing the above ten mentioned online strategies, focus areas and content creation can be different. Unless you work with experts that have had prior experience of working with businesses in the niche, you will not see the desired results you were hoping for.
Conclusion: 
For business growth, you need to promote business online. It is essential that companies and firms take note of this method which will help the different business platforms to grow fast and target the right people. Ignoring these steps simple means your business platform will not dominate or stand out in the target market in the long run.
Promoting your business online is a smart way to get more inquiries and customers. The internet offers fast and measurable results so you can quickly respond to new opportunities. Best of all, the internet provides some opportunities for you to promote your business absolutely free of charge. Also, do not forget to leave a comment in the comment section below and let us how you feel about this article.
Read Also:
mashum.mollah
Mashum Mollah is a tech entrepreneur by profession and passionate blogger by heart. He is on a mission to help small businesses grow online. He shares his journey, insights and experiences in this blog. If you are an entrepreneur, digital marketing professional, or simply an info-holic, then this blog is for you. Follow him on Instagram, Twitter & LinkedIn