If you're a business owner in Australia, then chances are you've heard of invoice finance. This is a popular form of financing that helps business owners get paid faster for the work they do.
In this post, we will discuss what is invoice finance, is online invoice finance a good option, how invoice finance works in Australia as well as what businesses need to know to take advantage of it. We'll also provide some tips on how to choose an invoice finance company that is right for your business.
Every country has laws and regulations in place that can help businesses in different areas like raising capital, saving taxes, cutting down on paperwork, and so on. This allows a business to improve its productivity and optimize its efficiency. Trading ebooks for beginners can help them understand how the market and financial ecosystem work with regard to choices and investment options.
What invoice finance is and how does it work?
Invoice finance is a type of funding that allows businesses to unlock the value of their unpaid invoices. This can provide a much-needed cash injection to help businesses meet their short-term financial obligations and grow their business.
With invoice finance, businesses can typically access up to 85% of the value of their invoices within 24 hours, with the remaining debt being repaid once the customer pays the invoice in full.
This can be a helpful tool for businesses that have long payment terms with their customers, as it can allow them to keep control of their cash flow and maintain healthy growth.
What are the types of invoice finance available in Australia?
There are a few different types of invoice finance available in Australia. The most common is invoice discounting and factoring.
Invoice discounting is where a business borrows money against the value of its unpaid invoices. The business can then continue to use the invoices as normal and will receive the full amount once they're paid by the customer.
Factoring is very similar to invoice discounting, except that it's usually used by larger businesses. Factoring companies purchase outstanding invoices from businesses at a discounted rate and then collect the full amount from the customers themselves. This can be helpful for businesses who need cash quickly, as they can get their hands on the money as soon as possible.
Is online invoice finance a good option for businesses?
Many businesses find that online invoice finance is a great option for them. This type of financing allows businesses to get the money they need to cover their expenses and pay their invoices without having to take out a traditional loan. This can be a great option for businesses that don't want to accrue debt or put up collateral.
Online invoice finance can also help businesses improve their cash flow by giving them access to funding more quickly than traditional methods. There are a few things to keep in mind when considering online invoice finance, however.
Make sure you understand the fees associated with this type of financing, as they can vary depending on the provider.
Related Resource: 6 Tips for Improving Your Business' Finances
The benefits and risks of invoice finance for businesses
Invoice finance can provide a business with the money it needs to grow and expand, without having to wait for customers to pay their invoices. This can be a great way to keep cash flow healthy and ensure that the business can continue to operate smoothly.
However, it's important to be aware of the risks associated with invoice finance. For example, if the business is not able to repay the loan on time, it could face serious consequences such as financial penalties or even bankruptcy.
So it's important to make sure that you can afford the monthly repayments before you decide whether or not invoice finance is right for your business.
How to qualify for invoice finance in Australia?
There are a few things to consider when qualifying for invoice finance in Australia. The first is the creditworthiness of your business. The second is the liquidity of your business. And finally, you'll need to provide some documentation to support your application.
Generally, the invoice finance company will want to see a track record of profitability and positive cash flow. They may also want to see a strong credit rating from Dun & Bradstreet or similar agencies.
Liquidity is important as well because the provider will want to be sure that you'll be able to repay the advance as soon as the invoice is paid.
Finally, you'll need to provide copies of recent invoices, along with bank statements and other documentation that supports your application.
Things to keep in mind when choosing an invoice finance provider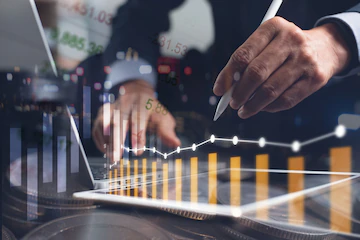 The invoice finance company should be reputable and have a good track record.
The company should have a wide range of products and services that can meet your needs.
The company should have a team of experienced professionals who will work with you to find the best business invoice finance solution for you.
The company should have a strong financial position and be able to provide you with the capital you need to grow your business.
The company should be easy to work with and provide quick turnaround times on funding requests.
The company should offer competitive rates and terms for its products and services.
It's important to feel comfortable working with the invoice finance provider, so be sure to ask lots of questions.
Tips for making the most of your invoice finance arrangement
Here are a few tips to help you make the most of your invoice finance arrangement:
Make sure you have accurate and up-to-date records of your sales and accounts receivable. This will allow you to quickly provide information to your invoice finance company when they request it.
Keep an eye on your credit score and be sure to address any issues that might impact it. A low credit score can limit your ability to borrow money elsewhere, which could impact your ability to finance invoices.
Maintain a healthy cash flow and be sure to have enough cash on hand to cover day-to-day expenses, including payments owed to your suppliers.
How do I know if invoice finance is right for my business?
The best way to know if invoice finance is right for your business is to speak with a qualified invoice finance provider.
Invoice finance is a great way for businesses to get access to the working capital they need to grow their business.
By selling your unpaid invoices to a financial institution, you can get access to the money you need immediately, which can help you cover overhead costs, expand your business, and more.
Speak with a qualified invoice finance provider today to find out if this type of financing is right for your business. They'll be able to assess your unique needs and provide you with a financing solution that's perfect for your company.
Read Also:
Arnab Dey
Arnab is a passionate blogger. He shares sentient blogs on topics like current affairs, business, lifestyle, health, etc. To get more of his contributions, follow Smart Business Daily.