Working as an online tutor is a lucrative position in 2021. The shift to remote work has encouraged people to gravitate towards digital accommodations. When it comes to learning, work from home tutoring jobs are popular as they allow for individual income and the ability for students to learn new skills.
Here we will go over what it's like to be an online tutor, including the perks that may encourage you to pursue this work for yourself. If you are looking for an online English tutor job, click here.
Flexible and Approachable: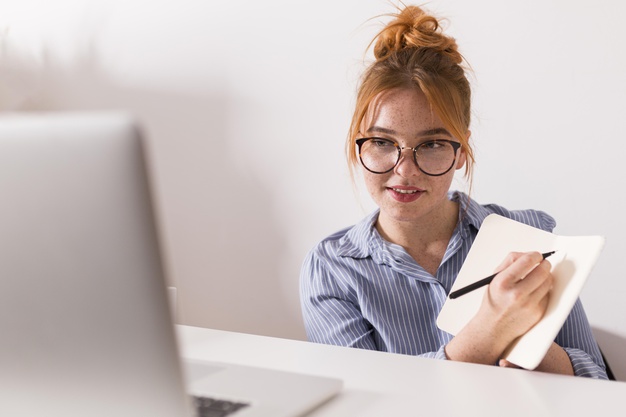 Depending on the tutoring position, the amount of time spent working will vary. You might spend half an hour teaching one lesson or only a few moments answering questions. Just as school teachers have classroom lesson times and outside the office, your time as a tutor will be divided. Since you are working remotely, you won't have to stick to an inflexible schedule. You should be able to make your schedule, including any traveling or time-off. Some online tutors take the digital nomad approach and travel and teach simultaneously. Most companies are willing to work with your individual availability.
English Tutors Online vs. Other Skills:
Not every tutoring job requires that you have a degree to teach. Depending on the skill and area of focus, those with knowledge and the ability to show their expertise to students are often substantial enough to work as professional tutors. Look into the specifications related to your line of work and the areas of tutoring you would like to take up. For example, you most likely do not have to showcase a music degree to be a piano teacher. However, to be an English tutor online, you may need to show proof of your degree to be considered competent enough to teach international students.
Finding Tutoring Opportunities:
There are many ways to become a tutor, including working for various companies online or posting your ads on ad placement websites such as Craigslist to get your services noticed. There are also applications such as Skillshare that allow teachers from all over the world to post classes and videos on their areas of expertise. Opportunities are abundant right now as businesses are looking for individuals with skills versus degrees, and students are more interested in online learning outside of the university setting.
Working as a tutor online is both demanding and convenient. With the ability to create your schedule and market your services to students, teaching can feel very accommodating. At the same time, as a tutor, you are responsible for helping students learn and accommodate their individual and specific needs. Maintaining this level of flexibility can be challenging, given that everyone has a different learning style. Considering your students' needs is one of the most important aspects of tutoring, as it will indicate how you create lesson plans and explain concepts to students learning under your methods. If you want a way to make more than passive income sharing the skills you possess, give online tutoring a try.
Read Also: