The debate between Litecoin vs Ethereum has emerged recently in the stock market. If you have ever made any investment in the stock market, you must be aware of its diversified nature. Before investing in any cryptocoin, the first thing you need to know very well is how its competitors work. Due to the volatile nature of the crypto market, you should always keep options in your hand. Undoubtedly, it is difficult to identify the best cryptocurrency due to its uncertainties.
Similarly, if you are willing to know the better investment option between Litecoin vs Ethereum, you have to analyze both. Hence this guide has brought a detailed comparative review of Ethereum vs Litecoin. Which one is the best among these two? Sit back; you will get the answer to this question as well.
Brief Background Of Ethereum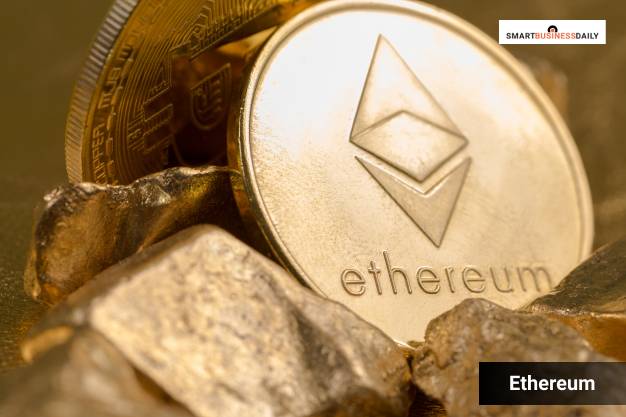 Before we directly jump onto Litecoin vs Ethereum discussion, let's kickstart the debate with a vivid description of Ethereum.
Back in the year 2013, Programmer Vitalik Buterin conceived Ethereum. Next, in 2014., the developmental tasks and crowdfunding began.
On 2015, 30th July, the network went live. Ethereum is that platform that allows deploying unchangeable and decentralized apps where users can interact with one another.

In the global crypto market, Ethereum is that currency after Bitcoin in terms of market capitalization.

The present price

of 1 Ethereum is 4,345.02 USD.
Have you ever thought about why the name is Ethereum? Basically, through the transactions and validation on the Ethereum platform, Ether ordinates, The process is known as Mining, and those who conduct it are miners in the crypto market. As soon as miners verify a bundle of transactions successfully, they get awarded Ether.  
Brief Background Of Litecoin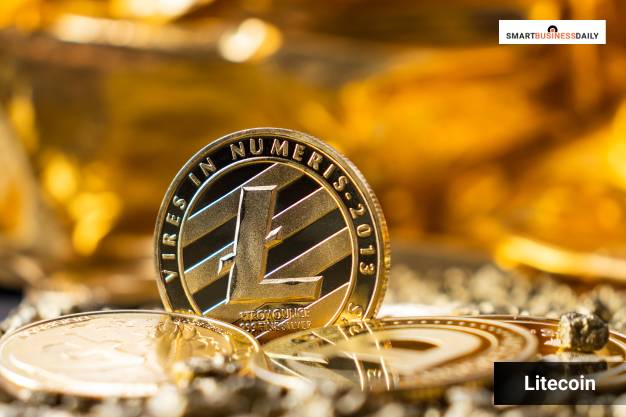 Let's move another step closer to the Litecoin vs Ethereum discussion. Here is a background idea of Litecoin that you must know before selecting one between Litecoin Vs Ethereum:
In October 2011, Charlie Lee created Litecoin with a vision of developing a cheaper, faster, and better version of bitcoin.
The key aim behind launching Litecoin was to counter Bitcoin's gold and be the "silver" in the crypto market. 

It is a peer-to-peer internet cryptocurrency, and also a global, open-source, entirely decentralized, payment network.

The market limit of Litecoin is 84 million, which means that only 84 million will be created.
Also, Litecoin generates blocks at a 4 times faster rate than Bitcoin. For example, per 2.5 minutes, a block arrives. This speed is literally unbelievable.
The present price of one litecoin in the market is $196.70 USD.
Key Differences Between Litecoin Vs Ethereum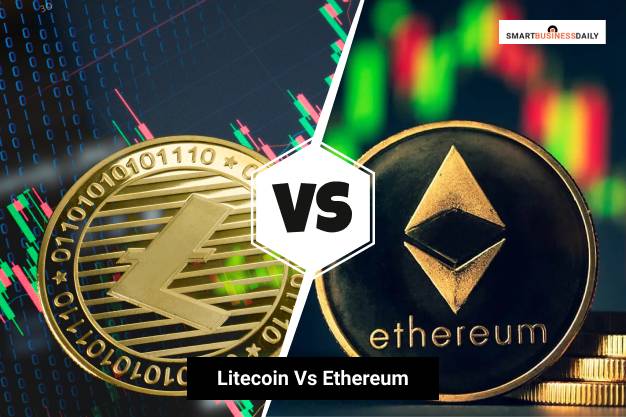 Now, this is the segment for which you all have been waiting. I am also super excited to make this analysis of Litecoin Vs Ethereum and determine which one is the best option for investment.
So without further ado, enjoy the Ethereum vs Litecoin debate from the below table.
| | | |
| --- | --- | --- |
| Point Of Difference  | Ethereum  | Litecoin |
| Year Of Inception  | Ethereum arrived in the market in 2015 | Litecoin arrived in the market in 2011 |
| Technology  | Ethereum operates on a blockchain platform.  | Litecoin follows the mechanism of Bitcoin. It is a peer-to-peer cryptocurrency.  |
| Transaction Fees | The transaction fee of Etherrum is $0.85/ transaction. It is much higher.  | The transaction fee of Litecoin is lower than Ethereum. The rate is $0.04/transaction |
| Smart  | Ethereum is smarter than Litecoin. It is also called Smart Contracts. | Litecoin is devoid of such features |
| Limit  | There is no limit or restriction on Ethereum numbers in the market.  | The highest limit of Ethereum in the market is 84 million coins.  |
| Block Time  | The block time is low, only 15 seconds | Its block time is higher than Ethereum, 2 minutes and 19 seconds  |
That's all about the key highlights of Ethereum vs Litecoin. I hope this Ethereum vs Litecoin analysis was helpful for you to decide where you should make your investment in 2021. But above all, be prepared to sustain amidst uncertainties, fluctuations, and always remember to keep a plan B, C, and D. It is because not all of your plans would work at the same time.
Frequently Asked Questions (FAQ):
Q1. Is It Better To Buy Litecoin Or Ethereum?
Litecoin vs Ethereum war is supposedly neverending. Despite that, it can be found that the Ethererum transaction fee is much higher; it's around $0.85 per transaction. While the average transaction of Litecoin is like $0.04 each transaction.
However, Ethererum has no scarcity; meaning it has zero limits but Litecoin's maximum limit is 84 million coins. Also, the price prediction indicates ETH will hold a much larger value than Litecoin by 2025. Although both the coins are a good investment but still from a comparative standpoint, Ethereum is better. 
Q2. Can Ethereum Hit 100k?
As per the stock market and cryptocurrency research experts, Ethereum might reach $100,000 by the end of 2025. However, EIP – 1559 is the biggest upgrade that would overtake the transaction fee system of Ethereum. Nevertheless, a large number of crypto specialists disagree with this prediction.
Q3. Does Litecoin Have A Future?
Litecoin is basically popular for its speedy transaction times. Did you know that the network can allow 56 transactions each second? Litecoin transactions are about 4 times faster in comparison to the bitcoin transaction. Therefore, it has a bright future in terms of a reliable and classic altcoin.
Q4. What Will Litecoin Be Worth In 2025?
As per litecoin price prediction by topmost research groups, by 2025, Litecoin might hit $1216 by 2025. Furthermore, by 2023, it is expected to reach $2300.
The Verdict – Litecoin Vs Ethereum, Which One Is Worth Investing?
The main question of this guide was which one you should invest in between Litecoin vs Ethereum. To conclude this question, I have to say that both are good for investment and both have high potential. In Particular, none of them is an ideal coin as there are advantages and disadvantages for each. When you step your feet in the cryptomarket, you are embracing a plethora of risks.
Hence, it's really very difficult to level one as "the best". Ethereum is the winner in terms of block time, limit, smartness, and price. In contrast, Litecoin gets the victory crown when it comes to workability, speed, and transaction fees.
I know I am throwing some mixed responses but trust me, this is the accurate answer. Both Ethereum and Litecoin are prosperous but from different aspects. Whatever you choose, that will be your call but make sure you are fully ready to deal with the market crypto market risks.
Is there anything related to Litecoin vs Ethereum that we have left to cover? Let us know in the comment area below right now! Keep an eye out on our page to get a similar comparative analysis of Ethereum vs Bitcoin. 
Read Also:
mashum.mollah
Mashum Mollah is a tech entrepreneur by profession and passionate blogger by heart. He is on a mission to help small businesses grow online. He shares his journey, insights and experiences in this blog. If you are an entrepreneur, digital marketing professional, or simply an info-holic, then this blog is for you. Follow him on Instagram, Twitter & LinkedIn