A loan against property is a handy funding tool for individuals who need large sums within a tight timeframe. These sanctions are typically offered against property collateral, making it a secure loan by nature.
Given that it is a secured loan, its interest rates are more competitive, and the loan sanctions are larger in worth.
Another benefit of a loan against property is that the funds disbursed come with zero end-use restrictions, allowing you to use the sanction to address a variety of personal uses, such as business expansions, educational costs, wedding expenses, etc.
While a personal loan also offers borrowers the same facility, its cost of borrowing is significantly higher, and the amount disbursed is considerably lower.
Here Are The Different Features Of A Loan Against Property: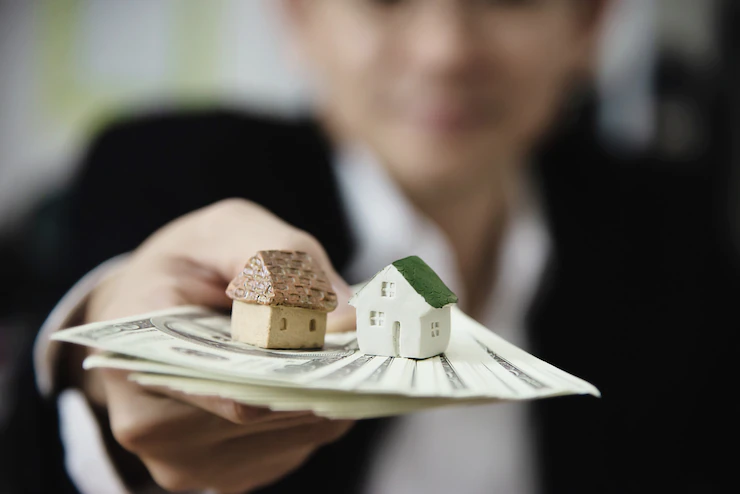 1. Competitive Interest Rates
One of the most notable features of a loan against property is its competitive interest rate. Given its secured nature, borrowers are saved from hefty interest rates as the lender already has the security of collateral.
On the other hand, unsecured loans such as personal loans attract heavy interest charges due to the lack of collateral. A borrower with a strong credit profile and stable income can enjoy an attractive interest rate.
2. Flexible Repayment Tenor
A loan against property allows borrowers to enjoy a flexible repayment tenor that can accommodate a comfortable loan repayment plan.
As a loan against property grants a sizeable amount with your property acting as collateral, most lenders provide a lengthy tenor to help you repay the loan at your pace.
Thus, regardless of the size of the sanction, a borrower can pay off the loan without stretching their finances thin.
3. No End-Use Restrictions
Financial emergencies can show up anytime, and you may not be prepared monetarily to bear its financial brunt. In such scenarios, a loan against property can come to your rescue to meet these expenses at a moment's notice.
The most notable feature of a loan against property is that you can utilize the funds however you please, without any limitations. Its free-to-use sanction makes it an ideal funding choice for unforeseen medical expenses or any other big-ticket costs you may have lined up.
4. Tax Benefits
Both salaried and self-employed applicants are allowed to claim tax benefits on loan against property under certain circumstances.
Under section 24 (b) of the Income Tax Act, salaried applicants can enjoy tax benefits if the loan is utilized to fund the purchase, construction, reconstruction, or repair of a residential property.
However, the rebate is only applicable to the interest component of the repayment amount.
Additionally, self-employed applicants and business owners can claim tax benefits under section 37(1) of the Income Tax Act if the loan amount is used for business purposes.
Conclusion
Apart from familiarizing yourself with the notable features and benefits of a loan against property, aspiring borrowers should also conduct thorough competitive research across all loans against property lenders to evaluate whose loan propositions are best suited to their financial needs.
Read Also:
Arnab Dey
Arnab is a passionate blogger. He shares sentient blogs on topics like current affairs, business, lifestyle, health, etc. To get more of his contributions, follow Smart Business Daily.