A strong visual isn't only about composition, colors, and the message it delivers—it's also about quality. A perfectly composed picture can look bleak and unprofessional if it's blurry and unclear. Luckily, you don't need to purchase and download expensive graphic editing software to make pixelated images clear. Special online tools can improve visual quality in one click. Moreover, they're quick to master by beginner designers. Read on to learn more!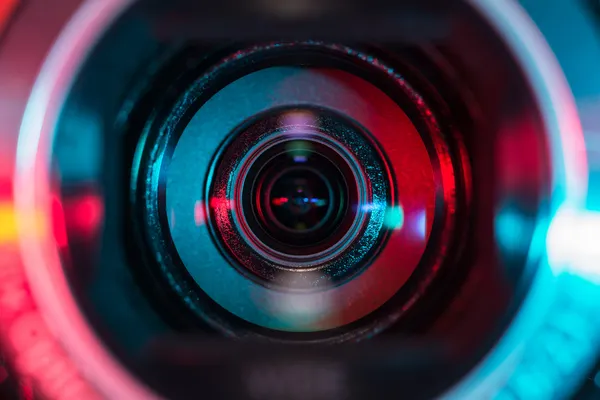 Why Do Images Become Blurry And Unclear?
There are several reasons why visuals can be out of focus; learning them can help you avoid this issue.
Camera Or Object Movement
Not all devices have good camera stabilization. If you're shooting without a tripod or accidentally moving the camera while taking a photo, your images might turn out to be blurry. This can also happen if you're taking a picture in low light and the camera is set to Auto mode.
The same problem often occurs when you're trying to photograph a moving object, be it a person, an animal, or a vehicle. Besides, if the object moves at the last second, this could also cause motion blur.
Improper Focus
This is a prevalent issue for creators who take pictures on their smartphones. Although modern smartphones have a smart auto-focus feature, it isn't always correct, especially if you move the camera closer or farther away. If you forget to check the focus on the camera or your hand trembles at the last moment, the focus could switch to a completely different object, ruining the shot.
Dirty Lens
Naturally, beginner and experienced photographers do their best to take care of camera lenses. However, even a little dust can sometimes affect a photo, making it look blurry. This can also happen if you're shooting in bad weather: fog, rain, or snow can make your lens dirty right in the process of taking a picture.
Small Image Size Or Resolution
Although mobile photos can be pretty large (starting with 1000px) and of decent quality (starting with 72 DPI), they might not be enough if you're planning to use them for printing or online banner creation. For instance, a picture that looks excellent on social media can become blurry if you manually enlarge it to create a billboard poster.
What Is the Upscaling Process?
Upscaling of an image is a method of enlarging an image or the video resolution. It helps provide a better look when it is viewed on high-definition screens. There are the benefits of the image upscaling. Let's try to understand it here. It preserves the aspect ratio.
The upscaling software program adds new pixels and interpolates color values based on the surrounding pixels. This mechanism helps enhance the quality of the image.
How upscale works
The upscaling works by taking some of the available pixels of a video. It interpolates the images and prepares the images of high resolutions. The experts use the software-based algorithms or their hardware variants to improve upon the algorithms. At the same time, the software algorithms-based upscaling is all about using videos, computers, or some other devices.
On the other hand, hardware-based algorithms are used for upscaling the Blu-Ray players, Videos on the TVs, and other displays. The following process is more advanced.
What Are The Benefits Of Image Upscalers
Upscaling has quite a number of benefits for video creators. Let us find them out here.
Improve Video Quality
With the upscaling in the image, you can add more resolution, detail, and clarity. As a result, you can drastically improve the image quality. With a larger display, you can completely refresh the image.
Better Viewing Experience
With the help of the content with higher resolution, it offers a more immersive visual experience on large screens or devices. This is because the images have larger pixels.
Amalgamation Of The Different Resolutions
When working with the footage captured on diverse resolutions, you need a balance among them. With the help of upscaling, you can easily attain it without much of a problem.
Increasing The Size Of The File
With the help of upscaling, you can view changes in the form of an increase in the file size. These images are meant to help the creators who are looking to upload the videos to a higher platform or website.
How To Make A Photo Clear Using AI-Powered Online Tools
The fastest and easiest way to fix picture blur and enhance visual quality is to use AI-powered image upscalers. Raster visuals, such as photos, consist of pixels—small squares that contain information about their color and position on an image. If you zoom in on a picture, you'll be able to see them. If you enlarge the photo manually by simply changing its size, the pixels will also become bigger, causing visual pixelation. However, AI-powered upscalers change the size of an image and create new pixels similar to the ones closest to them. As a result, you get clearer photos.
Depositphotos Image Upscaler is a free AI-powered tool that you can access from any electronic device (e.g., PC, laptop, smartphone, or tablet) with a stable internet connection. The enhancer supports JPG and JPEG visuals weighing up to 15 MB, making them two times bigger while improving their quality, brightening colors, reducing noise, and sharpening objects.
How To Create A Clearer Picture With Depositphotos Image Upscaler
Visit https://depositphotos.com/upscaler.html to access the tool.
Create a free account to be able to download the result.
Upload a picture. You can either upload a visual from your device or drag and drop a file onto the page.
Wait until the AI-based algorithms analyze the visual and enhance it. The whole process usually takes a couple of seconds.
Download the improved image.
To Sum Up
Creators can enhance blurry visuals with the help of AI-powered online tools like Depositphotos Image Upscaler. Web-based upscalers are beginner-friendly, often free or inexpensive, and quick to deliver HD results. With their help, you can easily improve your images even if you don't have a design background.
Read Also:
Ankita Tripathy
Ankita Tripathy loves to write about food and the Hallyu Wave in particular. During her free time, she enjoys looking at the sky or reading books while sipping a cup of hot coffee. Her favourite niches are food, music, lifestyle, travel, and Korean Pop music and drama.