A customer relationship management system enables a business or organization to manage their interactions with former, current and even prospective customers. Nowadays, everything is digital, and hence it often becomes very problematic for the brand to physically look after every customer. In this scenario, CRM tools prove to target mass existing customers is the same time.
This software suite brings together players throughout the entire purchase lifecycle by automating a company's sales, marketing, technical support, and customer service functions. It manages all business-client interactions from cold calling/telemarketing to customer acquisition and retention among others.
The CRM concept has changed over the years from its primitive concept in the 1970s when businesses shifted focus from products to customers. This was fortified by the rise of database marketing technology in the 80s to introduction to modern-day CRM for SMEs in the 90s. Most of the data management services are based on some of the best CRM software.
Why is CRM significant?
CRMs like Salesforce platforms have revolutionized the marketing landscape by redefining customer-business relationships. Businesses have a way of easily following a single consumer through his entire purchase journey and generate custom solutions to ensure conversion and retention.
The introduction of IT and technology into this well-defined marketing strategy provides an all-encompassing solution for client management across an organization's sales, marketing, and customer care departments.
Given the proliferation of the use of IT technology among consumers and businesses alike, the significance of having a robust CRM solution cannot be overemphasized. Investing in these solutions, which have become much cheaper and hence accessible for all businesses, can result in exponential growth and an increase in efficiency for businesses that apply them correctly.
To explain the significance of CRM tools, there is a very simple example. Facebook had introduced a special feature in their social media app, which let the members of it share their locations with others and let them know that he or she is safe during any natural disaster or communal riot.
This has enhanced the customer experience of Facebook and led to many people opening their accounts on it. This could not be done without best customer management solutions which this software provider.
Benefits of CRM software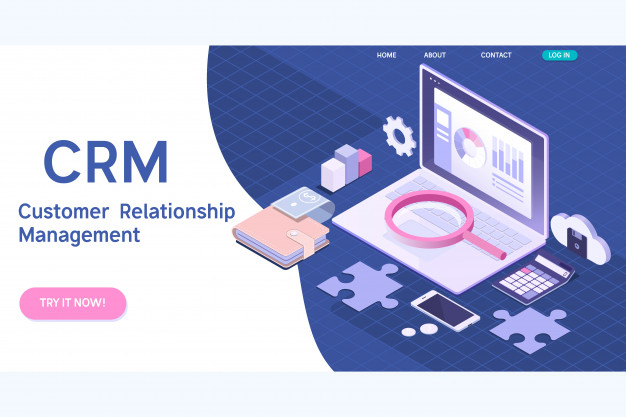 There are innumerable benefits to introducing and using CRM solutions for your business, from more effective management and increased customer acquisition to increased retention and more targeted prospecting among others. Customer Management solutions often solve problems single-handedly, which you cannot do even with enough manpower and other resources.
Creation of Synergistic Effect: Customized CRM software like Salesforce developers packages allows for the creation of a synergistic effect throughout the customer relationship cycle. Many businesses don't see the customer base growth they should because of their perspective and even existing clients are lost through cracks in the various stages of the purchase cycle. In the case of an online store, the navigating and responsiveness play an important part. If a customer cannot navigate smoothly, they won't be able to click on the right product to buy it. If they cannot clearly proceed through checkout, their money and product will get stuck and it will create a very bad customer experience. CRM tools lessen this kind of mistakes.
Automation of Several Functions: Automation of the separate functions and integration of the customer management lifecycle increases the productivity of employees handling the different aspects of CRM, thanks to updated information at their fingertips. For example, you cannot send a festival greetings to thousands of customers at the same time. Here, customer management solutions ensure that you can reach out to as many customers you can within few clicks.
The building of Customer Retention: This, in turn, creates a smooth customer retention strategy that fosters brand loyalty and a consistently growing customer base. Physical customer interactions such as field sales-work can be complemented since teams can enter relevant data in real-time for action by other teams to avoid the reluctance that may set in from waiting for data entry later after field visits. The good database enables us to retarget the existing customers and these in turn help in reengaging the customers who have already bought from us.
Analysis Based Services: CRM solutions are armed with analytical tools that perform analysis based on different criteria, allowing teams to give customers tailored solutions according to their needs, demeanors, abilities and any special characteristics. Fewer errors are made and fewer customers are lost to negligence or decision-making based on incomplete information. Some of the best CRM software is not only good in customer support but they also provide a good customer database. Every service and every response provided by these best CRM software actually go through detailed analysis first. It then provides with the most relevant solutions.
Enterprise-wise Coordination: Lastly, CRM solutions can be implemented enterprise-wide to enable coordination of actions in various departments and also inform decision-making by senior managers with an organization-wide view. Plus it also keeps a record of which department of services they are great into and likewise market those parts. They will also try to enhance the weaker parts. In this way, they maintain the core essence of the company, also bringing new thoughts onto it. For example, Dairy Milk is still chocolate, but it now has a Valentine edition and other online methods to reach to their existing customers.
Last Few Insights:
Data, information, and analytics from CRM software empowers such decision-makers for faster business goal achievement. Redundancies can be eliminated since work done by one team can be uploaded into the system and accessed by another team requiring the same data. This also keeps the customer service record and another workflow in the ordinance.
While it may take some time before all employees adjust to using CRM software for their various roles, investment in acquisition, implementation, and training eventually pays off in increased revenues from existing customers as well as the acquisition of new customers through robust follow-up schemes.
CRM software is integrated into every office, even ours. So this is our earnest request that you leave your precious comment in the comment section below and let us know your feedback on this blog.
Read More: 
mashum.mollah
Mashum Mollah is a tech entrepreneur by profession and passionate blogger by heart. He is on a mission to help small businesses grow online. He shares his journey, insights and experiences in this blog. If you are an entrepreneur, digital marketing professional, or simply an info-holic, then this blog is for you. Follow him on Instagram, Twitter & LinkedIn