Business is all about selling your products or services in the market. However, if there is no branding then people would probably won't be able to know about your brand and in this way, you can easily lose all the savings that you had for your business. Something or the other can be recovered for the business you will be selling, but otherwise, you are completely down.
This article is about the tips which will not only save your company but it will also do effective brandings on it. People can also do personal branding which is very useful for media and another political figure. Branding in the large sense is the way you spread brand awareness. So let's get started.
What Is B2B Business Branding?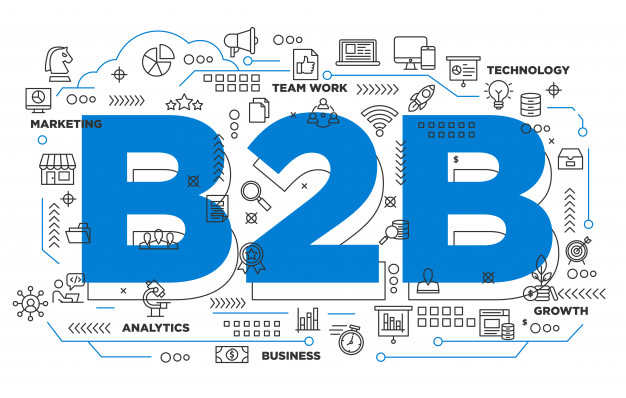 For every small, large, business,'Branding' is the most important and vital thing. The effective way of branding gives every brand a stronger footing as compared to its competitors. So, what exactly this "branding" really means. B2b business brandings mostly happen online nowadays. There are forums and marketplaces where they compete with each other, henceforth sometimes interact, and maybe collaborate to create a unique marketing strategy.
How is Personal Branding effective for Branding?
Personal branding is directly or indirectly always related to the norms of brandings itself. Say suppose you have a company of cement, you want to show people that your cement is strong enough. Now you would obviously want a symbol of strength. Innovative marketing strategies will lead you to a complex project which can take months.
So it is better that you find brand ambassadors. They can be famous celebrities and influential people. They so self-brand or personal branding. In this way, personal branding and product brand are always related.
Say, for example, you have heard about the brand Isuzu Motors, who had hired Jonty Rhodes, the South African cricketer as their brand ambassadors. It is because they want to show people that their brand is as fast and precise and Jonty himself. This is an expensive but effective marketing strategy because it influences people.
Tips for Effective Brandings: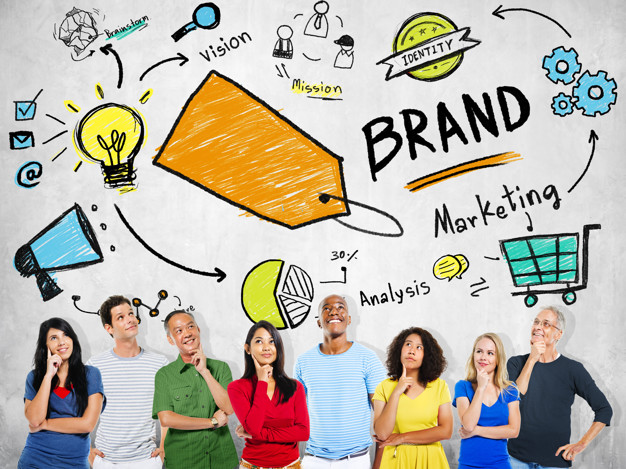 Your branding should reflect who you are as a brand. In other words, it is essential that you create your own storyline, once you decide on your brand and the products. This is the line of communication, which will help target audiences, decide on whether they should check out your brand or not.
A logo is the most important marker of a brand. Your packing and promotional material and the more important your website, all of which should integrate to your logo. It's the main identity of a company or an industry, like some famous brand Nike's "Swoosh" logo Apple's "one-bit apple" logo are the world-famous logo.
A successful brand strategy is an effective way of telling audiences, what your brand stands for. You also need to ensure that the distribution channels also become part of the branding channels. This is because, distribution and supply, help put out the word about your brand. For example, you might have seen DHL and UPS, having branding on their trucks, vehicles, clothes of deliverymen, and so on. And communicating visually and verbally is also, in essence, a strong component of a brand's strategy.
How does Branding Work?
Your consistency and brand strategy tents you to build a healthy and powerful brand giving you a chance for company service and it means you identically charge your brand and unbranded products more.
In some brand equity, the customer frequently added value and get the emotional attachment. A brand like Nike especially for athletics products. Brands frequently create emotional and soul-stirring videos to strike a chord with consumers. Personal branding actually works a lot when you are trying to sell a particular product. It is one of those strategies which instantly work and some brands love to follow this shortcut. But nothing comes with everything good as this strategy is also very expensive.
The person who is endorsing the brand should relate to people. Sometimes it is the people endorsing the brand they see to buy the product and not the actual product. It is kind of an influential and very powerful marketing strategy. But as an endorsement, you also got to be careful about our own reputation. Such as when Maggi brand got caught for putting harmful substances in the ingredients. Brand ambassadors such as PreetiZinta and Amitabh Bachchan were also accused of promoting a hazardous brand.
Conclusion:
It is important that brands understand and evaluate their options accordingly. A branding strategy that does not have a strong research angle will always be a failure. Because it's complex to defining a brand and developing a brand.
Also, please do leave a comment in the comment section below and let us know whether this article on branding has been helpful to you or not.
Read Also:
mashum.mollah
Mashum Mollah is a tech entrepreneur by profession and passionate blogger by heart. He is on a mission to help small businesses grow online. He shares his journey, insights and experiences in this blog. If you are an entrepreneur, digital marketing professional, or simply an info-holic, then this blog is for you. Follow him on Instagram, Twitter & LinkedIn