Just imagine having a web page with good content, but the contents do not have a proper title to go with. One just hopes that people will randomly drop by to go through your valuable content. This does not happen in the real marketing field, you have to make people aware of your content and show them the relevancy that they are looking for. Only then you will start getting the right audience at your page. This is where the role of SEO in Digital Marketing comes in to funnel down the relevant user to your website.
Consider Digital Marketing and Search engine optimization as the two sides of the coin. Both sides are equally important and are dependent on each other.
What is SEO in Digital Marketing?
SEO stands for Search Engine Optimisation. The main objective of SEO is to provide a clear pathway for the customers and users to find your website or web page. Seo is the main integral part of Digital Marketing, specializing in creating a clear view of your website and its contents. It acts as a directional signboard on online platforms that drive customers towards your site. To do that one must have their website on the highest SERP of google. This is where SEO comes into action.
The plus side of doing SEO is that it does not charge anything, on the other hand, it increases organic traffic to your website.
Role of SEO in Digital Marketing: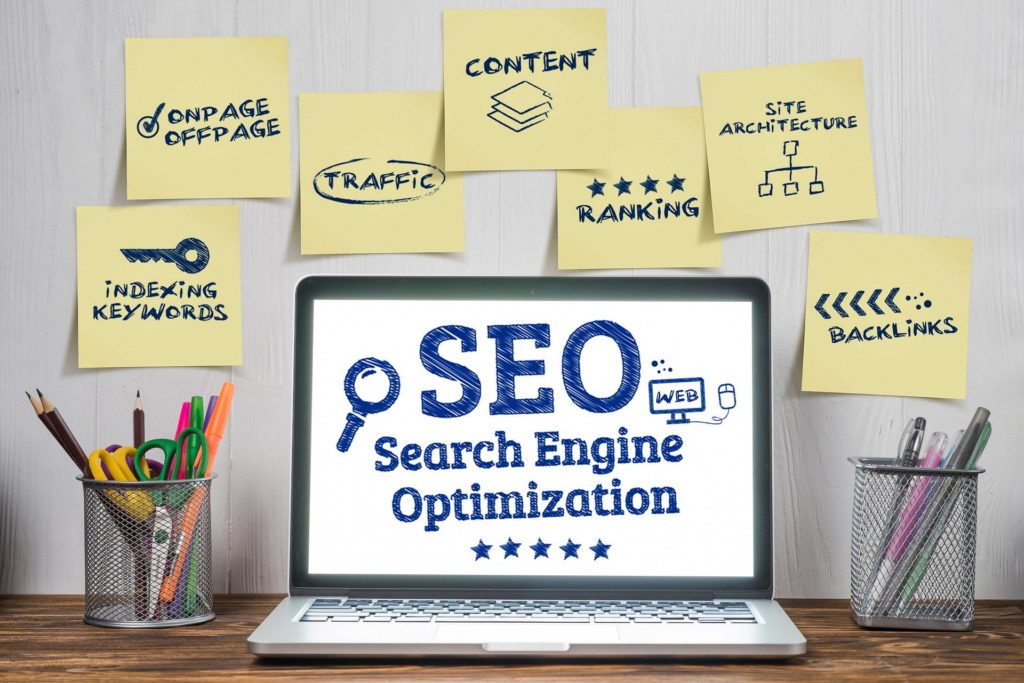 The search engine can understand text-driven commands. Google commands the crawlers to go through the site. For this they have a cycle to follow to authenticate a website, the procedure is as follows such as crawling, scanning, indexing, course of action, measuring persistence and recovery. these activities are further divided into many components.
 Fields are mentioned below:
Websites and URLs

Page content

Meta tags

Inbound links

Outbound links

Interlinks

Usability 

Page design
Let's see how the cycle of SEO ranking works:
1. Crawling: 
Search engine crawlers are text-driven programs who are given the power to go through the website for relevant content. And if they find it useful they give that web page a hight page authority value. Having a good Page Authority value can push your content to appear on the first page of SERP. As the crawler are text-driven programs they cannot scan images, flash movies, Javascript, frames, password-protected pages, and directories. If you have the mentioned things then it is necessary to have a keyword simulator test. This checks out the keyword density, proximity, and frequency. These can really boost your post to newer heights.
2. Indexing

:
Indexing is just about keeping a tab on the website and on its content. It is important to have good indexing of your website so that it becomes easy for the google bots to understand the content of your site. It may look like a small thing to you, but hey a small thing still makes a difference right. Making a good index of your website helps the crawler to crawl your website. This is also an important role of SEO in digital marketing.
3. Search work

: 
Whenever a user searches a query in the search engine, the Search engine starts processing the query i.e, it starts finding the query among the million of the web pages with the relevant content. 
So it's easy to conclude that the search engine just measures the relevancy of the keywords which are marked in the index and help in SERP.
4. Algorithms

: 
The algorithm is the set of programs that take all the query searches as puzzles. These puzzles are then solved by searching relevancies in the keyword and the Url.
There are a total of three search algorithm:
On-site algorithm

Off-site algorithm

whole -site algorithm
Strategies for good SEO: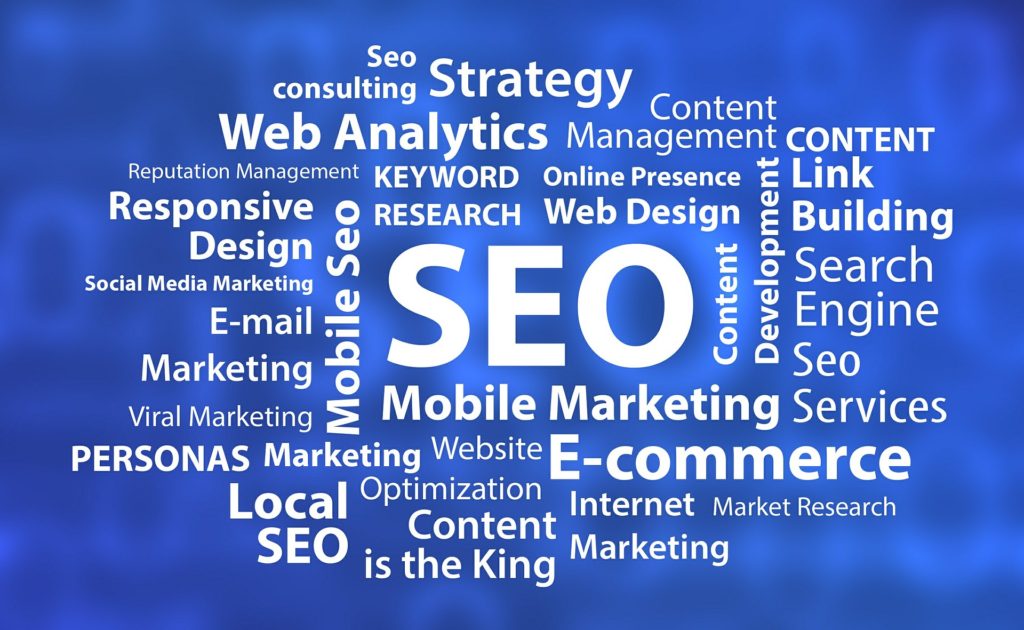 Now you know already what is SEO and how does it work, the things which you don't know is that what is the strategies to make a good SEO friendly site.
Given below are some strategy which can skyrocket your website ranking and can drastically increase inbound traffic:
i) Proper and Relevant use of keyword:

 
Using the right keyword for the right topic at the right place makes your keyword more valuable and relevant to the searches and SERP. The keyword is the only thing that makes the content much more valuable than normal content. Therefore, it is necessary to have proper keyword research before using it in your content. The role of SEO in digital marketing is also to have proper keyword placements in the content.
As an example, a Kia dealership in Blacksburg, VA would probably target keywords such as "used Kia Forte for sale in Blacksburg, VA. They would also probably hire an automotive SEO agency because it's important that the agency understands the relevance of keywords just as much as the client.
ii) Concentrate on mobile-friendly approaches:
Nower days more than 52% of users are using mobile phones for their internet uses. So for a good SEO system one, needless to say, must focus on mobile-friendly approaches. For instance, you are reading this piece of content on your smartphone. therefore, it is necessary to have mobile-friendly approaches.
iii) Think for other search engines as well

:
Ranking high on the only google is not the best way of doing the SEO. Prioritizing Google is ok. But above all, the Search engine as a whole needs to be prioritize other search engines like Yahoo, Bing, DuckDuckGo, etc also matter. So it advisable that try to make a web site and optimize it in such a way that it works for every Search Engine. Making website an SEO friendly website not only for Google but also for all the other website which is present out there. this is the valuable role of SEO in Digital Marketing
iv) Clear website and Quality Content

:
The role of SEO in digital marketing is not only to create a clear pathway for the user but also to create high quality and SEO friendly content. The website should follow all the Search Engine norms while designing it. The content needs to be of high quality, informative and relevant. Only stuffing your site with the contents is of less value than putting on good quality content which is simple to understand.
v) Quality and relevant linking to social media:  
After creating a website you need to have good social media knowledge to create awareness of your website. Good content and excellent website mean nothing if there is no one to appreciate it. So utmost care is needed to communicate with the folks on social media to create a bond with them, which later will definitely help you to grow big. In addition, engagement will be a new asset for your site.
So sharing relevant content on social media helps you to grow your social presence and in return, you get the social exposure you need.
Conclusion:
Being an SEO expert is not an easy feat, as SEO keeps changing its flow according to the new trends. SEO is like a soul to Digital Marketing. TThe Only Role of SEO in Digital Marketing is to keep digital marketing alive. SEO is ever-changing like the ocean. In other words, you need to be creative and flexible enough to adapt to those changes. As there is no static SEO system which is going to remain unchanged forever as "Its a dynamic field, which needs new and modern solution every time".So it's important to keep a tab on the inbound traffic and their behaviors on the website,  So that if there is a change in the weather, you will be prepared beforehand.
In conclusion, SEO is an important side of digital marketing.
Read Also:
mashum.mollah
Mashum Mollah is a tech entrepreneur by profession and passionate blogger by heart. He is on a mission to help small businesses grow online. He shares his journey, insights and experiences in this blog. If you are an entrepreneur, digital marketing professional, or simply an info-holic, then this blog is for you. Follow him on Instagram, Twitter & LinkedIn