Knowing how to scare a scammer is an arduous task. But eventually, you will have to tackle such problems; otherwise, you might risk being exposed to a financial crime.
And you don't want to be the victim. But how to scare a phone scammer? They are experienced and know their job well. At least most of them. But what to say to scare a scammer? Is it possible to play with them?
The answer is – yes. Let's see.
How to scare a scammer? Be ignorant
The best way to make a scammer's efforts unsuccessful is to ignore them. Scammers target customers who are most likely to fall for their scam and waste a lot of time on each one.
The more attention you give a scammer, the more profitable the con will be for them. If you encounter a scammer, block them as soon as possible. This won't scare online scammers, but it won't let them get close to you – so it's a win!
Related Resource: Protect Your Business With These 21st-Century Digital Fraud Preventative Measures
1. Start selling YOUR stuff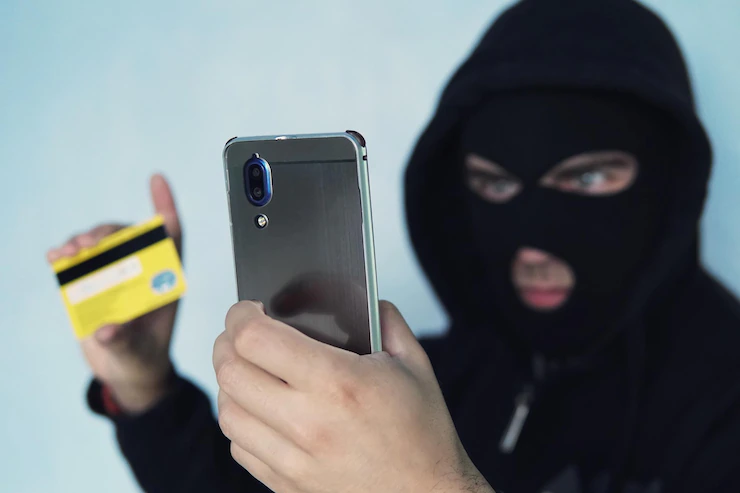 What to say to a scammer to scare them? The answer is simple. Start selling them products. The more, the better. How fast is their internet connection? Are they willing to enter their bank details over the phone?
How do they prefer to pay – VISA or MasterCard? This way, you will definitely scare a phone scammer, as they will hit a brick wall. And you will have fun, too.
2. Pretend to be interested
Bad scammers are everywhere, but you don't need to be a victim of them. One way to put an end to their shady schemes is to ghost them. Start communicating with the scammer and pretend that you're interested in the business they're offering — ask them questions and keep them engaged.
Once they get excited about your interest, end communication with them and ignore all of their messages until they get suspicious and leave you alone.
3. Correct them whenever possible
Scammers are often found when they don't correctly use grammar and spelling when you are on the phone with them. If you recognize someone who calls you in English and it doesn't seem right to you, check what they have told you carefully.
If you find any small errors — even if it's just one — then attack them back. They won't like that, and they'll probably leave you alone. Why? Because they'll know they're made to look like idiots.
4. Confront them
Confronting phone scammers might quickly get personal. But who will be the beneficiary? Definitely not you. Scammers don't care who they're talking to, they just want your money. But it's hard to walk away from an argument when the other person takes what you say personally.
Phone scammers are used to speaking with angry people, and they don't take it personally. Still, there are some people who are enjoy entering conflict situations. If you're one of them, just prepare for a vocal battle.
5. Hang up immediately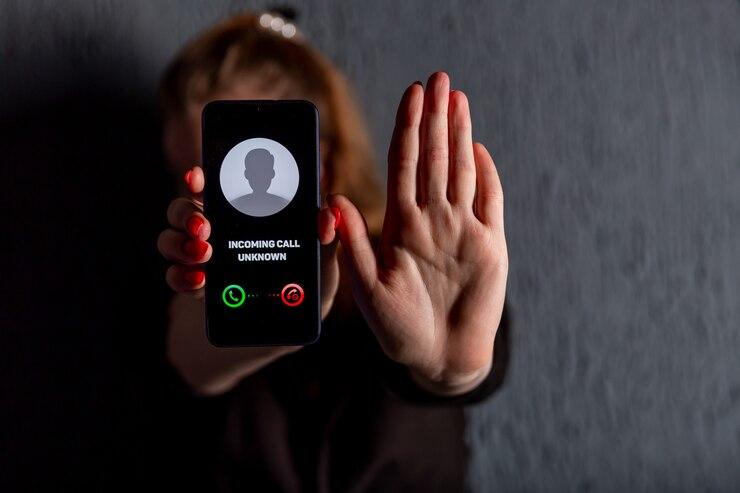 Hang up on scammers. No matter how threatening or convincing a phone scammer sounds, remember that the police will never call you about payment for a fine over the phone. Legitimate government agencies will also not threaten to send police or other authorities to arrest you.
If you are being pressured or threatened into paying money online, hang up and report the call to your local authorities and the FBI's Internet Crime Complaint Center.
6. Pretend to be the government
If you're ever on the phone with a scammer, don't be scared. Be prepared. By pretending to be someone who scares them — like the FBI agent or CIA officer — you can scare them away and keep your money safe.
Add some professionalism to your performance by speaking loudly, with authority, and asking questions about their criminal activity and their other potential victims.
"Who you are?", "Why are you calling innocent people?" are just the standard questions. If you get cocky, you can have more fun with more challenging ones such as "Do you know the consequences of your actions?" and "Do you realize we can track you down?".
Summary
Knowing how to scare a scammer is vital in protecting yourself and your family. While it is not an easy feat, it is a must.
Read Also:
Arnab Dey
Arnab is a passionate blogger. He shares sentient blogs on topics like current affairs, business, lifestyle, health, etc. To get more of his contributions, follow Smart Business Daily.