Restaurants with outdoor spaces instantly increase capacity and appeal, which is why taking care during the design phase is essential.
During summer, alfresco dining is in high demand, so what better time to refine or install an outdoor area?
5 Innovative Designing Ideas for Restaurant Outdoor Eating Areas
Whether you've got a large grassy space or a small concrete courtyard in the city, there are plenty of ways to improve the dining experience for outside guests.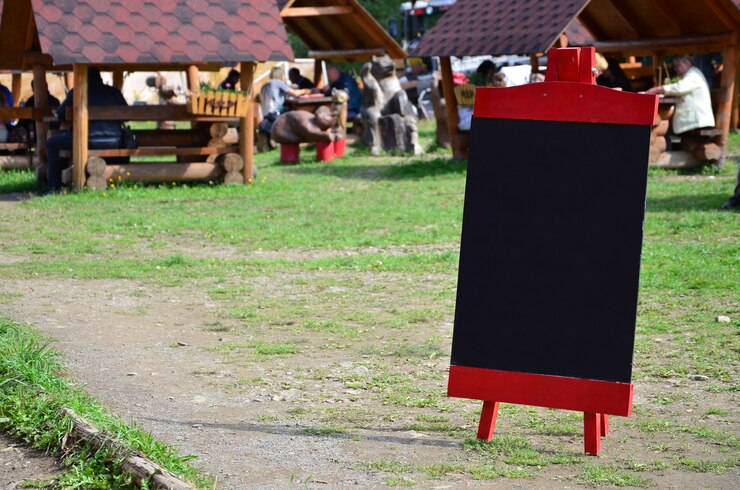 Get these 5 ideas:
1. Bring In Some Art
When designing your restaurant's interior, you likely put plenty of thought into the decor, which means you need to add the same flair outside.
If you've got walls and floorings, you can seek the support of a local artist and have them create a beautiful mural, which will help tie the space together.
2. Weather-Proof Eating Area
Guests need to be comfortable outside during any weather, especially if you have a smoking area.
Therefore, installing facilities to shield against all conditions is a great idea. This can be achieved by bringing in parasols for the sun and installing a pergola for when the rain strikes. Your pergola will have a sliding roof, which makes it more versatile than a pagoda.
Now that your guests can fight the weather, you need to ensure the outdoor space itself can fend off the elements. Therefore, you should consider everything from the ground surface to furniture materials.
For example, if you have a grass seating area and it rains, it can turn into a giant swamp, which isn't great for business. As an alternative, you should install concrete flooring, which will stand up to all weather.
You can have commercial concrete installed by professionals by heading to: https://www.keflatwork.com/commercial-concrete-services/.
3. People Love Plants and Flowers
Part of the appeal of outdoor dining is being closer to nature, so make sure there are plenty of flowers and plants.
Plants and flowers are low-cost, and they will help breathe life into a low-budget design.
Further, you can easily create dividers using hedgerows and planters, which will help create private areas.
4. Align Functionality with Furniture
Your outdoor space will have furniture, but you need to make sure they match functionality.
For example, if you're creating a beer garden, you need your tables to need to be easy to clean, maintain, and move around if necessary.
Therefore, having steel furniture might not be the best option. Your staff will need to navigate outdoor areas, so make sure it's not overcrowded.
5. Lighting is Essential
You need to create the perfect ambiance for your outdoor area, so put some serious thought into the type of lighting you use.
If you use the right lights, they will become the focus when the evening rolls around, which can transform a normal experience into a magical one. A great combination of lights is fairy lights alongside industrial lighting, which emits a welcoming vibe.
Your outdoor space has the potential to increase your bottom line, but you need to take care with the design – fending off the weather, and ensuring comfort and ambiance are the most important factors.
Additionals:
Sumona
Sumona is a persona, having a colossal interest in writing blogs and other jones of calligraphies. In terms of her professional commitments, she carries out sharing sentient blogs by maintaining top-to-toe SEO aspects. Follow her contributions in RSLOnline and SocialMediaMagazine