These days, frugality isn't as simple as spending less and saving more. Along with earning money, you should also know how to manage personal credit for further use. It's become a complex algebraic formula of not doing X multiplied with doing Y with a pinch of occasionally subtracting Z.  Instead of passively putting money aside into a bank account, we need to know exactly what is happening to our money and how we're profiting.
Leaving money lying dormant isn't good for anyway— even Pablo Escobar learned that the hard way when rats dined like Henry the Eighth on a three-course meal of his dollar greens.  So what exactly do you need to do then? As if not spending wasn't already hard enough? Well here are some effortless tips to ensure you don't get stung by any hidden costs, and actually reap the benefits of savvy saving.
5 Tips to Manage Personal Credit Efficiently:
1. Pull Some Strings:
Instead of viewing your savings account as a banal essential task, see it as an investment, which is essentially what it is. You're giving another institution your hard-earned cash without really considering the whys and hows, or the benefits of it. Don't just see your bank as a safe storage unit, see it as a prospect to profit, not just on your internal funds but on spending elsewhere. Tell your bank account that you've had an offer to switch with too many perks to turn down, a £200 gift for opening a current account, a railcard, a £50.00 gift card.
There are always a wide number of banks offering great incentives for your custom, so pull some strings as see what they can offer you before you commit. This, however, is not an excuse to get side-tracked by shiny gifts which lure you in only for you to see no benefits in the long-term. Check out their interest rates not just for your current account, but for future investments and borrowing, e.g. fixed rate mortgages and loans, first-year interest-free deals, student accounts, etc.
2. Read the Small Print:
Free trials are all well and great until two years later you realize that that phantom £20 a month being sucked out your account each month is for the free trial Spotify you signed up to that lasted a whole of two weeks. Checking the dates and auto-renewals of your direct debits is essential to know when and where your money will be going monthly, and how this can coincide with your payday (timing is key).
If you know you can't actually afford to pay full price after the free trial has ended make sure you know the start and end date and make sure you remember to terminate your contract on or before that date (easier said than done). It's a good idea to set a reminder alarm on your phone or set a calendar event.
3. Be Savvy with your loaning: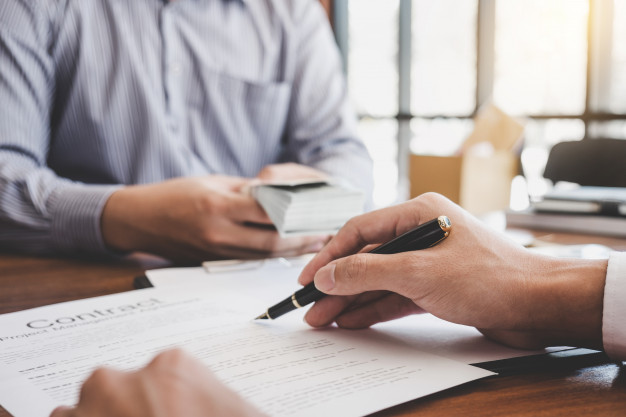 When deciding on a loan, research is paramount. Whether it's a mortgage or for a holiday, you need to make sure that your loan is right for you and your specific circumstance. Look out for the differences in the market and make a calculated decision on whether it's beneficial to commit to a fixed interest rate loan, or whether the stakes are low enough to invest in a variable interest loan. Plus, if you have additional policies to support your personal credit loan then the interest rates are furthered considered by the agencies and banks.
The former allows for peace of mind in that if interest rates increase you'll not have to suddenly find the extra cash from nowhere, however, on the contrary, you'll lose out if they do suddenly drop.  If you find yourself with an emergency spend and have no option other than to use a payday loan to tide you over then be fully aware of the interest rate and the deadlines to pay back what you owe. Using a payday loans broker in this instance may be the safest bet, for example, Swift Money is an online broker who helps people source payday loans bad credit UK.
4. Prepare For Overseas Spending:
Don't get stung by overseas bank charges by preparing in advance. Check your bank's policies on cash withdrawals and the rates they charge. As long as you're aware of these you'll be able to budget accordingly, however, there are ways to get around it. If you're an avid card user and you don't like to carry too much cash around, try using a prepaid currency card from your local travel agents.
You're able to load a card up with your chosen currency prior to your trip and use it as a regular chip and pin to pay on the card or make cash withdrawals on at a much lower fee. Some banks are slowly altering their fees to appease customers, with smaller London based bank Metro trailblazing with their no fee charge for cash withdrawals or purchases in Europe. Virgin Money Essentials account offers a fee-free service for purchases.
5. Prepare for Big Events:
If you have a family then you have to prepare for the big events. Likewise, you will need to manage personal credit in that way. For example, you got to save some money on the birth of your children, the expenses of them growing up and pursuing higher studies. You also need to get some health insurance for them and for yourself. The big events planning is what sets you towards saving up some of your money and invest in different fields.
This also means that your personal credit score is going to flourish. So if you need extra help to avail loan. Having insurance and policies can help you with that. Moreover, investing in tax-deductible policies will also enable you to save some money as well. You can then reinvest this money in other fie3elds like real estate and stocks.
Conclusion:
There is no good time to start saving. You can start it as soon as you start earning. However, you need to be very careful regarding your personal credit score, so that availing loans are not a big problem for you. Also, do not forget to leave a comment in the comment section below and let us know your feedback on this article.
Read Also:
mashum.mollah
Mashum Mollah is a tech entrepreneur by profession and passionate blogger by heart. He is on a mission to help small businesses grow online. He shares his journey, insights and experiences in this blog. If you are an entrepreneur, digital marketing professional, or simply an info-holic, then this blog is for you. Follow him on Instagram, Twitter & LinkedIn