To stay competitive and uphold a good reputation in the hospitality industry, hotels need to know how to impress guests.
Providing services like valet parking is one way to do this. If a hotel wants to launch a valet service, it is imperative to know how it works and how choosing the right service provider adds value to its efficiency.
Along with attendees, outsourcing valent service provides many benefits for general hotel operations. Professional hotel shuttle services offer much more than just parking guests' cars. It elevates it to a higher degree of sophistication for special events.
How Valet Parking Works?
Valet parking is a high-end service that is often provided at posh clubs, hotels, and restaurants. Parking valets will park guests' cars as they arrive at the location and will retrieve them when they leave. Parking attendants will retrieve the keys while handing the visitor a ticket.
When guests are ready to depart the place, valets will retrieve their vehicle after collecting the ticket they have on hand. Unlike standard parking, which often requires locating a free spot, dealing with crowded areas, and worrying about safety, valet parking removes the hassle, making it a pleasant and stress-free solution for guests.
Points To Consider While Choosing Hotel Shuttle Services For Valet Parking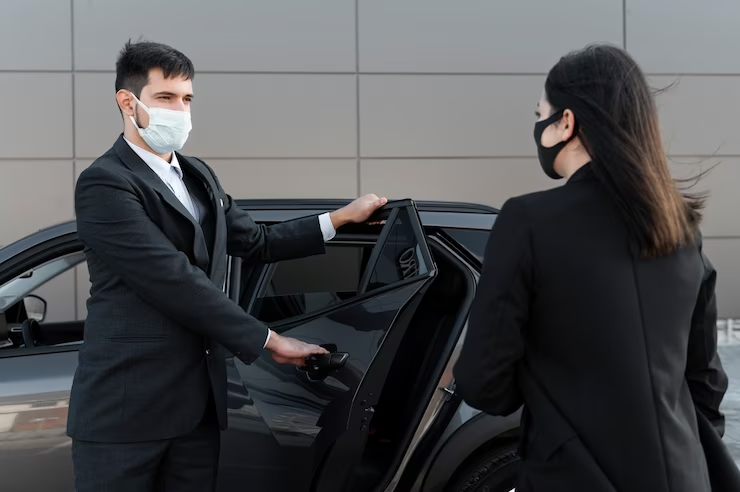 The hotel shuttle services can range from simply providing a valet parking service to giving a full suite of services such as car washes, oil changes, and more. To get the best value for the money when selecting a valet parking service, here are some tips-
1. Go With The Reputation
Consider the company's reputation as a starting point. The top valet services will be tied to multiple corporate groups and organizations, have a bunch of client testimonials, and have a lot of favorable feedback.
Look for a provider that has been in operation for several years since this signifies that they have had time to perfect their services and build up an excellent reputation with clients.
2. Security
Security measures are a key consideration when selecting a valet service. Ask about the company's strategies for keeping guests' vehicles safe and secure while the hotel is busy entertaining guests. It's also important to know whether the valet service provides insurance or ensures that the car will be retrieved undamaged.
3. Fully Insured
Accidents are frequent in the car parking industry. Thus, having valet fully insured is important. So that hoteliers are not held responsible in the event of an unexpected accident or injury, a professional hotel shuttle services provider will show that they are fully insured.
4. Call For A Site Visit
A reputable valet service will always provide a complimentary in-person consultation. This is an excellent chance for the hotel manager to get to know the valet provider and make sure they come off as sincere, capable, and reputable. It's a red flag if the company declines a site visit request or wants to charge for one.
The valet service should, at the very least, come to the location and provide the recruiter with a brief explanation of how they are going to handle parking entries, how they'll park the cars, and how they will manage traffic flow to avoid any backlog or delays.
5. Fetch an Estimate on Paper
Following the meeting with a valet vendor, ensure that they send a formal estimate including the time their staff will come, the number of parking teams, and the overall cost. Valet service providers mostly bill by the hour; however, others impose a flat rate minimum for shorter events.
The industry standard for valets is a 3- or 4-hour minimum. Ensure there are no surprise fees or charges; therefore, everything should be explained beforehand. Likewise, make certain that the hotel is only being charged for hours worked.
A lot of times, some hotel shuttle services will release their employees ahead of schedule to save money, but they will continue to bill for their services up until the event's closure. When in doubt, ask for a copy of their activity citation and the invoice.
Conclusion
Parking can be a highly lucrative part of a hotel's operations. Without making a significant investment, adding valet parking can help hotels boost their parking income, profit, and customer happiness. FC Hospitality is a market leader in parking hospitality. They focus on valet parking as well as parking management for hotels, hospitals, shopping malls, restaurants, and special events.
Read Also:
Arnab Dey
Arnab is a passionate blogger. He shares sentient blogs on topics like current affairs, business, lifestyle, health, etc. To get more of his contributions, follow Smart Business Daily.