A contact form is a highly crucial element of any website. Perhaps you're also looking for one. It's important that you pick the right one after giving it some thought and putting proper research if you want to spearhead your website's growth.
In this blog, we look at some of the best contact form plugins for WordPress so it's easy for you to pick the right one.
What Makes a Plugin Best?
To find the best WordPress form, you must ascertain your needs first. Perhaps you need one to fit your B2B demand generation needs. Perhaps you need it for email marketing campaigns or sending newsletters.
If you need something simple, then many of the free plugins will serve you fine. But, if you need something with more features, then a premium form will be best for you.
With that said, let's look at some of the best WordPress contact form plugins –
WPForms: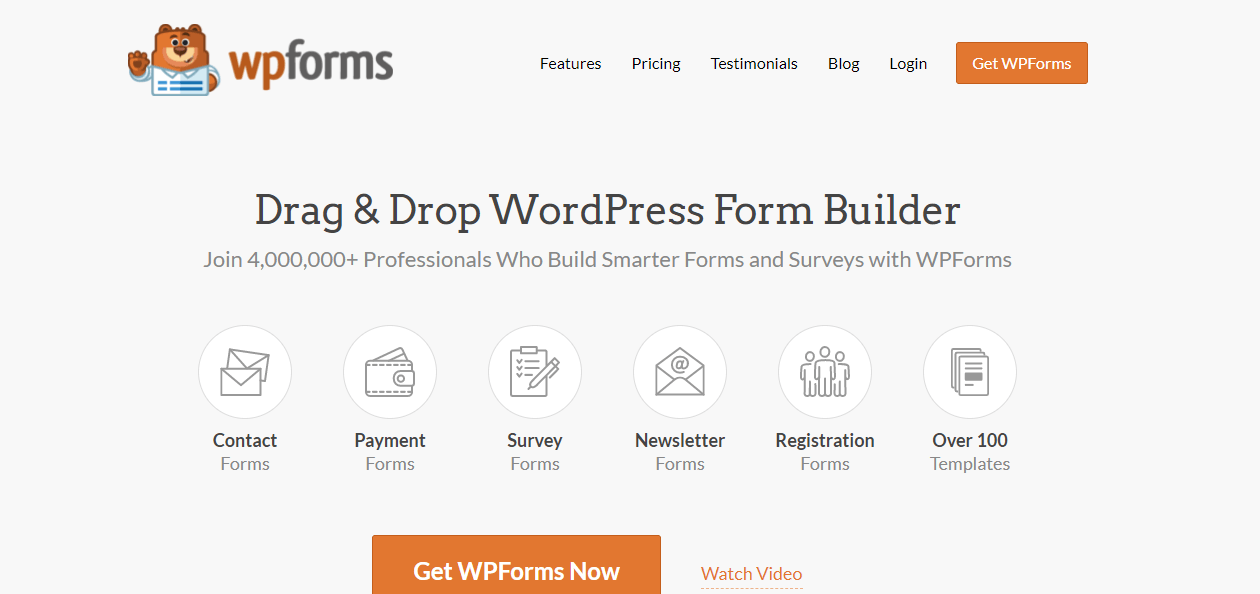 This is one of the most powerful WordPress contact form plugins that even beginners can use. WPForms utilizes many of the pre-built template features of WordPress. It lets you create any kind of form with the fields that you need for your website.
What's more, this contact form integrates well into most preferred email services. You can also configure it to collect and order payment.
Popular WPForms features are –
Drag and drop building feature
Collection of geolocation data of users
Add-on features such as letting the readers submit their content to the website
Instant notification feature for responding quickly to leads
You can create multi-page forms with this form. It also comes with honeypot techniques and CAPTCHA to combat spam. The entry management system lets you streamline your workflow so you get leads all in one convenient location.
The free version of this beginner-friendly contact form plugin gives you the features you need to create powerful and effective forms.
If you want to lock more advanced features and capabilities, you can go with premium plans as well. WPForms is highly user-friendly so you can never go wrong with it.
Gravity Forms: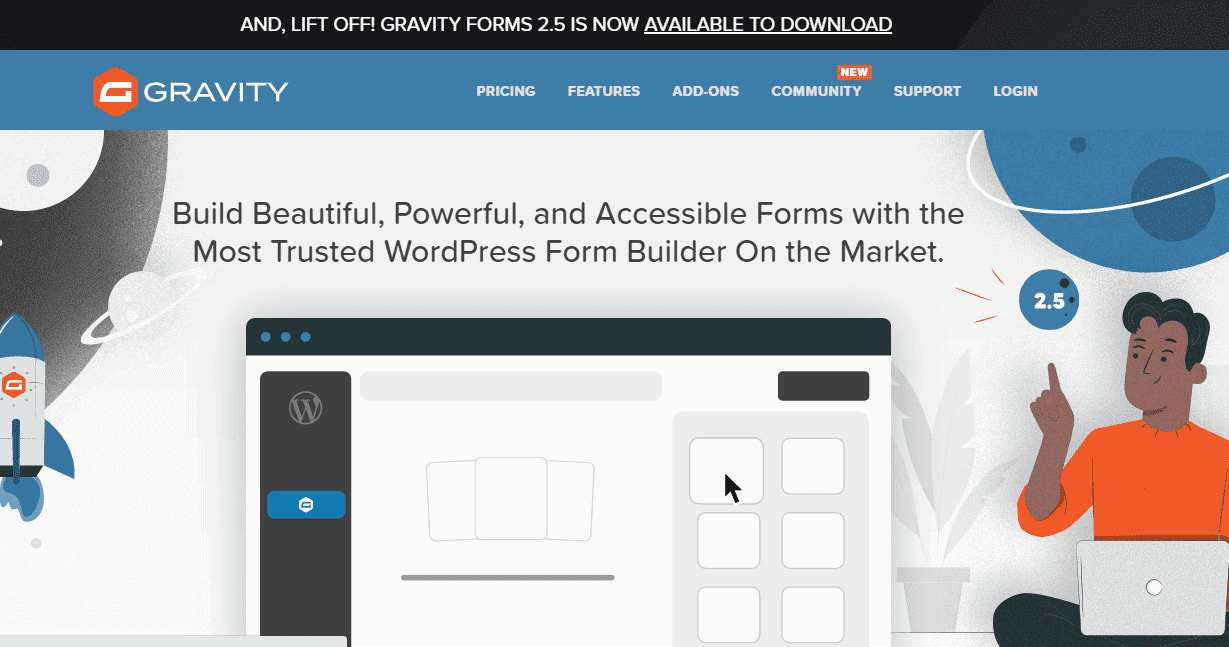 Gravity Forms is among the most popular premium contact form plugins in the market. It prices anywhere between $59 – $259.
One of the most special features of Gravity Forms is that it creates multi-page forms thus giving customers a chance to fill out extensive forms and also see how much is left until form completion. It comes in handy when you're trying to collect information from a specific number of people such as in the case of a contest. The form will collect, let's say, only 50 entries in this case.
It comes with standards fields like –
Paragraph fields
Dropdown boxes
Radio buttons
You can use advanced fields for information like file uploads, street addresses, and website information. You can also use a schedule form for setting up appointments. For a more customized feel, you can use post and pricing fields.
Formidable Forms: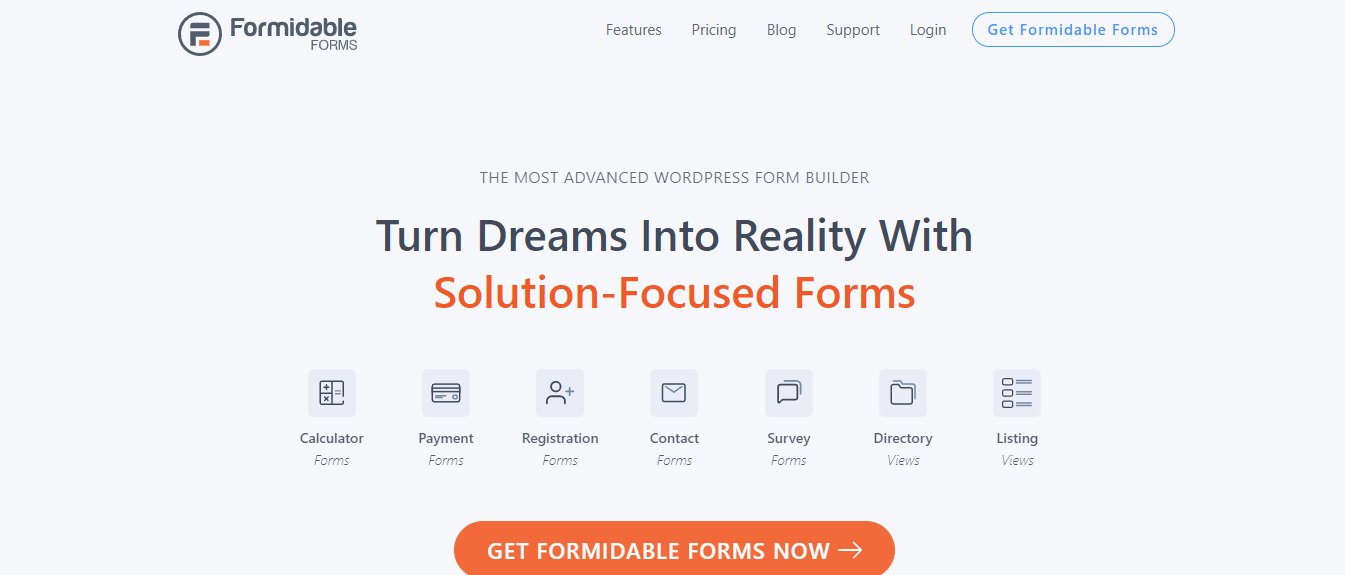 This is a free contact form plugin that comes with two kinds of pro versions. The makers of this form claim that you can set up and get this plugin working within 60 seconds.
'Formidable forms' comes with a drag & drop building feature. The feature is so easy that even a beginner will find it super easy to work with it. You can create up to 7 fields with this form. The email notifications are clear and smooth.
This plugin lets you –
Customize CSS and HTML so you can create any kind of form that your heart desires
Import/export forms using XML
Create a customized success message after the user is done submitting the form
If you want a form plugin that delivers more than just basic performance, then you should definitely consider investing in this one. The built-in survey feature and registration form options are other excellent features. Formidable Forms also lets you accept online payments and create forms for payments all within a WordPress site. It integrates well with all Saas platforms.
Ninja Forms: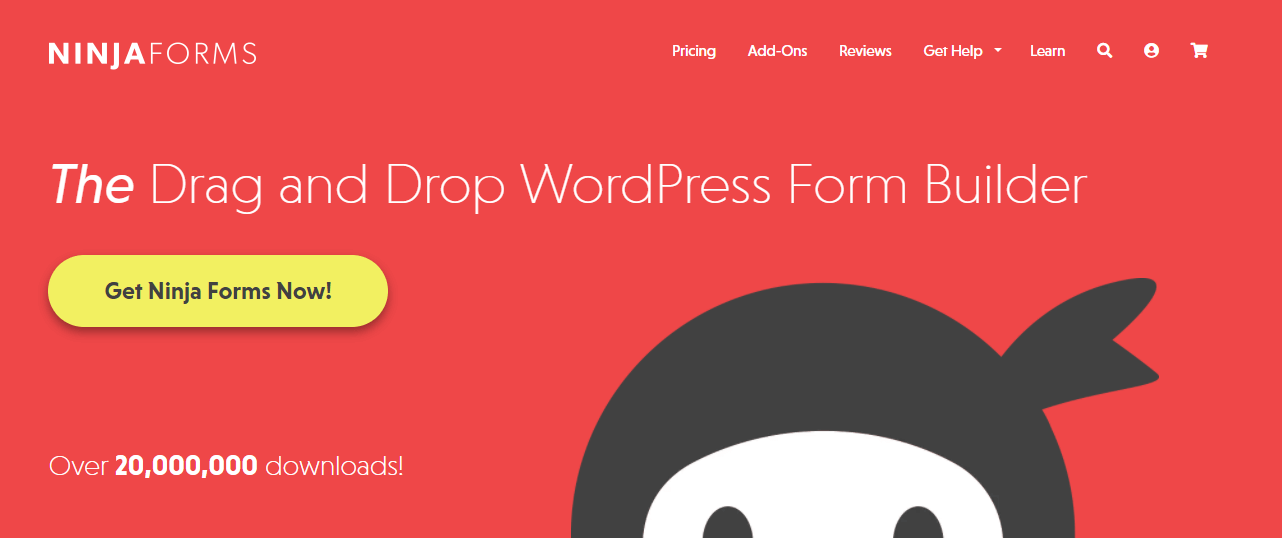 Among the more feature-laden plugins, Ninja Forms stands out. If you want something to give you more than basic contact form functionality, this is the right option for you. It's perfect for creating surveys, payment forms, and subscription forms.
The plugin also takes care of form submission management all from within the dashboard of WordPress.
To create forms, go to Forms/Add New. From here, you can use a simple drag-and-drop interface. You can pick a specific field type to keep adding more fields. You can then realign the fields just like you would with any other WordPress widgets.
To add it to the form of a blog post, you would use shortcodes; each of which corresponds to a different form.
One of the best parts about this plugin is the sheer number of customization features it offers. Some of those features are:
You can send out different email notifications every time a user submits the form successfully. You can send a two-way notification to both the user and yourself.
The webmasters can assign multiple actions to the form submission such as getting someone to subscribe to a subscription list or display a success message.
WeForms:
This free plugin lets users create simple and basic contact forms. WeForms is an easy builder to work with using which you can create any kind of form you like. It gives professional-looking and customizable results.
This plug-in is designed for an average user who doesn't carry a lot of technical experience or coding knowledge. WeForms has a minimalistic design and the interface is highly intuitive. That's one of the reasons why it's an extremely user-friendly plugin.
There's the drag-and-drop functionality along with a live preview option. This feature lets you see how the form will look once it's life and published; all in real-time.
The design-specific forms and pre-installed templates make it easy to work with WeForms and get started only with a couple of clicks. It uses CSS code for customizations of form designs effortlessly. You also get the liberty to create forms for your site and business that follow industry standards.
WeForm contact forms go well with all WordPress themes. What's even better is that it comes with a plugin for frontend post submission for WordPress. In this way, WeForms meets all your front-end needs also.
The CAPTCHA feature keeps your submissions free from spammers. The submissions are also organic. You can adapt efficiently and smartly to user behavior using the conditional logic feature of WeForms. If you want to create lengthy forms to make it easy for users to fill them up, you can also use the multi-step feature of the plugin. WeForm comes with 23 different types of fields to pick from.
OptinMonster: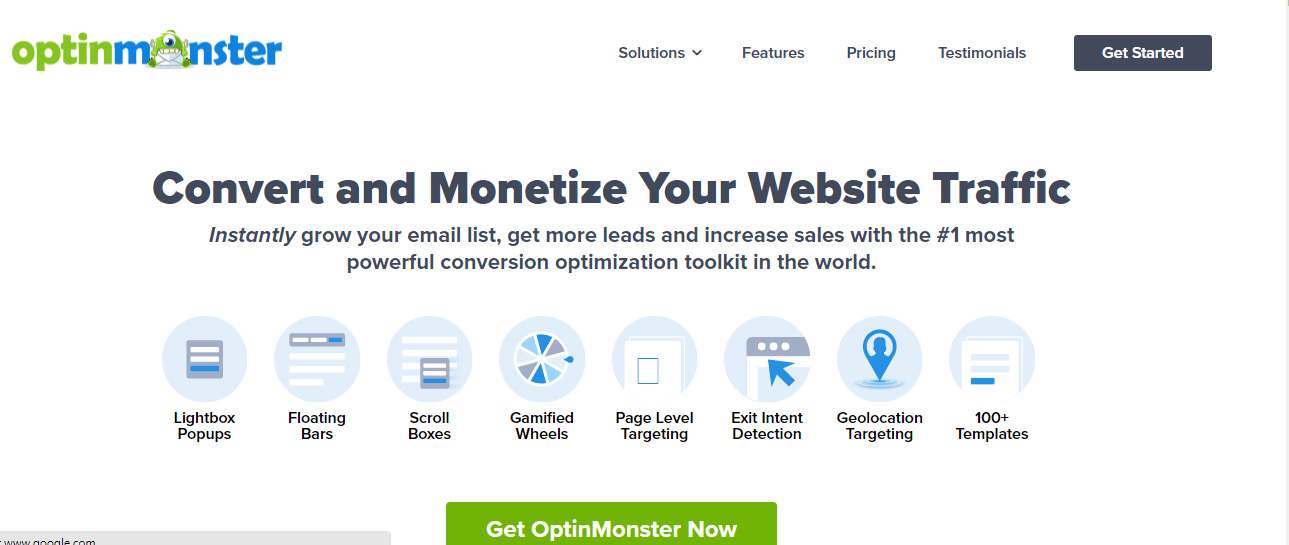 If you want to create an opt-in form to expand your outreach and grow your email list, you should look no further than OptinMonster. It's a drag-and-drop-based form builder for WP-based sites.
This easy plugin allows you to create appealing contact forms and attractive popups. These pop-ups come in handy when you want to collect user details like email, contact information, address, name, etc. OptinMonster is a plugin that connects effortlessly with WordPress.
Key Benefits and Features-
You can create high-converting options using Yes/No campaigns
You can figure out the best time to run a campaign for maximum user attention with features like Campaign trigger such as exit-intent
Allows you to create a custom campaign using geo-location targeting by capturing visitor location
Connects seamlessly with email marketing to create targeted and effective campaigns that promise high-conversion
Helps A/B testing to find out the best converting campaigns.
Form Maker By 10Web: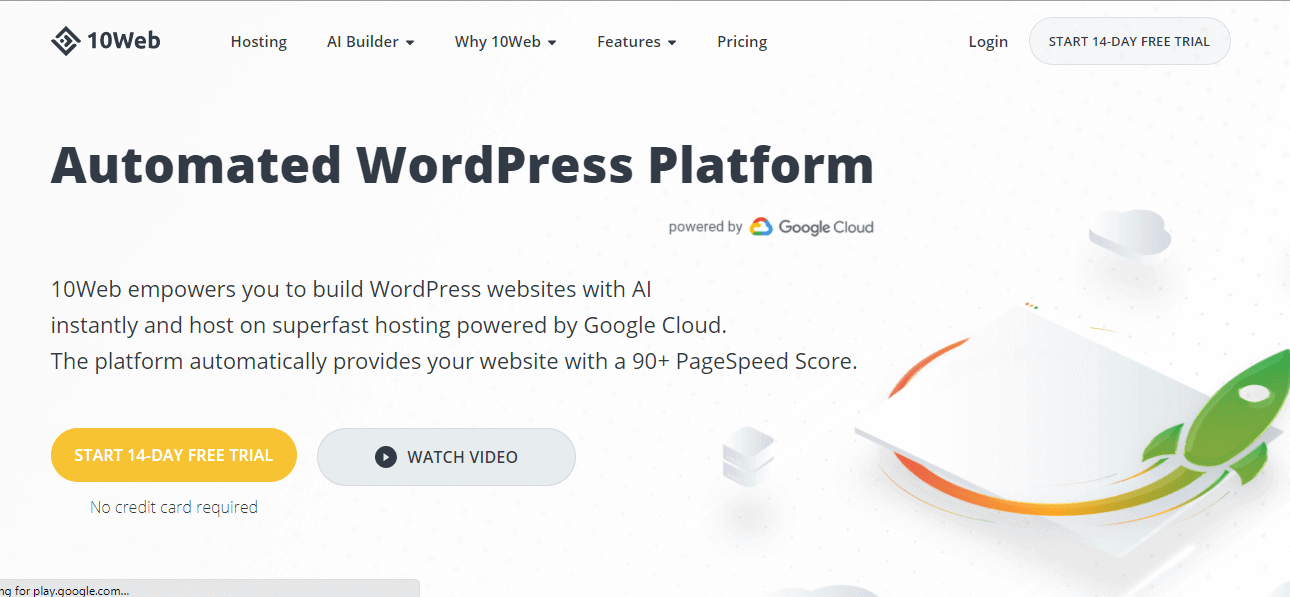 This drag-and-drop form builder is an effortless plugin with a user-friendly interface. Although it's free, the free version limits accessibility to seven fields only.
Key features of Form Maker by 10Web-
You can get as much data as you need by deploying unlimited fields
It comes with 4 different display options namely – scroll box, top bar, pop-up, and embedded. These display options let you place the form anywhere that works best for your website.
Custom CSS editor adds further styling features so you can create the kind of form that goes well for your brand image
User Register addons let you register users on your WordPress
Working with this plugin may feel a bit overwhelming for those who don't carry CSS or HTML skills. That's why those with some level of technical know-how will find it better.
Contact Form 7:
Contact Form 7 continues to remain among the top solutions in the market for WordPress contact form plugins. Other than all the standard features, you also get an additional section in the dashboard called Contact. This feature lets you adjust the existing forms all the while letting you create new ones.
It's moderately easy to work with a typical form in Contact Form 7. It essentially uses an HTML tag-based interface. That's why when tweaking the form, you have to be careful not to mess anything up. It's not particularly difficult to work with, but it's not the most effortless thing either.
However, because it uses an HTML tag, it effortlessly includes custom elements between your fields.
After making the necessary changes in your form, you can use the shortcode and insert it within the page or the post.
CaptainForm (Free):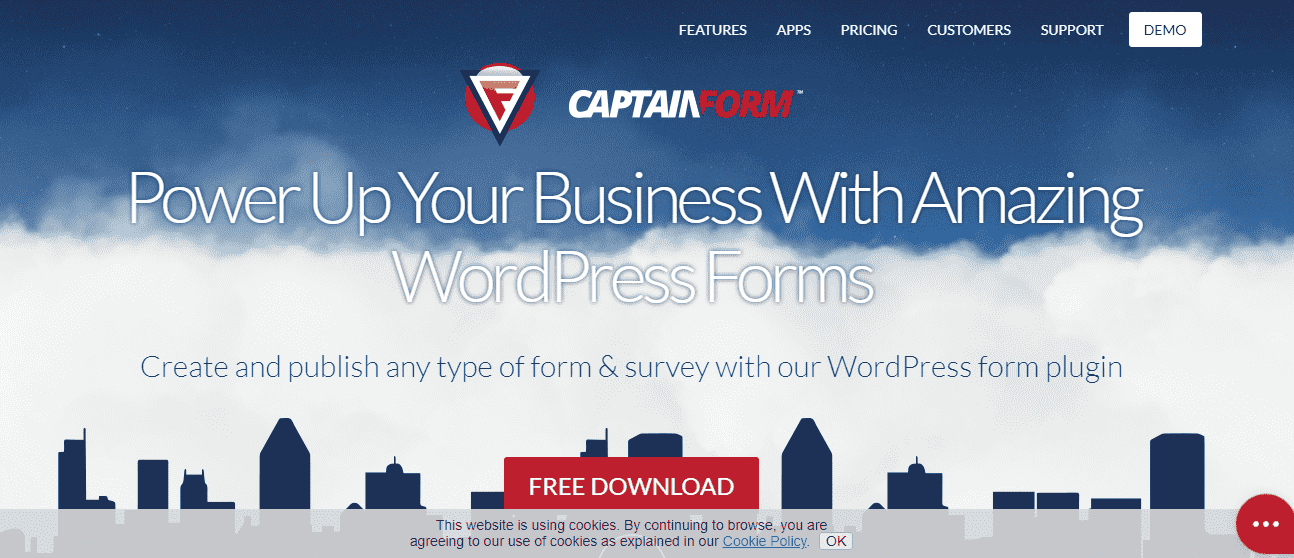 If you are in search of an easy and quick form builder, then you need CaptainForm. It comes with a drag-and-drop interface that helps you create amazing forms within a couple of minutes.
You can create all kinds of forms using CaptainForm such as registration forms, application forms, contact forms, appointment forms, support forms, order forms, quotes, newsletters, quizzes, surveys, payment forms, user posts, and several other kinds of forms.
The plugin works well with payment applications and processors such as FreshBooks, Active Campaign, Mailchimp, SagePay Sisow, Stripe, Zoho, Marketo, WordPress Posts, Google Drive, Exact Target, Webhooks, Marketo, etc. For payment processors, it supports Paypal Payflow, Authorize.net, SagePay, Sisow, PayPal Pro, PayPal Payflow, PayPal, and several more.
Moving on to features, CaptainForm offers a ton of functionalities, such as:
Sending e-mail notification every time a user submits a form
Sending custom autoresponders and a copy of the completed form to users
Export data to PDF, CSV, and EXCEL.
Allow tracking of progress
Receive SMS notifications
Convert forms into pop-ups
Generate reports
Aside from all this, CaptainForm also offers excellent customer support across all plans.
Advanced Forms: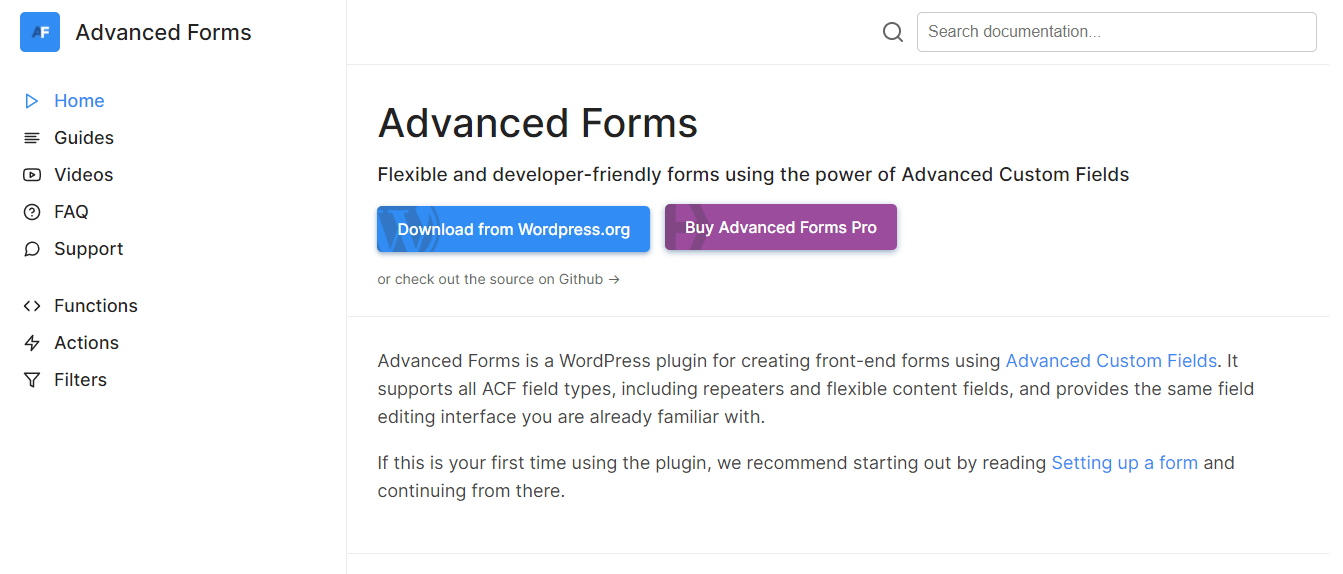 This is one of the most powerful form builders that incorporates the flexibility of Advanced Custom Fields. You get access to all the field types that ACF supplies such as date pickers, repeaters, third-party plugins, galleries, etc.
It has a robust base which makes Advanced Forms perform contact form builder whether you wish to create a customizable and editable form or a simple contact form. There is minimal styling involved which makes it easy to integrate the form into your themes.
The interface of the plugin is simple and straightforward. It also has the option to automatically save all the form submissions to an entry. You can come back to the entry later and access it via WordPress. Webmasters can also restrict the forms to match a specific schedule such as only to the logged-in users or to a certain number of submissions only.
Advanced Form is a plugin that is created for the needs of developers in mind. It offers a huge range of hooks and functions which makes creating custom forms a cakewalk. It only requires a little bit of code to create forms that generate posts, register users to events, edit user profiles, and do a lot that a front-end form is needed to do.
With each update and growth, the extensive documentation for the plugin is also regularly updated. It contains case studies, uses, guides, and references for actions, functions, and filters.
Final Thoughts:
There are a ton of incredibly useful WordPress Contact Form Plugins. It's hard, to sum up, all of them in one post. That's why we cherry-picked the best ones for our readers. Hopefully, you'll find one of these to fit your needs.
Read Also: