According to the Global Web Index via Datareportal, 81 percent of people searched online to buy a product or service. This data suggests that consumers are no longer dependent on traditional sources for finding a business. They don't look at directories like yellow pages.
Websites and apps have made it possible for consumers to explore products and services while sitting in their home comforts. So, your start-up definitely needs to have a website that is optimized by an expert UI/UX design agency to deliver an enhanced user experience that can attract customers and promote your product or services.
The first and foremost step towards your business growth is giving it an online presence. You can choose from a list of companies that provide top web design services to create your website. Here are some tips you can use to select the best company.
Tips To Find the Top Website Design Services for a Start-up: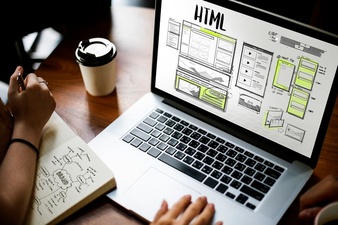 Work Together With You:
There can be no one who knows more about your business's needs and requirements. You might not be an expert in web designing, but you know your business perfectly well. So, choose an open-minded web design company that listens to your ideas and how you want your website.
The website design company needs to understand what is it that you are exactly looking for. For example, if you are a startup that is running HR-related software that helps in offering recruitment services to other companies, then you need a Recruitment Website Design. If the design agency can help you with that, you will be able to execute the project in a shorter span of time.
They should keep your perspective in mind and come up with their suggestions. They should add more to your idea and even challenge your opinions if you are wrong somewhere. It's their job to help you get the best outcome.
Experienced Team:
Nothing can beat experience, and a company with a team of experienced marketing professionals can undeniably bring more to the table. Your website's purpose should be to help grow your business and not just sit out there.
If the website agency is experienced and qualified, they can help your business explore the true potential of platforms and architecture. This means that if a business wants to create an Ecommerce platform using Magento websites, they can rest assured that their agency will be able to execute all the features and functionalities in the best possible fashion. This is sure to boost the performance of the website and directly impact sales and revenues.
As you know, digital marketing is constantly evolving. Thus, you should hire a company with an experienced and updated team of marketing professionals to keep up with innovative trends and technology.
Use a Responsive Web Design:
Responsive web design is the future and the best way you can reap maximum benefits from a website. Google uses mobile responsiveness of a website as an important factor in ranking Data also suggests that 63 percent of all U.S. web traffic comes from mobile.
Because mobile usage is growing day by day, and more data is consumed through phones, it is crucial to have a mobile responsive website that is compatible with various devices. All the top web design services use a responsive website design ideal for mobile use. Make sure you select a company that offers a responsive web design.
Well-Versed With CMS:
To make your website the most effective, you need a content management system (CMS). Look for a web design service familiar with the latest content management systems such as WordPress, Magento, and Drupal. There are also niche CMSs, like Glass multiple location web design for businesses with services or brick and mortar stores with several locations. It all depends on your business model, so don't discount the lesser-known CMSs that may fit your needs better.
A static HTML website is a thing of the past, and you surely would not like to stay behind in today's competitive market.
Has Portfolio of Live Websites and Case Studies:
The best way to know what a top web design service can offer you is by looking at their website profile. By reviewing their past projects or live websites, you can determine if their work suits your requirements and preferences. Ask for live websites rather than screenshots of home pages or mockups of other brands.
Websites that are publicly accessible help you analyze their work and how successful they are. They help you know the aesthetic aspects of websites made by them and if they have used advanced SEO techniques to help your website move up in the Google search.
In addition to this, you can look for case studies and testimonials featured on their company website.
Proven Track Record:
The Internet is a fast-moving world, so a company that has been there in the industry for some time is more trustworthy. It shows they had been around there, adapting themselves to the changes. So, they are surely in a better position to help your business grow with the changing times.
Choose a web design service that has evolved with the times and can offer you the latest technologies. Also, make sure that they have a presence both online and offline so that you can approach them more easily.
Experience In Multiple Areas:
The web design company should have experience in different aspects of a website project, such as development, design, and marketing. If you want your business website to stand out, work with a company that offers customized web design.
Your website is the most crucial part of your business marketing strategy. And, if you have done it right, it can help you grow your business and increase your profits. Therefore, it's essential to employ the top web design services for the job.
It's like an investment, and you should not compromise on work quality if you want to make the most out of your money. Discuss your business goals, timeline, and expectations with them and ask for quotations before making a choice.
Read Also: