If you want to create the best blog post then you have landed in the perfect place. In this post, we are going to tell you about the tips that are going to help you in creating the best blog content possible.
Creating blogs is not as easy as it looks like and there is no way that you can start making money with a blog post that is of low quality. You must also know that survival in this field is getting difficult every turning day and this is because millions of blog posts are pouring in every turning day. This is increasing the competition by a huge margin.
If you want to beat the competition, stay on the top ranks of Google and also want to make money by blogging then you should surely make sure that you read this guidepost completely!
Tips for creating the best blog post possible!
If you follow these tips then you can easily get on the top ranks in a small amount of time.
Research the topic before you actually start writing:
When you have planned to write on a certain topic you have to make sure that you make proper research on the different aspects of the topic.
Making a research is going to help you a lot in understanding the important points and the main idea behind the reference articles. Once you understand the concept behind the topic you can easily help yourself in writing better quality content. Once you understand the topic it would be easier for you to write yourself instead of relying on reference articles!
Brainstorm different ideas that can add value to your post:
You have to brainstorm different ideas and concepts that would be fresh to your readers and would add credibility to your post. For instance, if you are writing on reverse image search then you have to think about the different aspects of the topic in which readers would be interested.
You can write about the history of image searching, the best image search tools, the uses of reverse image search, and other relevant aspects!
Use keywords in your blog: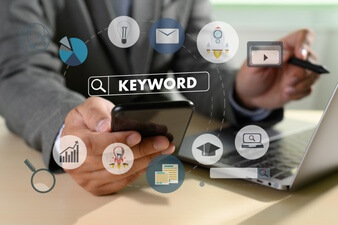 The most important thing in blogging is the use of keywords. One should know with the help of keywords or search phrases you can easily target your audience. You can use the online keyword finder utilities for getting information about the most relevant keywords to your blog post.
Write the blog post all by yourself:
It is important that you write the blog post by yourself or else you are going to be accused of plagiarism. Plagiarism in blog posts is highly unacceptable and you must know that it can seriously damage the credibility of the writer as well as the blogging website.
If you write the blog by yourself then you can reduce the chances of getting accused of plagiarism.
Use an online plagiarism checker tool for screening duplication:
Even though you write content by yourself there are still some chances that you might get accused of plagiarism. Accidental plagiarism is getting more common these days and this is only because of the amount of content pouring in.
If you use plagiarism checker tools in your blog then you can easily find out potential traces of duplication/replication in your content.  There are many plagiarism checker tools on the web but the one offered by Duplichecker is known to be best for bloggers.
This plagiarism checker is extremely easy to use so even a new user can utilize it like a pro!
Focus on the structure of your blog:
No one likes a blog post that is based on one big passage. If you want to gain the trust and interest of the audience then you simply have to make the structure of the blog clear and understandable.
For that, you have to make sure that you are using proper headings, subheadings, and bullet points in your blog.
Making the structure of the blog attractive would also increase the engagement rate of the post which is directly important for the improvement of the search rankings!
Add images in your blog:
Readers are more interested in visual content today and so if you want to make your blog post interesting then you have to add relevant images in your content. You can easily use the online image search tools for finding and adding relevant and royalty-free images to your blog.
Always make sure that the quality of the content is well-in order:
If the quality of the blog is not up to the mark then it is going to seriously affect the outreach of the blog. You have to make sure that your blog isn't having any human errors in it at the time of publishing. For checking the quality of the blog you can simply rely on online tools like Grammarly and Hemingway!
If you follow these tips then you can easily enhance the quality of your blogs and can get on the top ranks in no time!
Read Also: