Analog is over, and digital is here to stay. Although analog payment solutions for customers still exist and have value for your business, diversifying your digital solutions – and keeping up with changing customer trends – is vital.
With smartphones becoming more and more advanced with each passing second, people are increasingly using their phones for most of their functions – including payments. And for business, offering pay via text functions can not only offer convenience to your customers but help you stay up-to-date with the shifting face of technology and payments.
But why is pay via text such a vital move for your business – and how does it work? Let's take a look below.
The Changing Landscape Of Payment Interfaces: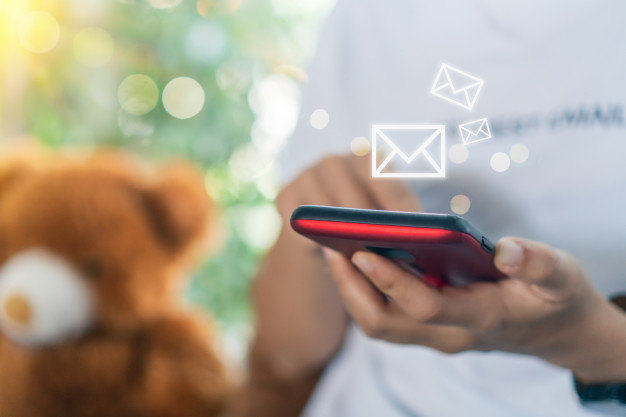 SMS (Short Messaging Service) messaging, or text messaging, is a fundamental mode of communication for a majority of people globally, and in the US. 5 billion people – or 65% of the world's population – send and receive texts, with 80% of the US population using SMS services. It's predicted that by 2025, 77% of people worldwide will be using smartphones.
With this rapid technology change, payment opportunities are naturally blown wide open – and clunky analog services that involve sending a paper invoice out and then waiting for a check in return are no longer convenient for the business, nor the customer. Yet surprisingly, almost two-thirds of companies don't yet have a strategy in place for SMS messaging from their business – despite 85% of customers saying that they prefer communicating via text message instead of a phone call or email.
The more that your business can move with the times and changing trends, the better your business will thrive, and be looked upon favorably by loyal customers – and by introducing pay via text for your business, you're giving customers what they want. Also, for your business, you're able to hugely reduce the amount of time you spend waiting on late payments: with pay via text solutions, payment is near-instant, with customers receiving notification for non-payment direct to their palm.
How Does Pay Via Text Work? 
Pay via text solutions are simple for both your customers and your business. Your customers, first off, need to opt-in to receiving text messages from your business – either for bill payment or late payment text reminders or to getting pay via text SMS messages.
When payment is due, your clients receive text messages, which are sent and can be controlled from your personal portal. The portal allows your business to customize not only the messages in the SMS notifications but also workflows, to set exactly when texts are sent (for example, 2 days after non-payment).
Then, when the customer is ready to pay, they simply need to interact with the information provided by your business in the text message. Customers can access a secure page for payment through the message, to enter payment data such as card or ACH information – or, if they already have an account set up for pay via text, this payment can be made quickly and simply using that information.
Once the payment is complete, both the business and the customer will receive a receipt notification. Reconciliation can even be automated if you're using management software if pay via text solutions have been integrated into your platform.
And that's it! The payment is rapid and simple for your customers – and you. And should there be any payment issues, your customer service representatives can communicate with your customers via text message (often through canned responses that you can customize) and escalate further if there are issues that need direct human intervention. So, despite it being a text, it still has that human touch.
The Bottom Line: 
How we pay is changing with the technology we use – and offering Pay via text services to your customers will keep your business relevant in the long run. Not only that, but it's a simple solution for your customers, and your organization.
For further information about pay via text services, or to discuss payment integration for your business, contact Agile Payments. We have almost two decades of experience in payment integration – so we're confident we'll be able to help with whatever needs you have. Get in touch now.
Read ALso: