If you are planning to open a small business and join the growing world of entrepreneurship, there are many factors to consider, from financial planning to gauging risk. While these issues will need to be addressed, it is also important to plan for the future success of your business as well, and one way to do so is to create a customer service plan.
The way you treat your customers can have a significant impact on your success, and there are several strategies you can use to ensure a positive and long-lasting relationship.
Top 5 Tips for Excellent Customer Experience Management:
1. Be Present on Social Media: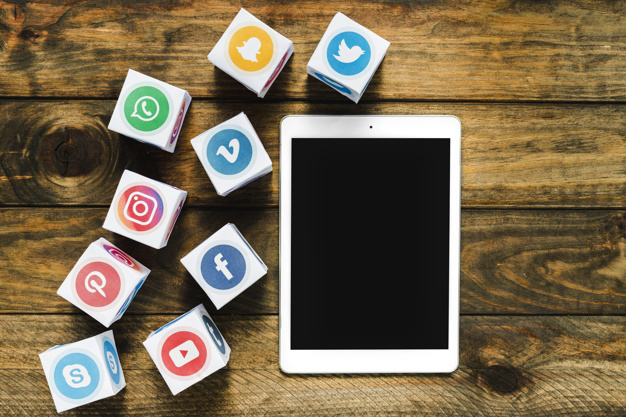 Having a presence on social media can help you connect with your customers in a way that makes them feel important. Open communication, a sense of humor, and reaching out to customers who do not feel satisfied with a purchase can deflect bad publicity and help build a repertoire with people who buy your products and services.
It is important to remember that handling social media in relation to your business can take up much of your time, so you may want to hire someone who is skilled in this area to answer questions, comments, and deal with customers who have an ax to grind against your company. Not only will this give you more time to run your business the way you want it to be run, but you can also avoid getting tangled up in social media snafus that might take months to iron out.
Read more: 5 Social Media Engagement Tips for Small Business
2. Respond in a Timely Manner:
Whether your customers reach out to you on social media, the phone, or in an email, responding as quickly as you can is the best way to keep relations on the positive side. Even if a customer has a basic question about a product or service, responding personally will let that person you know you care about their inquiry.
If a customer has a problem with an order, it is especially vital that you answer quickly, as they may already be upset about the issue when they contact you. If you have an online website then make sure that you use a chatbot.
This will let the prospects solve their query then and there. Chatbots are an extremely useful tool not only for giving satisfactory customer experience management. They also provide a good amount of data on different customers.
One way to ensure that customers can contact you right away with any problems they might have is to install a chat option on your website. You can offer real-time chat solutions during normal business hours and assign one or more employees to monitor the app. When your customers get the help they need right away, they are much more likely to leave you a good review, even if they initially contacted you with a problem.
3. Display a Team Mentality: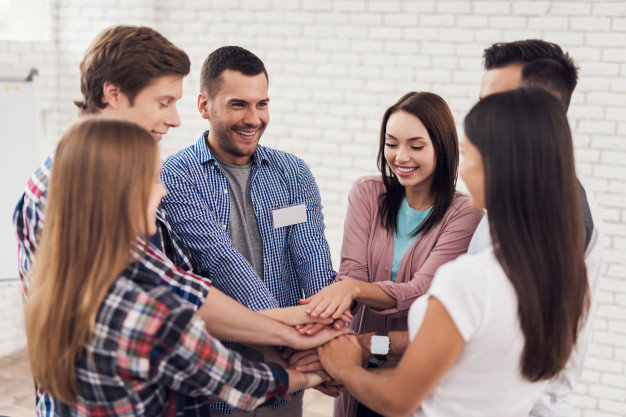 Because good customer service can be so important to the success of your business, you should not try to tackle it alone. As you build your business, you should also try to construct a team mentality within your employee dynamic, and this includes how you handle customer service issues. Not only can working as a team to tackle customer relations help solve the issue faster, but your customers will also probably appreciate the team effort as well.
Solving customer service issues as a team may also help you see the problem from more than one perspective. For example, if a Spanish-speaking customer is frustrated over a communication problem when trying to speak to an English-speaking representative, another team member who is fluent in Spanish can take over and try to solve that customer's issue. This may result in the problem being solved faster and without further frustration being felt on either side.
Read more: 5 Different Ways to Deliver Best Customer Service
4. Learn from Experts:
One strategy for building a successful customer service plan is to learn from those who have come before you. Take the time to look into the career of veteran entrepreneurs, such as Eugene Chrinian, who has been in the furniture business for several decades now. Companies like this often tend to put more emphasis on their customer experience management.
Modeling your customer service policies after those who have run successful companies can help you understand why having high standards in place is so important. Customer experience and customer management go hand in hand. Therefore, in order to give them a satisfactory purchase from your business, you also got to give them a satisfactory aftercare service.
Choosing a business mentor can be one effective way to learn about how entrepreneurship and customer service are connected. A mentor with many years of success under his or her belt could review your business plan with you and help you improve your company in a number of areas. He or she could also show you how each facet of your business can be affected by customer relations.
Read more: Customer Service Advantages and Disadvantages for Your Business Growth
5. Make Respect a Company Cornerstone:
Whether a customer has purchased goods from you before, is a first-time customer, or a potential buyer, each person who comes into business contact with you is worthy of your respect. Without your customers, your business will not survive, so giving respect and earning it back is vital. As you hire employees, make sure they understand that speaking to any customer with respect, even if they are angry about something, is a vital part of your company's day-to-day operation.
No matter the nature of your business, a viable customer service plan should be a part of your entrepreneurial plan. Learning from mentors, understanding your customer base, and reaching out to potential clients on social media can all help you build a successful strategy and a loyal customer's base.
Conclusion:
There is another way you can easily enhance the customer experience. Not only that, but you can also retarget existing customers. However, for that, you need to be more active online. Moreover, you will have to hire a digital marketing agency with big data management.
IT is the most recent and one of the most effective ways of customer experience management. This method uses personalized messages to send to various customers, notifying them on several discounts and offers. Please do not forget to leave a comment in the comment section below and let us know about your feedback on this article.
Read Also:
mashum.mollah
Mashum Mollah is a tech entrepreneur by profession and passionate blogger by heart. He is on a mission to help small businesses grow online. He shares his journey, insights and experiences in this blog. If you are an entrepreneur, digital marketing professional, or simply an info-holic, then this blog is for you. Follow him on Instagram, Twitter & LinkedIn