The business world is accelerating rapidly, so is competition. But some norms always remain alive without costing you anything. One of them is an efficient service that proceeds over and above to capture and maintain customers. And when talking about best customer service Grant Cardona says, "more is better".
"The secret to success is to treat all customers as if your world revolves around them" –Anonymous
In spite of what your designation is, you are always dealing with someone whether they should work with your organization or why they should stop. Note that, if you are communicating with the customer in any way, or any form you're the part of the sales department and you must have to occupy customer service call center.
A startup may not need it but if your customers are growing that means that you will also have to increase their assistance. Manpower is the most crucial thing you will be needed. Although you can opt for outsourcing of back office, they are cheap with much more efficiency. Moreover, they must be skilled enough to give proper customer satisfaction.
You need to precipitate with your customer expectations and present the best customer service because "good" is never good enough. Don't assign customer service tasks to each other and say I'm just to control. Provide your best in serving customers before, during and after the sale.
Following are the five ways to provide Best customer service:
1. Deliver great quality products along with great service:
Ensure that the product is properly tested and analyzed before presenting it to your customer for sale. Must provide quality products. You have to provide superior quality products to give your customers clarified and personified purchasing experiences mostly in online customer satisfaction.
Moreover, you must be assured that your employees are confident and fully aware of the product and service they are selling to their customers. In this way, they will be able to deal with the critical affairs they could face even under the most challenging fortunes. If you'll outsource your customer service needs to call centers in the Philippines or to any specific company you prefer, make sure to communicate well and let them know what your business is all about so that they'll be able to represent your brand and services with excellence.
2. Fix your mistakes:
Your organization could surely lose their image if you don't take responsibility for your mistakes. A most important practice in business and even customer satisfaction is transparency. Your high level of standards shadows your struggle to achieve high-quality output.
Back In 2007, for Christmas an Amazon customer ordered for the new PlayStation for his son, by the time his shipment arrived he wasn't at home while his neighbor signed the package and received the parcel and left it on his doorstep (which is soon disappeared) the customer was in astonished when he came to know the whole course of action.
Though it was not Amazon's fault, they eventually resolve their customer's issue by sending a new PlayStation without applying shipping charges. There are online companies which have lost their power after NetFlix came in. The concept was also there before Netflix, but their online customer experience was lower and hence they got no share of fame.
3. Remember that it's about the customer:
As we know that measuring the customer value only single time is not enough, but measuring a customer value by evaluating the relationship between customers and the company in a long-term is an effective activity. While the amount can only be determined from the customer's sights, not anyone else's.
The priority must be the customer satisfaction; everything else will take the lead. Concentrate on customers and build meditate commitment with them. Utilize this strategy to impel decisions which are affecting employees and customers. Always think about the customers and how you can give the best customer service when thinking about making some the changes. You cannot always take a decision on behalf of the company when your company runs on these regular customers you have.
For example, Nokia had good popularity back in the 20s, but their company gradually fell apart because they couldn't render a good update of the product. They also lack in giving appropriate online customer experience.
4. Establish great rapport with your customers: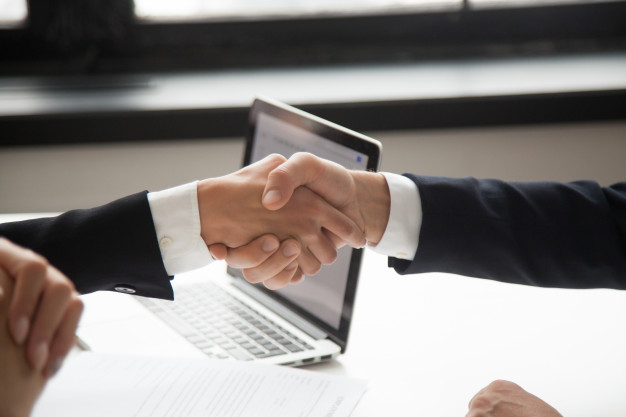 The common phenomenon of developing a long-term relationship with your customers is linking with them on an emotional level, providing experiences to them, probing what their needs and expectations and furthermore surpassing those expectations.
Most of your customers should feel in such a way that you are giving them the topmost attention. Mass companies such as Amazon and other groups are trying to give a lot of better-personalized customer satisfaction.
Thus, always struggle to offer personified and customized experience. Even you want to spend lots of time on helping the even single customer. Customers often work as referrals, mostly in the online world. Say suppose you have a follower on Instagram, and that follower has got lots of other followers. At least, some of them are going to come to you via that customer satisfaction.
5. Know your customers:
Efficient communication begins with the knowledge of what your customer needs and wants. Customers get impressed with incarnations. Make yourself familiar with customers, also memorize their name and conversations with them.
Make notes of previous talks held with them, recall those discussed points so that you can refer next time. Keep in mind in which orientation they are comfortable to interact. Doing a target audience research before actually starting the online business will keep you much ahead of your marketing.
For example, if you are selling baby food online, then most of your target audiences will be new mothers and fathers and big daycare centers. So, you already know what kind of problem they face raising their infant and what facilities do they always apply.
This will automatically give you a better understanding of the customer services they are going to need.
Conclusion:
Customers are always looking for some answers when they visit your website. They look forward to the relevancy of the answer to the question. So, answering the basic queries of the user will be the first and best customer service you will be providing to your customer.
So, if that is followed thoroughly Also, do not forget to leave a comment in the comment section, that is considered to be a customer's duty to give the review according to whatever they feel.
Read Also:
mashum.mollah
Mashum Mollah is a tech entrepreneur by profession and passionate blogger by heart. He is on a mission to help small businesses grow online. He shares his journey, insights and experiences in this blog. If you are an entrepreneur, digital marketing professional, or simply an info-holic, then this blog is for you. Follow him on Instagram, Twitter & LinkedIn