Need some urgent cash? Well, we all do, at some point, and taking a cash loan in Singapore might be a good idea, but it is paramount to understand its merits and demerits. A cash loan is a form of unsecured and short-term financing used by borrowers to cover unexpected expenses.
Although you might be required to pay some by the next payday, it is also possible to get cash loans in Singapore payable within months or a few years.
So, is this form of financing a good option for you? Keep reading to find out more. We will also tell you the best method of applying for cash loans in Singapore.
When to Consider Cash Loans in Singapore: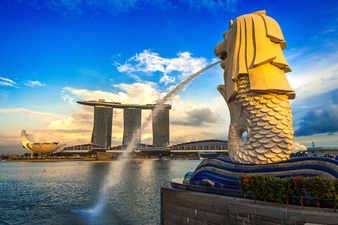 As we have highlighted, most people prefer cash loans to cater to short-term financial shortfalls. Here is a demonstration of when to go for cash loans in Singapore:
To meet family medical emergencies.
Repairing your car in case of a breakdown.
Paying utility bills.
Clearing staff salaries when your clients take long to pay for services offered to them.
Renovating your house.
Topping up the cash you have for a major purchase.
As you use the cash loan, make sure to have good plans to repay it within the agreed timeframe. If you don't, there is a risk of pulling down your credit score.
Pros and Cons of Using Cash Loans:
The main advantage of using a cash loan in Singapore is that it is unsecured, implying you do not risk getting personal assets seized if unable to pay. However, there are many other benefits, and we are going to list them together with cons for better comparison:
Pros:
You enjoy greater flexibility when it comes to using the money because it is deposited into your account.
Most lenders that offer cash loans approve them pretty fast.
Applying for the loan is easier compared to other loans, especially if you use loan comparison sites, such as Vendela.
It is an excellent way to fill a sudden financial shortfall, such as money to meet emergencies.
Having a good credit score can help you enjoy low interest rates when borrowing cash loans.
Cons:
The amount you can borrow through a cash loan is lower compared to other lines of credit, such as mortgages or personal loans.
Like a personal loan, the cash loan is deposited into your account, raising the risk of being used in areas one had not planned for.
The interest rate of cash loans is likely to be higher compared to secured loans.
Vendela: The Hustle Free Way to Apply for Cash Loan Singapore 
As you can see, cash loans in Singapore can come in handy when one needs cash urgently. But this urgency can also make the application challenging because you have to compare so many lenders within a short time. However, you now have a way of overcoming the challenges by using Vendela, a lender comparison site.
Vendela works with a long list of lenders, from banks to online money lenders, to ensure that you only borrow from the one with the best conditions. Furthermore, they do the bulk of the application work on your behalf, making the process of cash loan application easy, fast and reliable. See the few steps required to get a cash loan through Vendela.
Visit the Vendela website to fill a short application (this should take you a very short time).
Get offers from lenders willing to loan you.
Select the preferred lender online.
Vendela books you an appointment with the lender.
You sign the loan agreement, and the cash is deposited into your account.
Instead of working alone when looking for a cash loan in Singapore, Lendela can come in handy to make the process easy and fast. Why risk by picking any lender when Lendela can help you pinpoint the best?
Read Also: