With the digital movement, everything has become simpler, faster, and efficient. Apart from that, it was a problem to keep physical documents safely. There were risks of misplacement, tear, and wear of the physical certificates or documents.
On the other hand, you can simply store digital certificates in cloud storage and use them whenever you need them. In this article, you will learn about digital signature certificates, their benefits, and the step-by-step process of how to apply for a digital signature online.
What is a Digital Signature Certificate?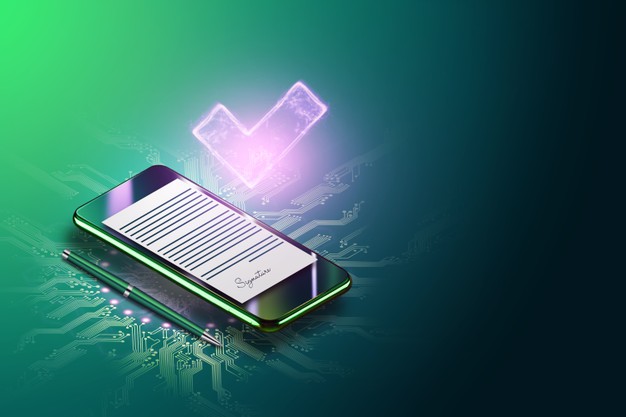 A digital signature certificate or simply DSC is an equivalent certificate of a physical certificate or document in electronic format. It's a valid proof of identity that you can show when required. We need to show certificates as proof of identity, and there are several documents such as driver's license, passport, etc. With digital signature certificates, you can keep them safe and provide them when required.
Every individual has unique certificates for different purposes, and the process of obtaining those certificates may vary. For example, a person living in foreign countries may need to apply those certificates in a slightly different way than a person living within India. No matter for what purpose you need a digital certificate, explore the reasons why you need a digital signature certificate.
Why Do You Need Digital Signature Certificates?
Do you think about why you need a digital signature certificate? There are several benefits of digital signature certificates. Here is why you need them:
Safe and Secure:
The best thing about digital signature certificates is they are safe and secure to store. Physical certificates or documents are not safe to carry, and also, there are some risks involved, such as misplacing, tearing, wearing, etc. These problems are not there with DSCs.
Time-Saving and Efficient:
Another key benefit of DSCs is it saves time and is also efficient because you can digitally sign a document and send it within less time. You don't need to physically sign a document, scan it, and upload it when necessary. With DSCs, the process of document verification is faster and efficient.
Data Integrity:
Data integrity is a great advantage of digital signature certificates. Once the documents are signed and uploaded, editing and altering are not allowed. So, your documents are secure, and there is no risk of data tampering and alteration. Usually, government agencies ask to show certificates for cross verification, but these problems will be reduced with digital signature certificates.
Reduced Cost and Promotes Green Environment:
The cost of misplacing a document is high, and it also saves from printing costs. Apart from that, digital signature certificates promote a green environment which is a great thing. Also, you can check out the benefits of e-signing solutions for business processes.
The authenticity of the Documents:
Last but not least, the digital signature certificate also gives confidence to the receiver that the documents received are authentic and not forged. They don't have to worry about verifying the documents again and again.
Steps to Apply for a DSC Online:
Before applying for a digital signature certificate, ensure that you have the following things with you to fill the online application form.
PAN Card
Photo ID Proof
Address Proof
An Active Email ID
Follow the below steps to apply for DSC online:
Step 1: Visit the Official Website of eMudhra
To apply for a digital signature certificate online, you first need to visit the eMudhra website. Next, click on the type of DSC you want. Choose from the two options whether you want to apply for an individual or organization. There are other two options that you need to fill up: "Validity" "Certificate Type." After selecting your requirements, you need to fill in the necessary details.
Step 2: Fill the Necessary Details
On this page, you will have to fill up the following credentials:
Enter your name as per the PAN card.
PAN details
Date of Birth.
Mobile Number.
Email ID
Complete Address (as per address proof)
Remember, you need to have the mobile number with you because you will receive an OTP for verification. Also, you need to have an active email-ID because you will also receive an OTP to your email. After filling in these details, you need to create login details as per your choice. You need to enter the desired username and user pin. After entering all the details and OTP for verification, tick on the agreement checkbox, then click on "Verify and Proceed" to make payment.
Step 3: Make Payment
Now, you need to make a payment based on your preferred option. The pricing will vary for different options. For example, if you want to apply for a digital signature with a validity period of 2 years, you have to pay INR 1499. So, the pricing will vary according to your preferred selection.
Step 4: Verify Your Certificate Details With eKYC
Once you make the payment, you need to authenticate through eKYC and OTP verification. After your certificates are verified, you need to go through a video recording portal where you need to answer some basic questions.
Step 5: Video Recording
In order to further process, you need to record a video. Answer the following questions in the video recording session.
Have you applied for DSC?
What is your name?
What is your date of birth?
Answer these questions promptly. Then, review your answers and submit the video recording. Once you submit it, all your details will be verified by a representative, and you can download your digital signature certificate within 30 minutes.
The Bottom Line:
Hopefully, the above article has helped you to understand the importance of digital signature certificates. Having a DSC will simplify all your document verification process and make everything faster and efficient. Now that you understand its importance apply and obtain your DSC within a few minutes by following the step-by-step process mentioned above. If you have any queries regarding DSC, don't hesitate to leave a reply in the comments section.
Read Also: